It's round 2 of this week's mascara giveaway. This time I'm giving away a mascara that even I haven't tried yet. Have y'all seen Physician Formula's Shimmer Strips Custom Eye Enhancing mascara duo's? That's a mouthful, I know.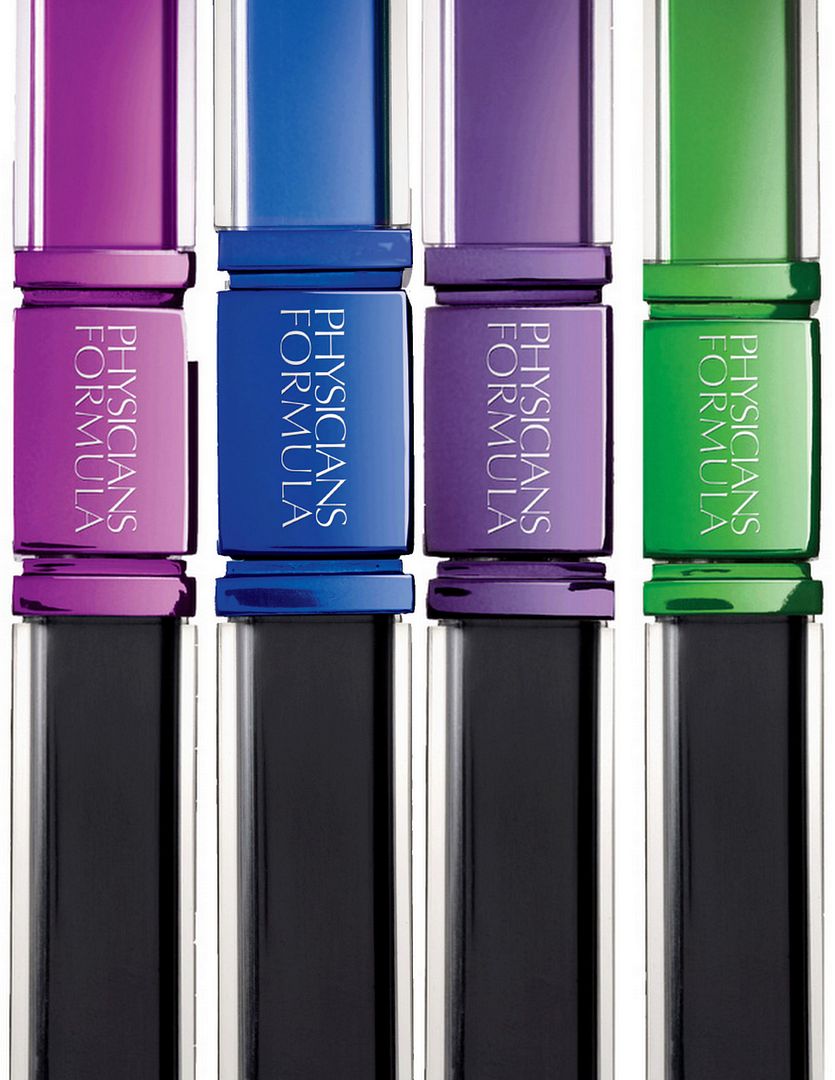 I can't wait to try it out! One side gives you dramatic dark lashes and the other side coats your lashes with an eye brightening shade. Like, you know…green! As a brown eye-d girl, I'm "supposed" to be rocking the duo with the purple but I'd totally try all four. One lucky lady will get that chance!
Head on over to the Clumps of Mascara Facebook fan page. If you haven't LIKEd us already, do so and leave a comment telling us your favorite color.
Zee Rules:
-Open to U.S. residents only
-Contest ends  Wednesday, November 3, 2010 at 3:00 am EST
-Have you won a giveaway within the past 6 months? Give someone else a chance, homie.
-Winner will be selected at random
-Family members/personal friends of B are not eligible
-In the event that a winner does not respond in 3 days, another person will be selected
-Click here for additional rules and regulations for giveaways hosted on Clumps of Mascara.
If you have any questions, email me at Brittany@ClumpsOfMascara.com. Good luck!