Soooo I tried some new stuff yesterday and actually had the balls to post it on Specktra's FOTD page. *gulp* Everyone and their pro skills and then little ole me. Ahhh well. I liked the look so we'll see what other ladies think.
Here's what I used:
UDPP—my mofo BFF!
Rubensque as a base (sp)
Acid Orange pigment
Off the Radar pigment
Carbon e/s
Vanilla pigment
Plush Lash mascara (okay, I'm diggin' it…)
And here's what I got…..(let's see how bad Blogger will F up the photo placement!)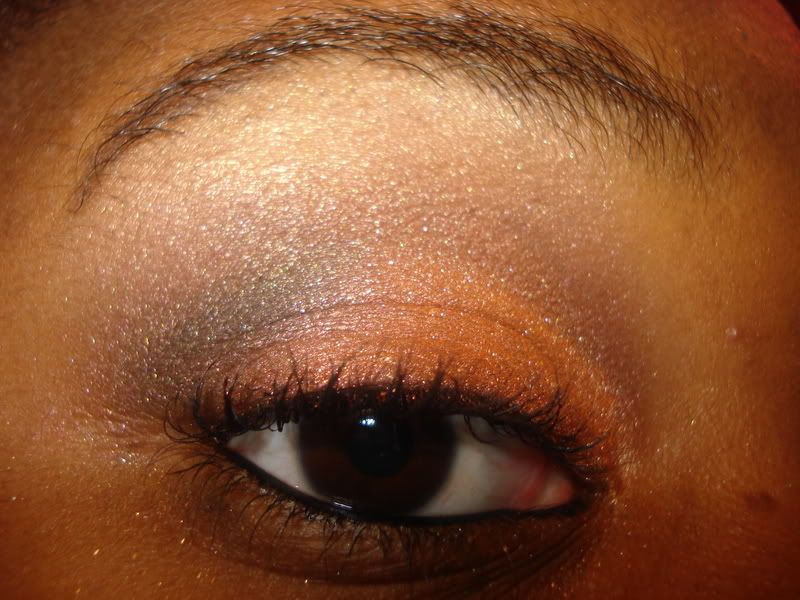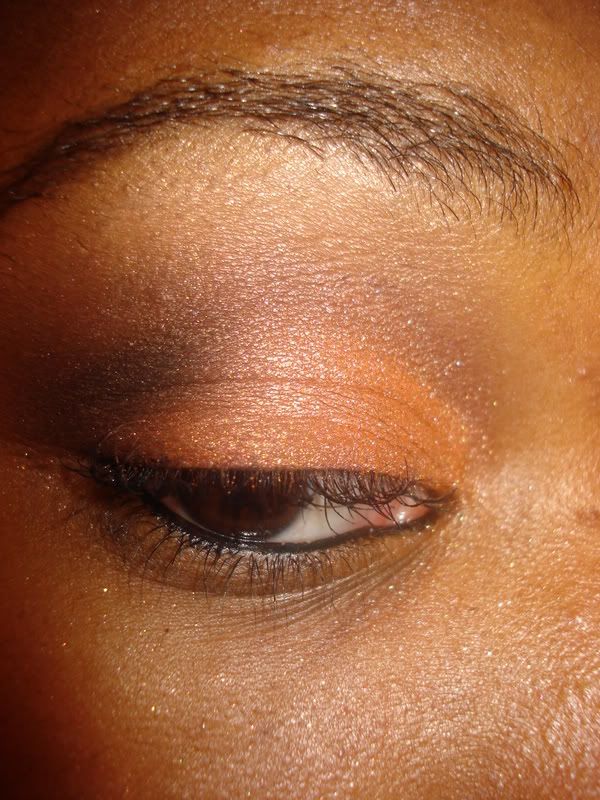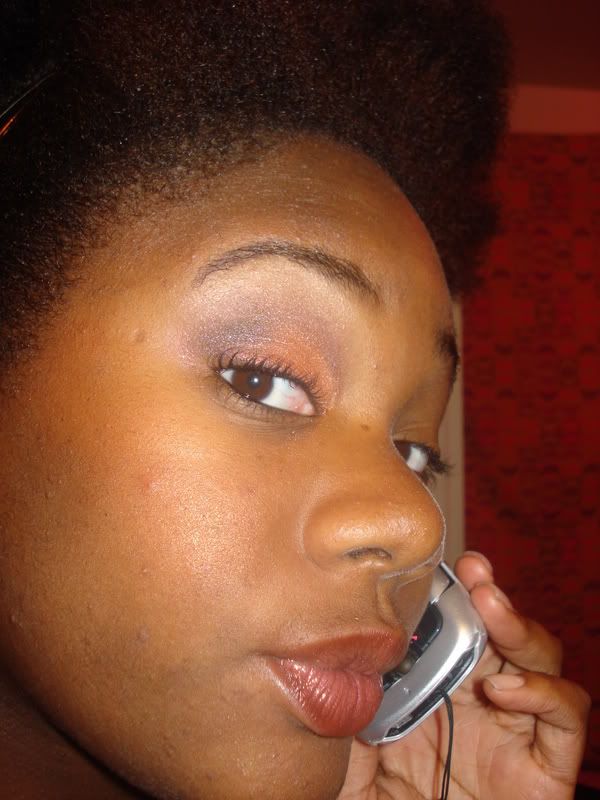 Okayyy….so not too bad, uh? I could have blended a little better but what good would this blog me if everything I did was absolutely PERFECT? Hehe….and I swipped some NARS Taj Mahal….just a little…on my checks and I love it!
Let me know what yall think. Don't be nice. Be honest.
But hey…if your honest is raving my new look…heyyy, I can dig it. 🙂
Ummm, also, need some help in the eyelashes department.
Has anyone ever used a Shu Uemura or Shiseido eyelash curler? Hmmm, I am seriously thinking about investing in one of these. The prices aren't too steep….$16-$20 from Sephora. That's not too bad. I tend to get that 90 degree angle when I use my drugstore curlers. It's awfuuuuul. So we'll see about gettin' that. Hopefully today.
Peace and beauty, my loves!