My stash…an over-due post showing what I'm workin' with—terms of make-up that is. Hehehe.
I knowwww, it's nothing compared to all of the other make-up folx out there but let's keep in mind that I just started purchasing MAC in June 2007. That and I ain't bankin' like that to be spending a crap load of money on make-up. Not when I got student loans to pay back. HA!!!! But I digresssss….here we go.
This is where the make-up and jewelry section lives. It ain't too jazzy because I'm only going to be staying here for a year.
This is my collection of eyeshadows. The majority are MAC, you see that one NARS (I'd have more but damn they'll break yo wallet!) and 2-3 are Milani.
I invest in a mess-load of samples 32 to be e exact. I forgot to shoot a pic of them. The 3 purchased that I have purchased though, I love with a passion. Especially Vanilla!
The only 2 blushes I own. And I know….that one of the right is Fashion Fair. And of course someone gave me that because no one under 30 purchases Fashion Fair. LOL, just kidding. But seriously….I actually really like that color.
The brush collection. Need to upgrade. MAC SE brushes are…..um, not as good as the real thing. I wish someone would have told my ass that before I went out and purchased it them.
The lippies. My lip exfoliant stuff isn't showing but that's a MUST every night. See that Wondershine? Loved that stuff so much, I bought a back-up.
Bases and liners.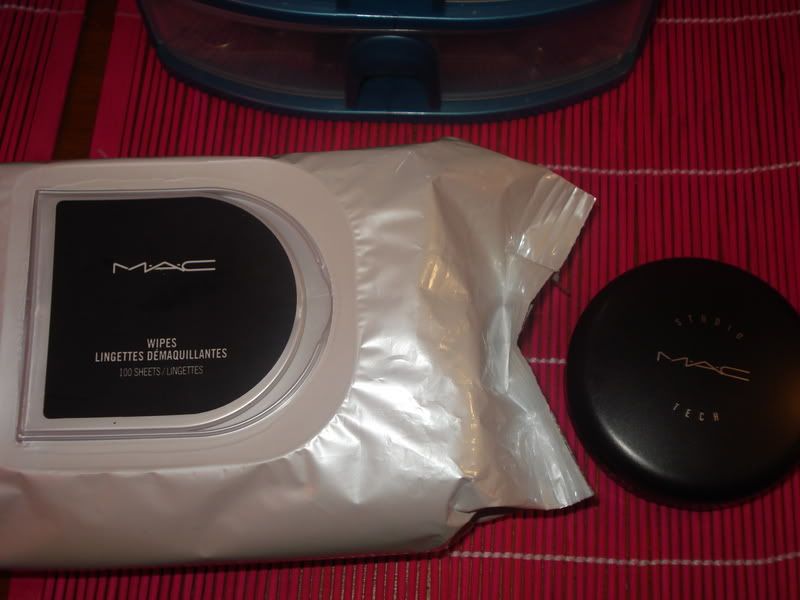 The only MAC face stuff I use.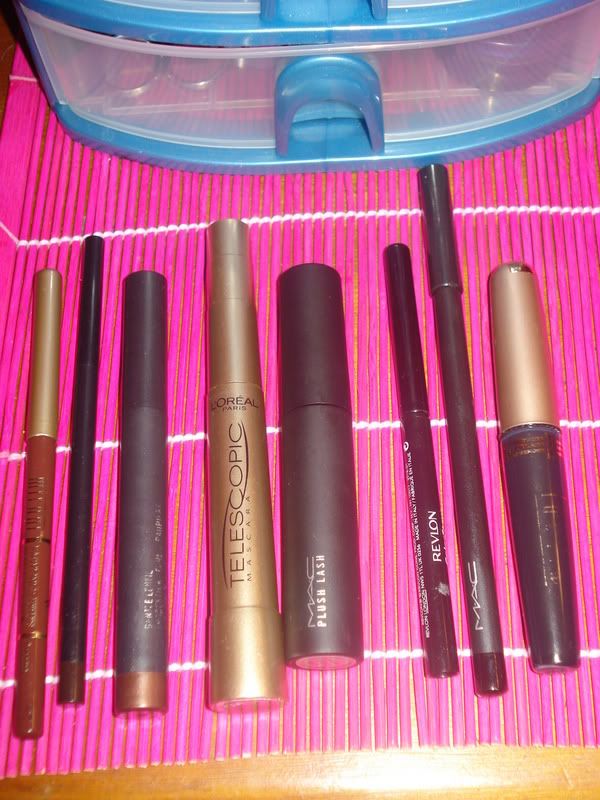 Pencils and liners. I hate the way this Blogger picture thing loads so my apologies f or it lookin' like a hot mess in this post. Blogger is pretty terrible in the picture uploading.
Soooo…that's pretty much it. I'm missing my "tools" department and MAC paints and some other products, but I think you get the idea. I'm gettin' there!