Greetings!
And welcome to the Eyelashes for Newbies Edition of Clumps of Mascara. Today I will highlight some of the things that I've learned while playing around with mascara. Please keep in mind that a lot of these tidbits may be things you may have already known. Which if that is the case, good for you! This post will simply only assist other newbies stumbling over the hassles of mascara and eyelashes. I've got pictures coming up as well as a FOTD, so stay tuned!
Oh yeah…and just to warn you, I'm having some photo re-sizing issues
goin' on in this post…..
please excuse the mess. Trying some new things out!


Ahhh, I've always been attracted to the idea of having long long loooong lashes. Only I didn't quite get that gene. So, I, like many other women have been trying to achieve the look of having long beautiful lashes for many years now. I'm no newbie to mascara itself, but I am a newbie to different concepts/methods.
Now I'm not gonna go on a rant about what mascara is the best. I don't think there is one, personally. And I've tried a lot. Not a lot A LOT, but enough to never really be satisfied. And people swear by DiorShow but it'll be a cold day in hell before I spend that much money on a mascara. But that's just me. I only own four right now.
-L'Oreal Luminous
-L'Oreal Telescopic
-MAC Plush Lash
-MAC Fibre Rich
……I'm a big fan of L'Oreal mascaras. And I've recently figured out how to get MAC's Fibre Rich to work for me. Which brings me to my first learned lesson.
(1) It's okay to use different mascaras at the same time. In the FOTD you will see today, I used Telescopic for my first coat and then Fibre Rich for my next two. I've achieved the look that I wanted….which would not have been possible had I used each of them solo.
(2) Tilt your head up when you apply mascara. I'm probably the only person in America who didn't know this, but I've found that tilting my head significantly makes a big difference in my overall application.
(3) Open your mouth when applying mascara. I don't know….it helps. Can't explain that phenomenon but it does help.
(4) Using an eyelash curler AFTER applying mascara….not so much a good idea. I've heard it works for some people but it rips out my poor lashes. Not a good look.
(5) Brush your eyelashes. I don't know where I got this from, but I do it religiously now. I use a regular mascara wand (preferably a disposable one) and brush my Vaseline coated eyelashes every night before bed. Why the Vaseline? To add a little moisture. I don't use a ton….globs of Vaseline floatin' in the iris ain't coo. Just enough to where my lashes are slightly moisturized. And then I use the mascara wand and brush up as if I'm applying mascara. Brushing stimulates hair follicles and promote hair growth!
And so there are my 5 tidbits..and now for some pictures!
Here are my funky eyelashes with no mascara.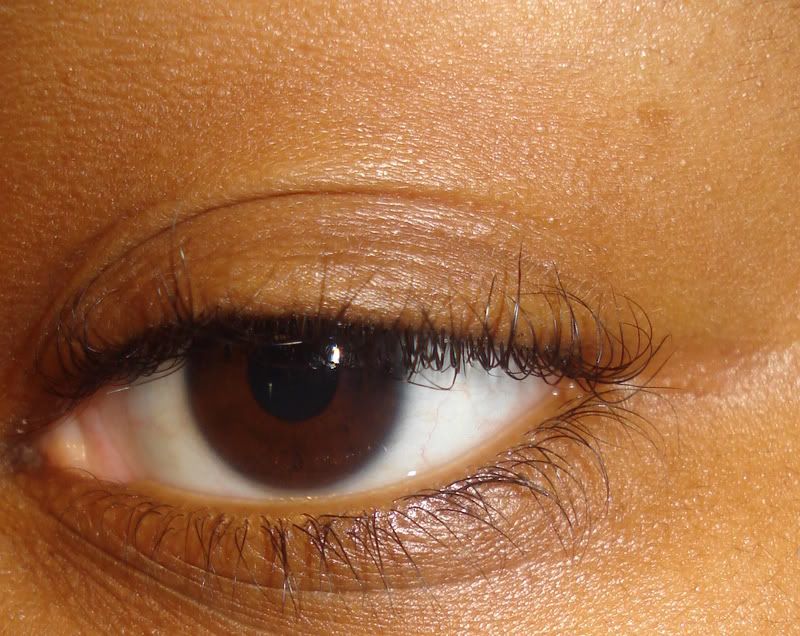 They start to look a little better with one coat.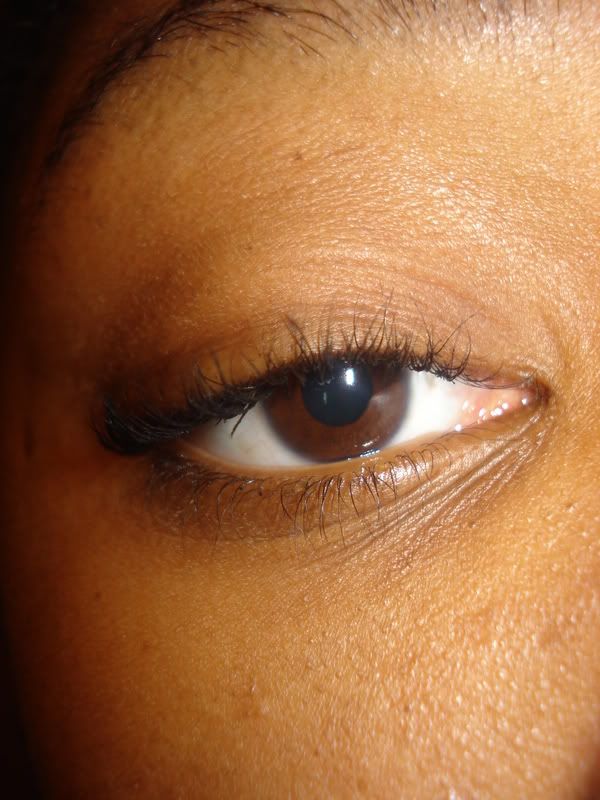 And theeeeeen, here we go with 3 coats! Clumps and all….I mean really….where else will you find a blog that showcases MISTAKES? I'm a mess. If you haven't already noticed.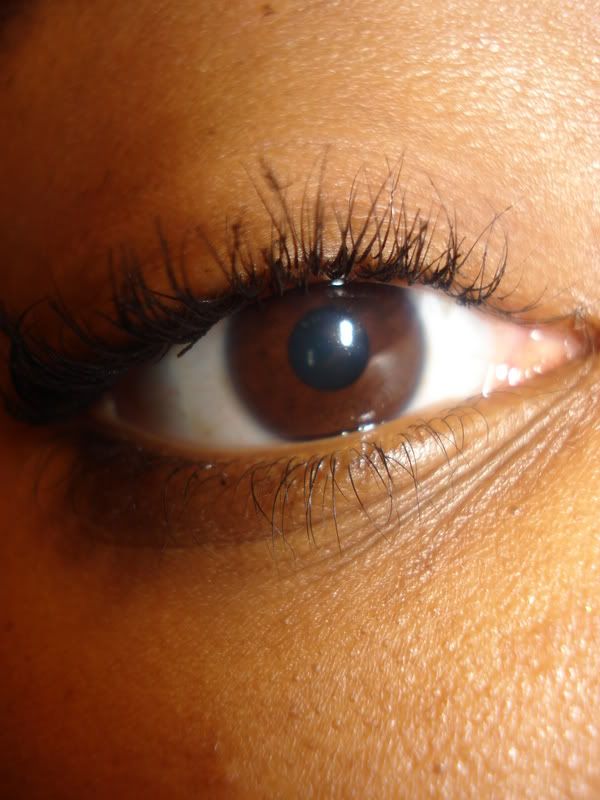 Okay, here's my FOTD
I used:
FACE
Homemade Honey cleanser
Jojoba Oil
Prep N Prime with foundation brush
Mineralized Skinfinish in Deep Dark (my new BFF)
EYES
UPDD
Bamboom Paint
Woodwinked with Fix+ (with 242SE)
Handwritten on crease/outer V (with Sonia Kashuk blending brush)
LIPS
MAC's Bare Truth lipstick
Some frosty NYC lip color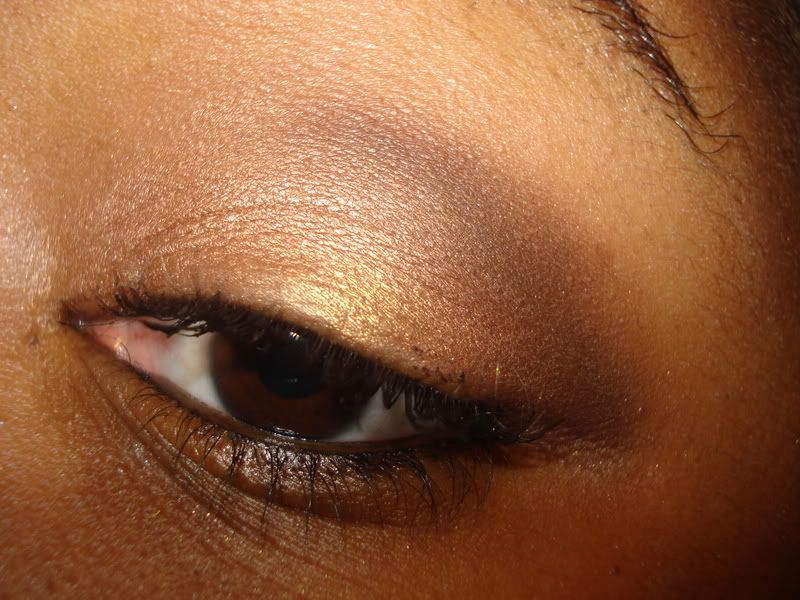 You see the mistakes? YIKES!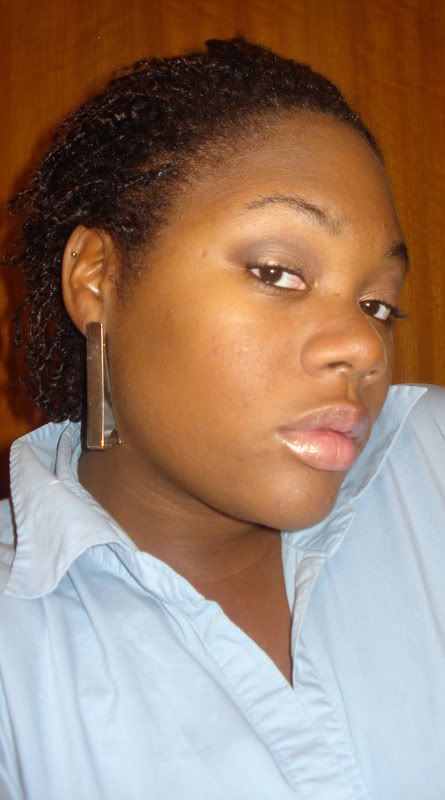 Time to have some fun…..

SILLY…..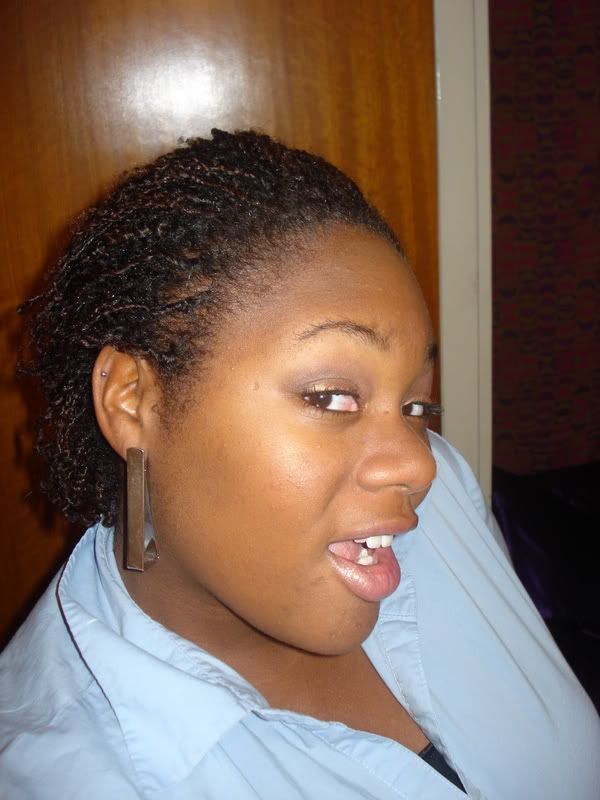 GLAM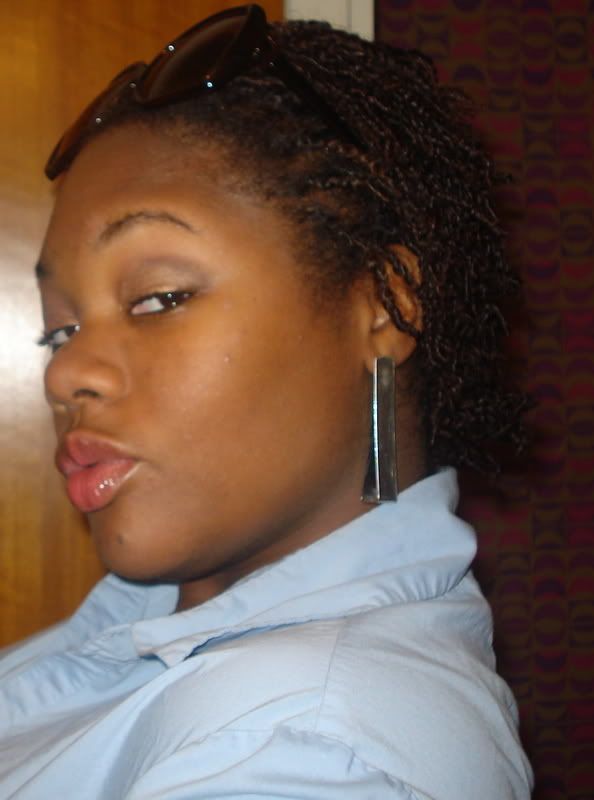 SERIOUS…..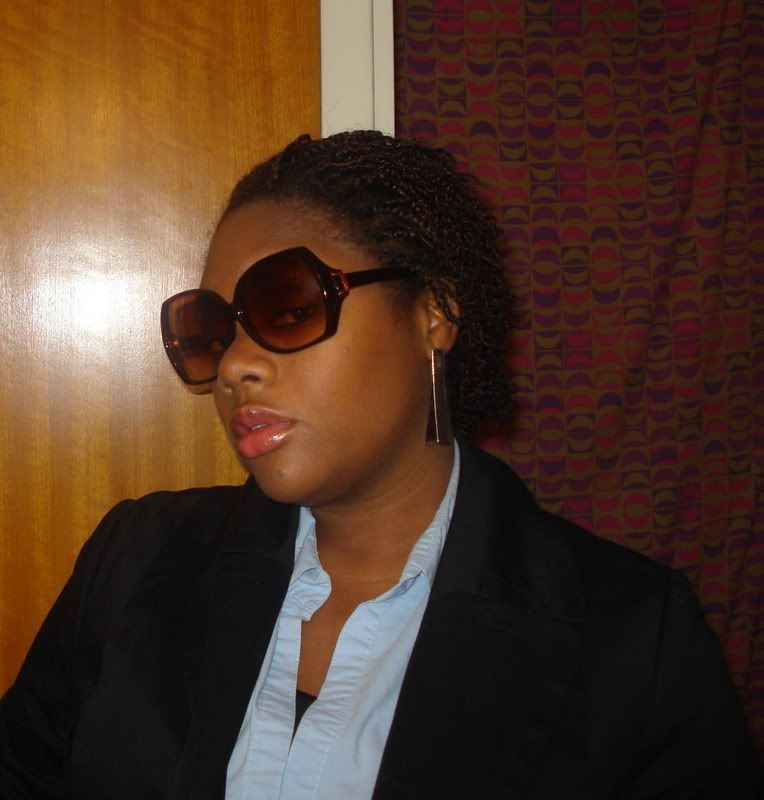 Peace and Christmas music! Check out my Christmas music playlist.
-"Have Yourself a Merry Little Christmas" Luther Vandross
-"O' Holy Night" Celine Dion
-"Jingle Bells" Frank Sinatra
-"The Christmas Song" Nat King Cole
-"This Christmas" Donny Hathaway
-"Joy to the World" Whitney Houston
-"All I Want For Christmas is You" Mariah Carey
-"Silent Night" The Temptations