Just did a quick flower look. Drop ya thoughts!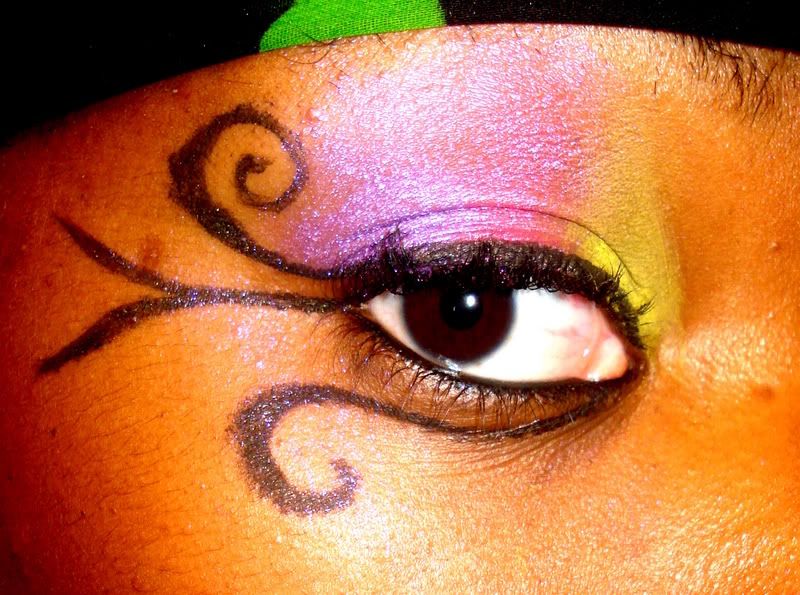 I used (all MAC unless otherwise noted):
Chartreuse pigment
Fuschia pigment
Violet pigment
Blitz & Glitz fluid line
L'Oreal HIP Black Cream Eyeliner
Mattene Rapturous lipstick
MAC in 3D's Wondershine
Revlon Colorstay eyeliner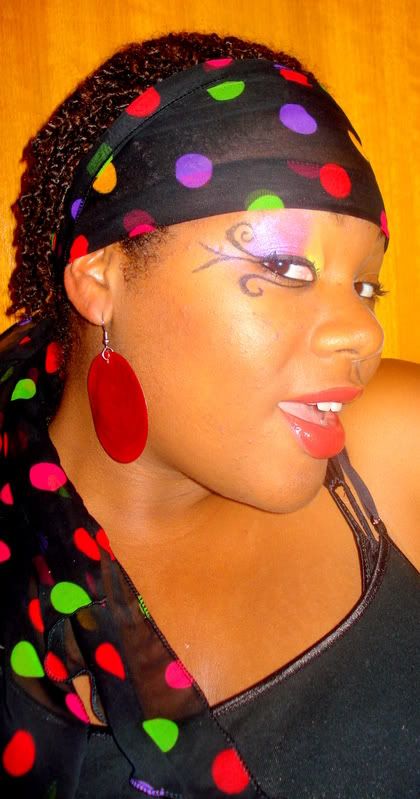 This is how my 4th grade girls greet me!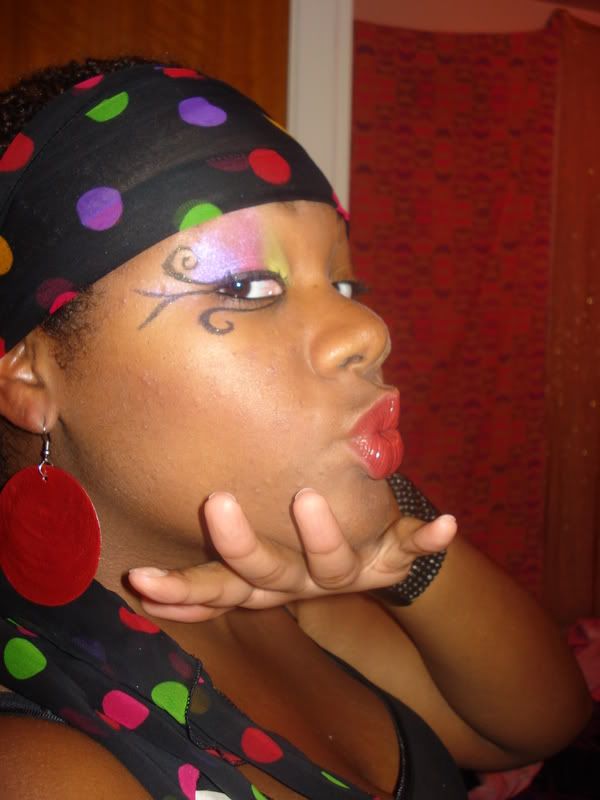 And because I love graphic design
(another hidden obsession).
…..damn look at those bumps all over my face. They came out of nowhere. I'm gonna keep blamin' LA smog 'til the day I die. My face didn't even look this bad during puberty!
Look what my students bought me!
Lil' jokas don't fool me. They still drive me nuts!
They know Ms. Thomas loves her some Hello Kitty. Just showin' my quick "ain't had nothin' else to do" look. Took me 10 quick minutes.
Notice how you don't see my brows in any of those pics. I'm still in depressive mode over that unfortunate wax incident. And I really can't draw them on. I've tried. It looks a mess….. That's one department in the make-up world that I just don't think I can master. I really have tried.
And another thing, Blogger sucks…like major. I don't know why my pictures can't be seen on a larger scale when you click on them. When I play around with HTML to make them larger, they end up looking all pixelated. Does anyone know how to make Blogger pictures bigger? Heeeelp!
Peace and primer.
EDIT: Thanks Tee….PhotoBucket-ing EVERY picture ain't fun. But at least yall can get a better view. Yessss!