Today was a pretty decent productive day. I went to the Fashion District, East Los Angeles with one of my BFFs and of course we went to the mall. The mall was all decorated with Christmas stuffs and I was like…."Awwww!" Ever since I was a kid, I have adored the holiday season. Spending it a different city and different state with very few familiar faces is a bit hard, but I am slowly getting more into the spirit.
Ran through CVS before goin' to Downtown and East Los Angeles and had a field day. I keep forgetting how much I love drugstores. I checked out L'Oreal mascaras (I was gonna get the newest one in the green tube but I gotta check out reviews on that first)…..ran over to Milani, NYC, Beauty of Essence brushes, CoverGirl stuffs and ended up at the candy aisle dopin' up on sugary sweets.
Here's my haul: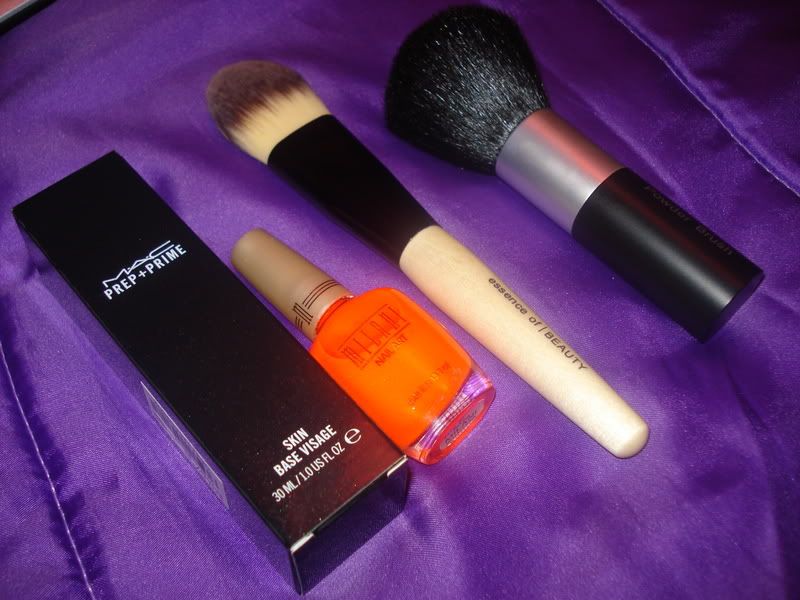 ….my NYC lippie isn't showing. And I know that neon orange isn't even in style but I love crazy colors like that. More so for my toes. And I went to a MAC counter and got the Prep & Prime for the face. I hope it works! I promise that will be my last MAC purchase for awhile. I need to save money if I plan on going home for the holidays. I haven't even booked a flight! Yikes!
Oh….as I promised…..here's how the brows are lookin' these days: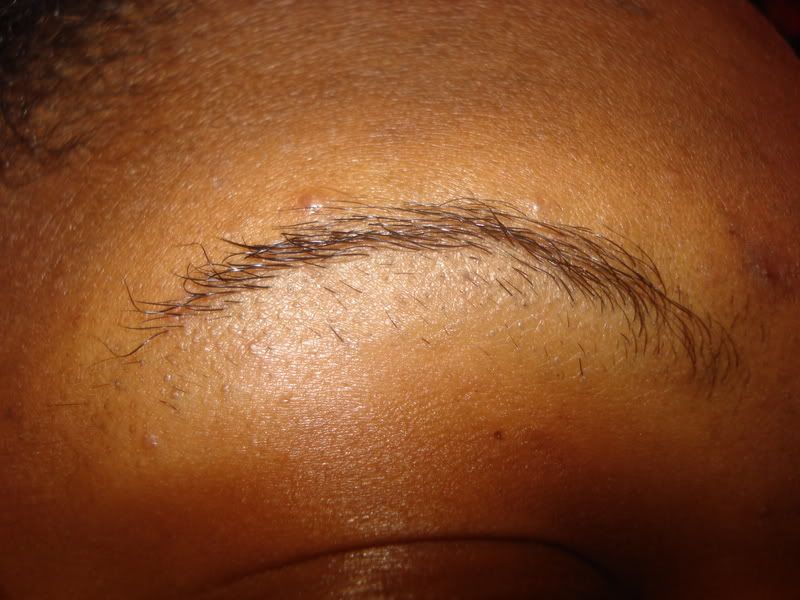 You see how much hair I have growing back? And I know I may have been exaggerating a bit but I think this picture shows just how much she took off. Look how thick my brows are SUPPOSED to be. HA, crazy, right?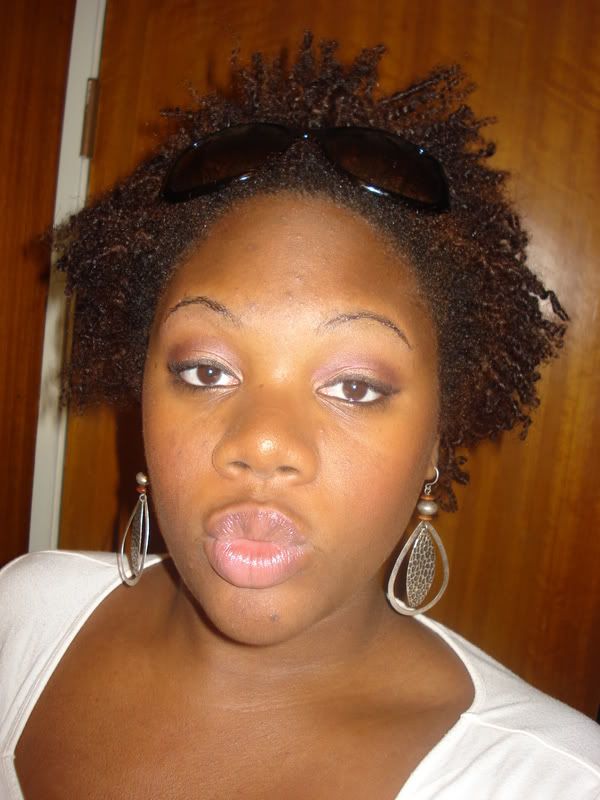 ….and they make me look like I'm surprised. Here I am making more a normal face but the brows make me look like I'm like, SHOCKED or somethin'. I hate that! LOL!
And they almost look nonexistent here….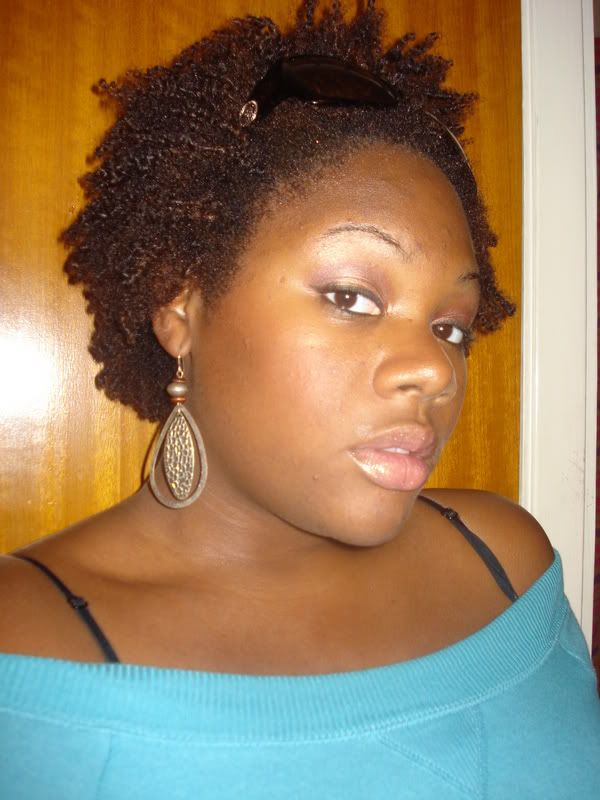 Ayyy…..Imma be aight, I suppose. I'm really not worried about them anymore. Tis it for now! Back to watching "Waiting to Exhale" for the 39,483rd time. I should be out on a date or partyin' it up with friends but I am a truly an old woman with no funds and livin' in a foreign city. Ain't that just fab?
Peace and vegetarianism!