Christmas is over and I almost dropped a tear. I love this time of year and this was one of my favorite Christmases. I may have spent $70 on gifts for 6 family members. I didn't go broke for the first time ever and I am extremely happy about that.
I haven't really played much in my Christmas haul. Except messin' around with the Prep-N-Prime mascara. [NOTE: I have belongings in 3 different locations—my Mom's house in North Florida, a storage room in Central Florida and a room in Los Angeles] I have to be careful because along the way, things get lost. So I can't really enjoy my haul until my items are packed away and are sitting at a DEFINITE location. Have I mentioned that I've moved a total of 9 times since 2003? Yikes! That's about 8 different beds. I stay moving.
Anywayyyy, I played with greens the other day.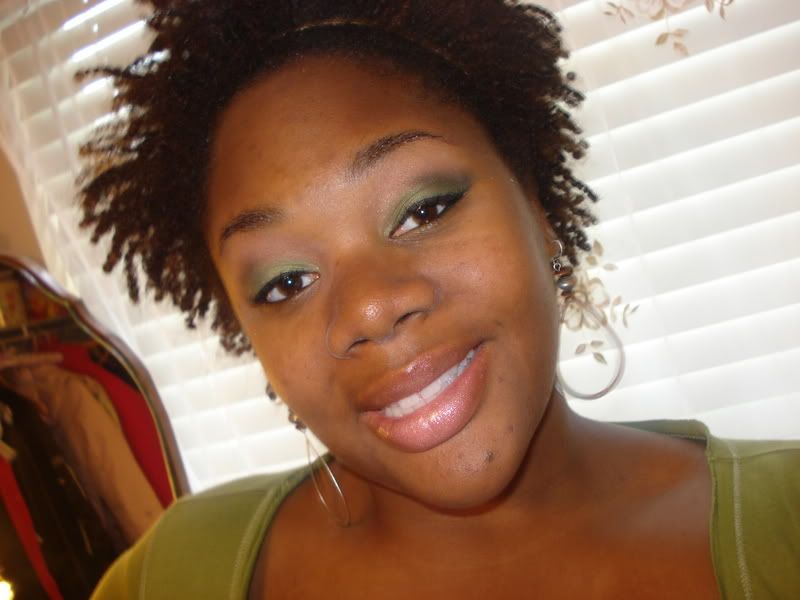 I used:
UPDD
Bamboom Paint
Swimming
Humid
Carbon
Vanilla pigment
I try and keep it really simple. I'm getting lazy in eye make-up. I never want to spend more than 10 minutes on it. And the fewer products I can use, the better. My lazy ass. So sad.
Here at Clumps I am always trying to share my learnings and attempted perfections with yall. My newest one is using MAC's Fluidlines. I've been using the 266 brush forever. And I've always liked it. But the smoothness of my lines on my lower lash line have been somewhat jagged. So I did some experimenting.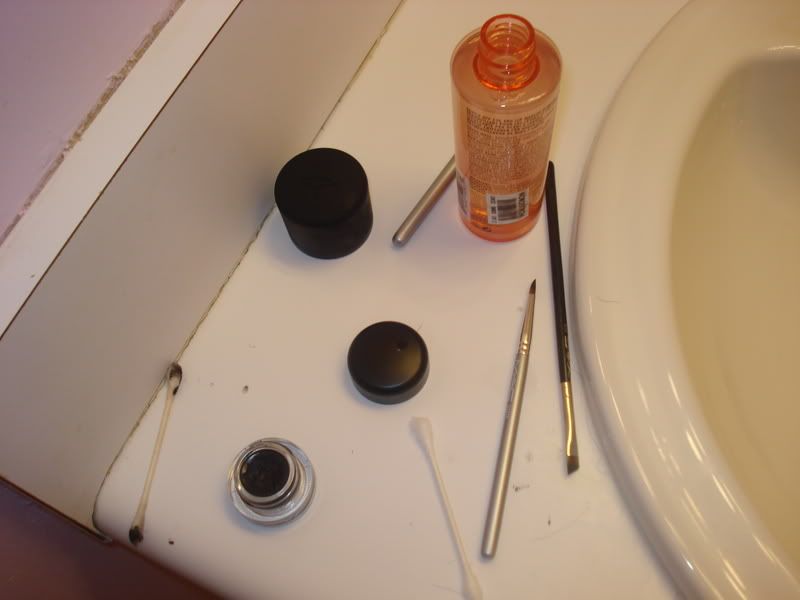 266 vs 209 (SE)
The angled brush versus the fine point brush.
The 209 wins!! I get a much smoother line when I use this brush…it takes a bit longer to apply but it is easier to go over mistakes because of the brush's fine point.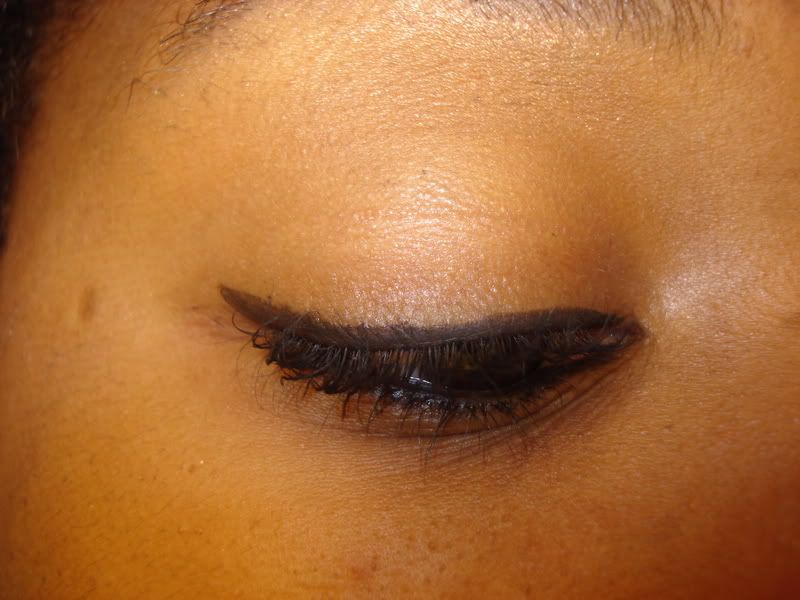 A vast improvement for me. So I'm thinkin' if you're like me and are having madd issues with applying the Fluidline, check the brush that you are using. And keep practicin' becaus
e this is one of those things that takes hella practice to get perfect.
And lastly I went to the Bobbi Brown counter to check out those pretty Shimmer Brick Compacts but ended up getting caught up in skincare products. Uh oh! My skin is just now returning from Pimple-Ville USA. I think it's safe to say that it was MAC face products that turned my normally good skin south. Could've been the Prep-N-Prime or Green Cleanser or StudioFix or Mineralized Skinfinish. I don't know but since I've discontined using them, my skin has improved. I'll take pics to prove.
Anyway….after asking the arists about finding a light foundation coverage item, one of the ladies used their tinted moisturizer and eye concealer on me.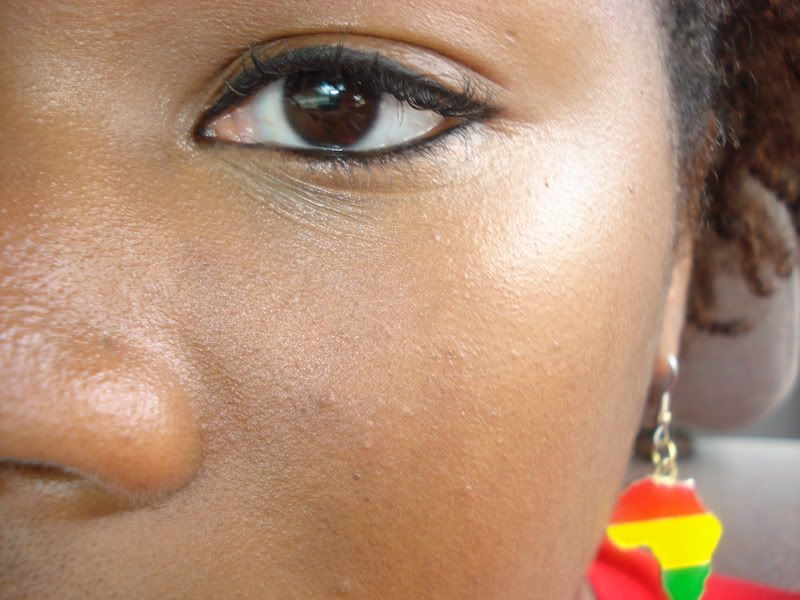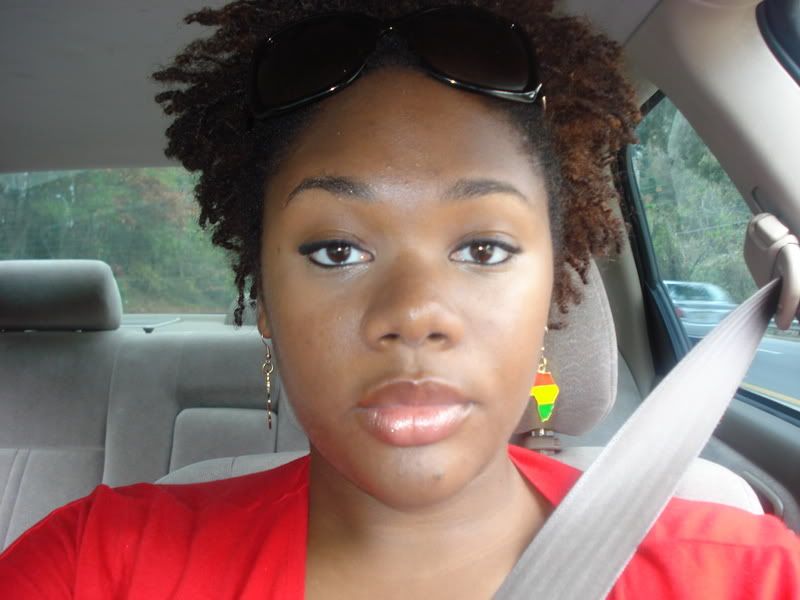 Def not feeling the under the eye action. Even though I look "brighter". And why in the hell are my pores so large? But the coverage is nice and light and easy to put on. So I purchased it. I'll do a review on that later as well.
I've said enough loves…off to Orlando/Tampa/Miami to visit friends/fam. So I won't be updating too often. If I miss it, have a happy New Year's!!!
Peace and Fafi!