Merry Christmas, beauties!!!
The only reason I have time to post is because everyone is asleep. Because I'm a divorcee child, I have to spend Christmas at 2 separate houses. Which is fun because I get 2 Christmases but then again it sucks because you HAVE to spend equal time with everyone or else one household gets all "funny actin". Trust me….
I got some goooood make-up stuffs. It started with the 187.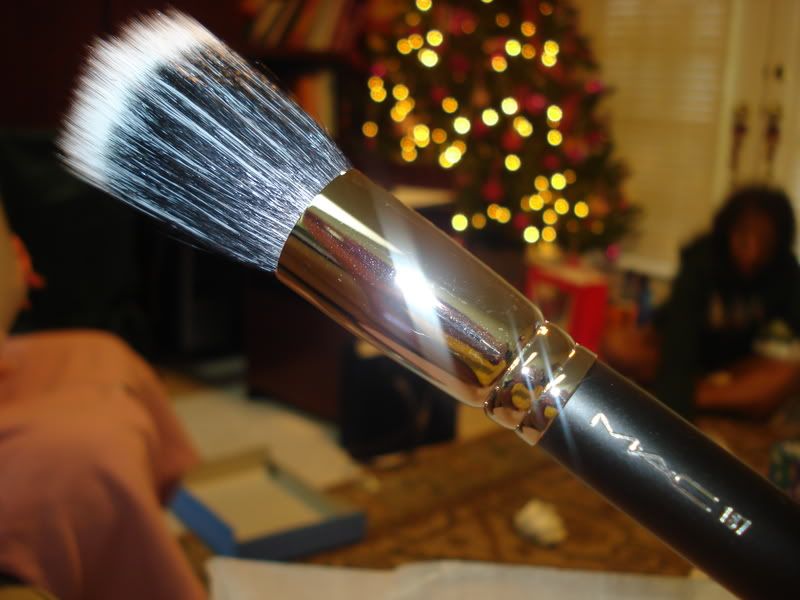 I knew I was getting this. Moms called me yesterday and asked me which brush I wanted. Too bad I don't use face make-up right now but when I do I got this beautiful brush!! Yesss….
And then I went over to my Dad's and look what I got: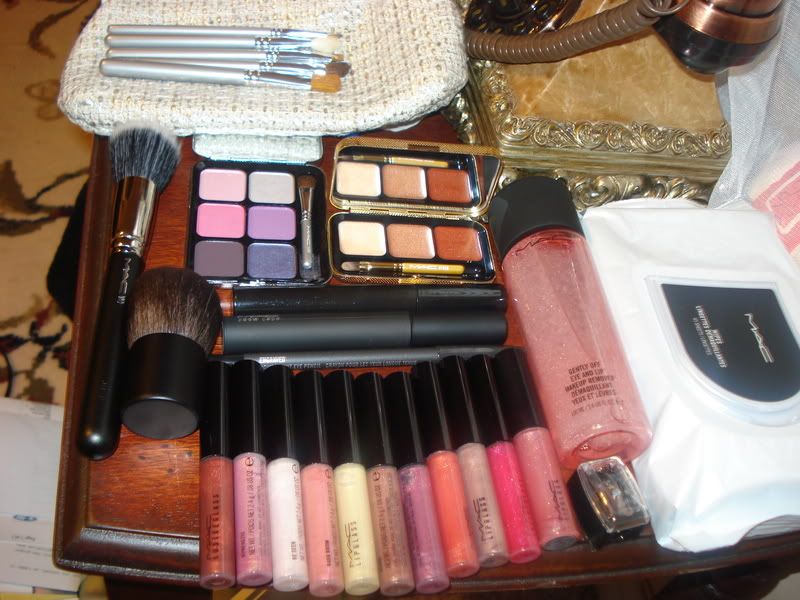 Daaaang…..I know. I was shocked. It all came in a cute little traincase. My step-Mom didn't know what to get. So she said. But how she knew I wanted the 182 brush is beyond me. So I got:

182 brush
187 brush
Heirlooms Eye brushes
Viva Glam VI lipglass
Finery Tan lip palette
Royal Assets cool eyes
MAC wipes
MAC Eye make-up remover
Engraved Powerpoint Pencil
Curiositease Plushglass set
Curiositease Cool lipstick set
Prep N Prime mascara
Zoom lash mascara
Gotta love puttin' the buzz in my 9-year old sister's ear. I did that last year and ended up with the Coach purse I wanted.
And speaking of Coach purses: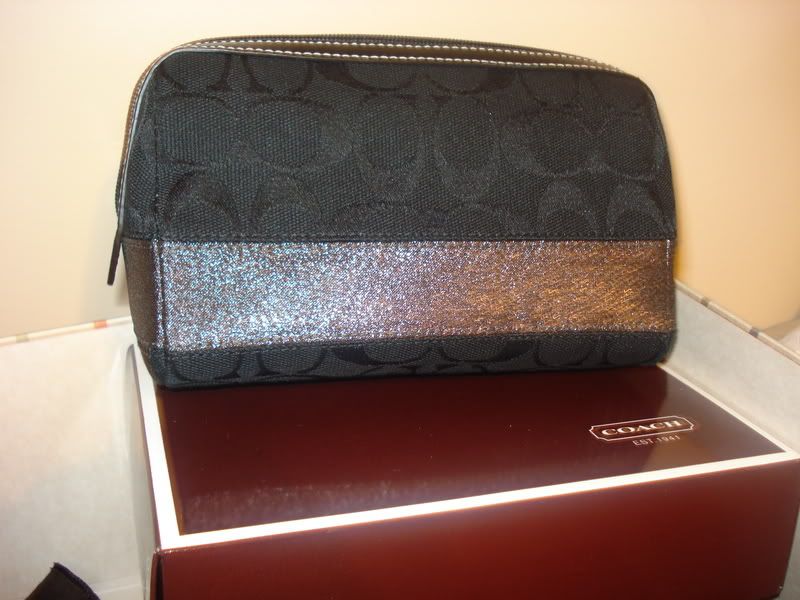 I love them. I got this cute little make-up bag and another Coach purse that I wanted. I seriously want for nothing else. Not even in the MAC world. I'm even thinking about returning some of the ish I got from The Originals collection. Which reminds me….I also got some pretty Bobbi Brown shadows that I left at my Dad's.
Yayaya…I'm excited. Goin' to Prescriptives tomorrow to check out their foundations. My face is 100% better. Now it's time to get some decent coverage. Yaaay!!
Hope everyone is enjoying their holiday season. GOD is so good. Seriously. I don't know everyone's faith but I just have to brag about my GOD because He is a great one! I love you, beauty bloggers!! I'll do a quick blog roll and then I might take my butt to bed.
Peace and 24 hours of The Christmas Story on TBS!