So I'm not into the Metal X shadows. I think they require too much work. That and my lids are waaaay too oily. I didn't even want to purchase those jokas because I knew I'd have some issues. Thankfully, EnKore has posted a video to help some of you who are having some issues with Metal X. And I think it's mad funny how die hard MAC users still use Urban Decay Primer Potion. Hehe…that's funny. I'm the same way. Although UDPP has been actin' crazy lately, for me.

Love this man. He's great.

Also one of my new and favorite beauty bloggers,

Lani has some stuff up for sale. Stroll on over to her blog and see if you're interested. She has a GREAT blog. I just love visiting because it's so festive!

And you're gonna die when see

Francine's beautiful birthday look. How skilled is she?! Amazing.

And a throwback pic for ya. Because I love me some throwbacks, mon!
Check me out at my first visit to MAC Pro in Orlando.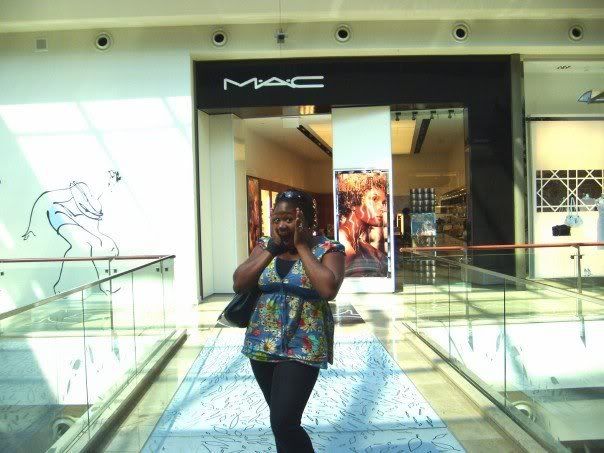 And me and the baby sisters helping me celebrate my surprise 21st birthday party that my then boyfriend held for me.
I'm about to be 23 on Jan 2nd! Nooooo! I'm getting old! 5 days 'til I go home to Floridaaaaaa. I can't wait!!!!!!! What can't you wait for? Tell me!

Peace and congrats to Saleisha!
Another Black woman as ANTM……ya'mon!