I'm in Florida!! Back on the East Coast and I couldn't be happier. It was worth the jet lagged red eye trip from Cali at 1am. That was a rough day but I am so happy to see familiar faces, places and MY CAR! I haven't driven in 3 months. That's just insane.

I actually have a TON of updates but I gotta do some backtracking, so first things first.

I hauled MAC's clear brow gel and I love love love it. It really aids in smoothing out my naturally thick and curly brows. Since the waxing accident, they have grown in nicely. I don't need to pencil in anything. My roomie helps with the arch so I'm estatic that SOMETHING is going right in the beauty department.

I also hauled more lip colors…..
MAC's 3D and Viva Glam IV.

Here are some FOTDs…ignore the eye make-up. I was messin' around in pigments.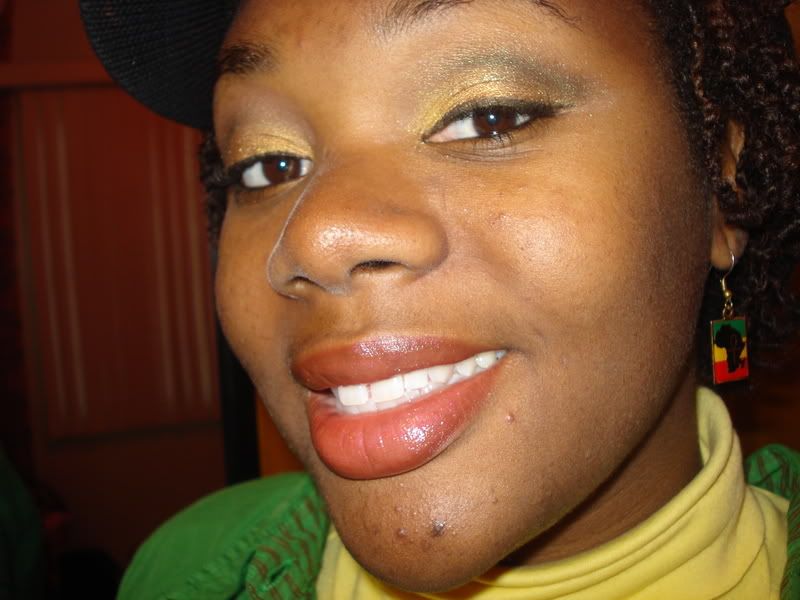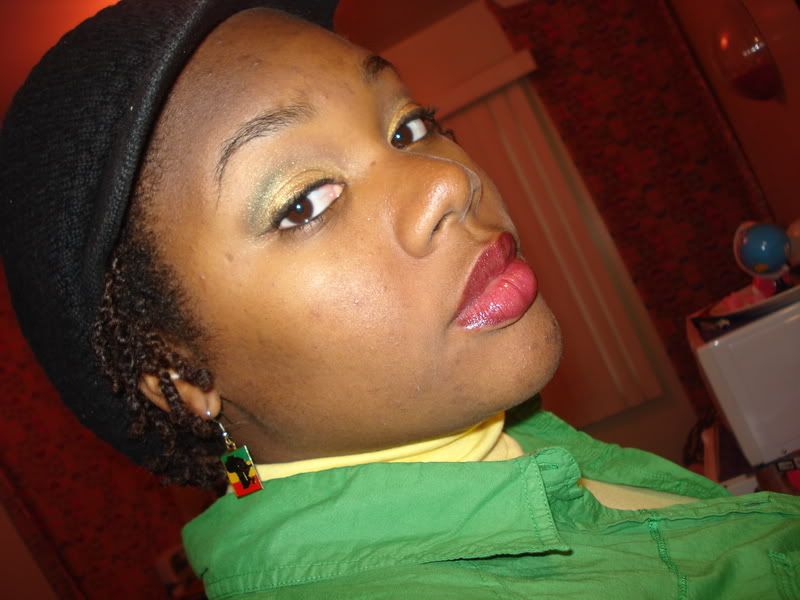 I like them both. And I'm really liking my collection. I also copped a Milani color that I don't have any pictures of. I'll do some swatches of ALL of my newest lip colors just in case other brown ladies are lookin' for something that works nicely for us.
And I will also post pictures of my skin later. It's actually getting A LOT better. I have been walking around here without the face make-up and surprisingly, I'm fine. I don't think I look THAT bad. Some of yall are saying my skin ain't THAT bad and maybe you're right….my dramatic self. Still. I would like to try another foundation just for kicks. But to not wear it is just…..amazing.

And I checked out The Originals collection (that one snuck up on me) today and only purchased 2 things. That's coming in the next post. 5 days until Christmas and I have still puchased zero gifts. It feels great.
I'm rockin' out on Jaheim's newest album. For a sultry singer with REAL talent, check out his "The Makings of a Man" album. Simply fab. I shall return, lovelies!
Peace and sexy Black men.