I'm so behind on updating so I may be rushing things but I think yall can keep up.

One of my blog sisters,
Yummy
discussed Google Reader in her most recent blog. Do yourself a favor and check it out! It's amaaaazing. I can now know when each and every one of you lovely ladies makes an update without spending 30 years going to each blog space. I just go to my Google Reader and BAM….I can see who made updates. It even works fab on my Sidekick (which will hopefully turn into a Blackberry Curve on Christmas Day). Good lookin' out, Yums!

Here are what those pretty lip sticks look like. [ahem and how do yall get the titles and words on your pictures? Lemme guess….Photoshop, uh? I'll invest in that when I get on that steady salary. Hehe.]

*left to right* [Milani's Sumptuous and MAC's 3D and Viva Glam IV]

And then here's the bitty haul I got from The Originals Collection. Ochre Style on the left, A Little Folie on the right.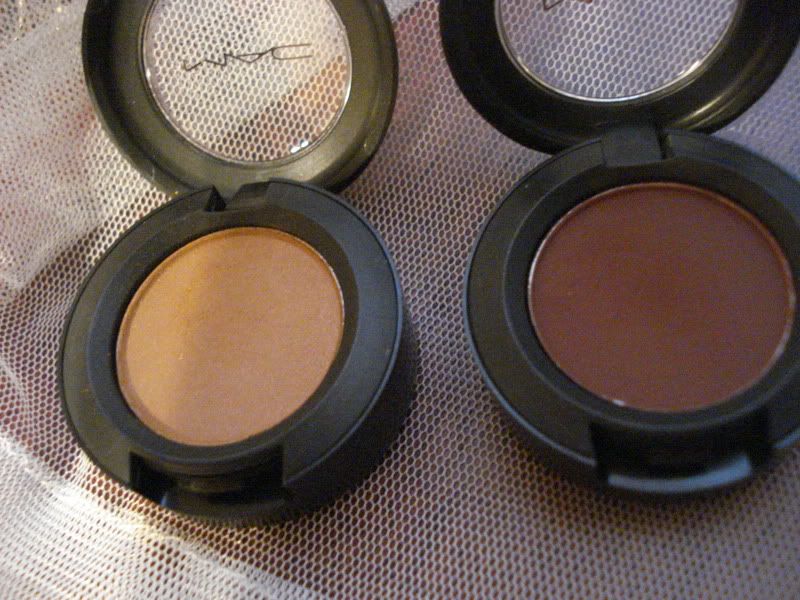 I was NOT a fan of that Parrot. I can't believe people were goin' crazy over a color that looks so close to MAC's Shimmermoss and Waternymph (from the Lure collection). It's so not worth the hype.
I like A Little Folie for a crease color. And even for a lid color if I can get it to work right. I have issues with some mattes. I like Ochre Style because it is a muted gold and isn't as loud as that damn Amberlights. However, it's color payoff isn't too hot so I have to get a super good base for this to pop. But if they don't work out, I will not hesitate to return them. HA!
Don't understand that hype over C-Thru either because it looked a hot mess on me. Hmmm…this collection was just "Eh" for me. The last collection that seriously wow-ed me all over was Smoke Signals and that was in August, I believe. But I do believe that the Fafi collection will have me jumpin' for joy!!!!!!! Who else is excited about this beauuuutiful collection?
Here is how I'm lookin' these days. Face is looking a little better but I'm getting insecure with the dark spots. I only wear eye liner, mascara and a lip color everyday. Tis all. And heyyyy….look who got a new scarf! Have I mentioned how much I love scarves?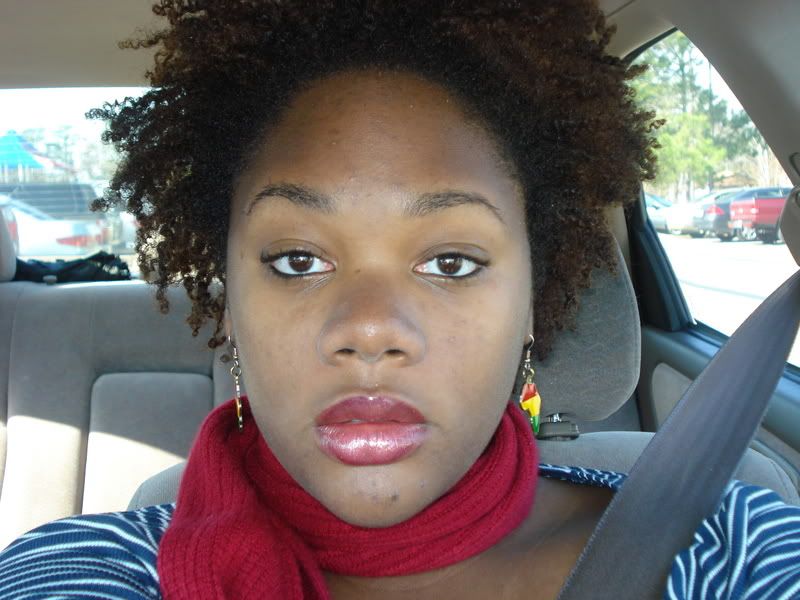 And I played around with Sushi Flower (I'm sorry but I hate HATE this color, I can't ever get it to work), Humid and Shimmermoss. Something didn't come out right because the color payoff so didn't last. But then again, I was just playin' around.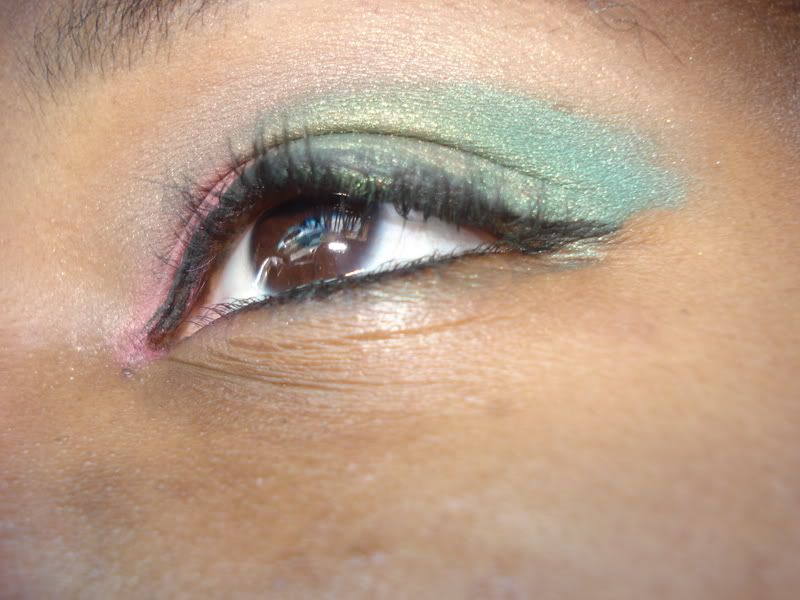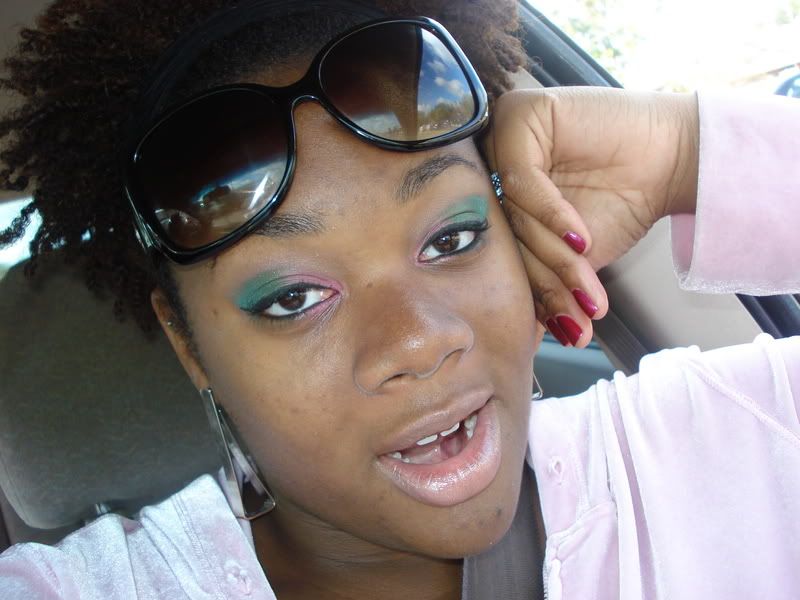 And ohhh, I got my nails done and isn't this color pretty?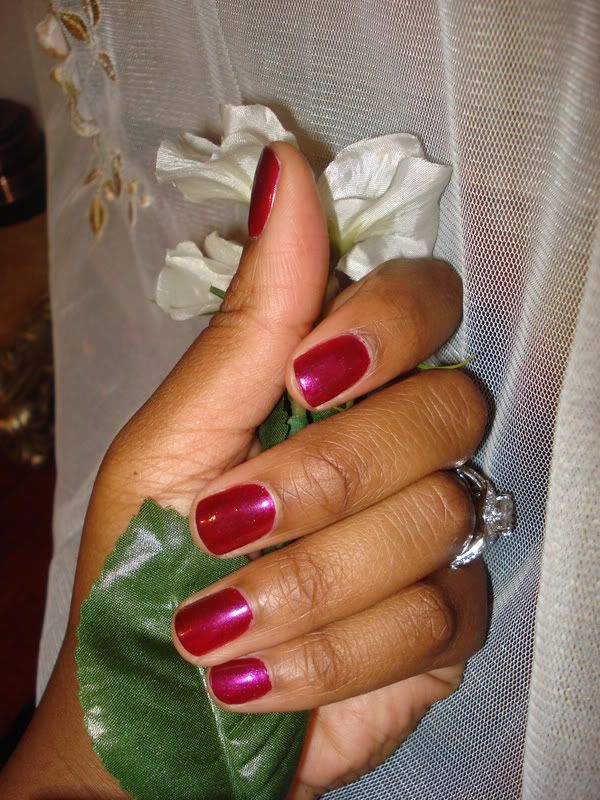 I'm happy happy. Why can't my nails look this good when I do it? Ugghhh.. Yall like my faux wedding hand picture, uh? I even got the wedding ring. LOL, I'm a mess.
Peace and Louis Vuitton (I just found my first one!)