My internet service is the pits and this is the first time I've been able to access it since Friday so I guess I better update quickly before my connection suddenly disappears!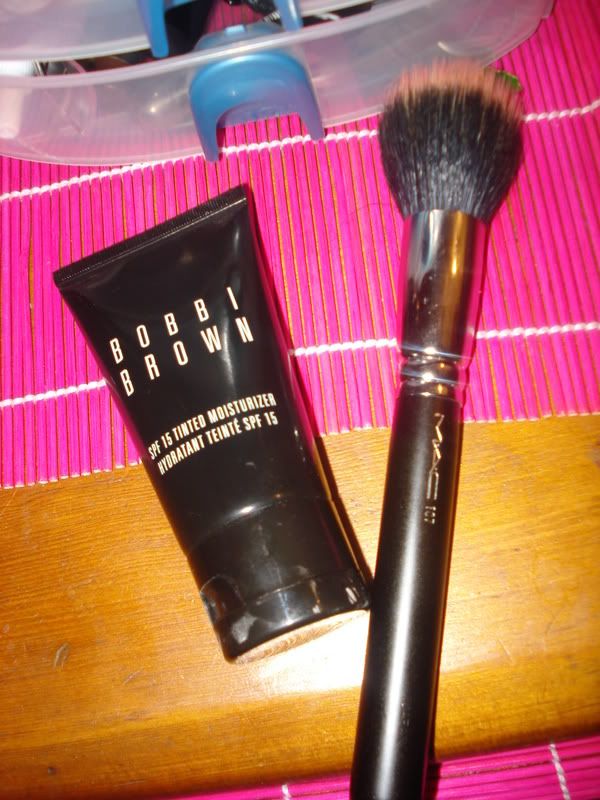 Most of you know that my ventures into foundations weren't so hot. MAC's StudioFix and StudioTech killed my face. Literally. Scroll the blog. I've got pictures to prove it. I stopped using those products but I still wanted some kind of coverage. Especially since I had post pimple marks on my face (lemme tell you….cocoa butter is amazing. It seriously lightens dark spots like that *snaps*) Bobbi Brown's Tinted Moisturizer is simply fab! This is my first attempt with tinted moisturizers. Because my skin is naturally dry, I love how this product gives me some added moisture and a light coverage. It's great for the winter months. I stiple it on my hand and then on my face and blend all over. It goes on beautifully and I don't get that make-upy" look that I dread. When applied with the 187 brush, it is a dreeeam. At $43 a bottle, a little goes a long way which is a good thing for a broke beauty like myself. I'm a NW45 in MAC colors so I use the "Dark Tint" for the BB Moisturizer. Because it does leave me a bit shiny, I buff NYC's loose translucent powder on top. I absolutely adore it. And so far…no break-outs so A+ to Bobbi Brown!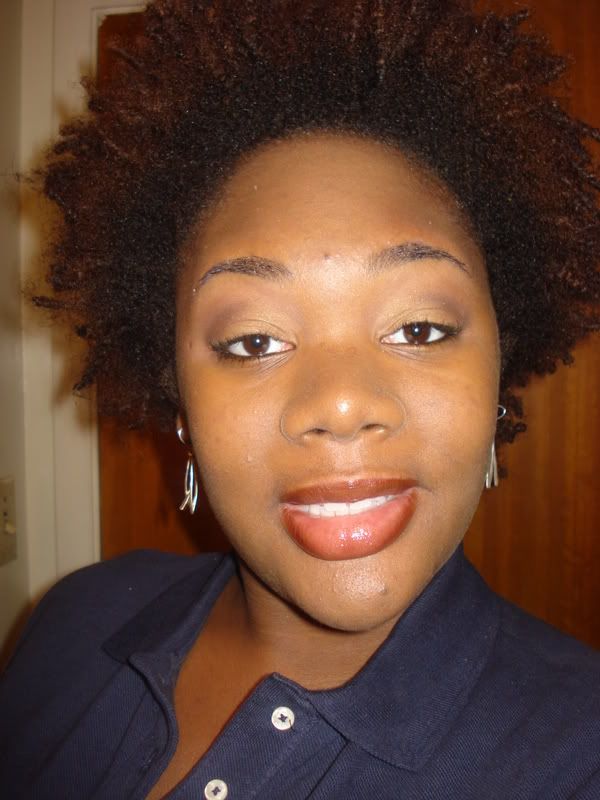 Another product that I adore is MAC's Ochre Style from The Originals collection. What a beautiful muted gold! It looks beautiful when paired with Trax, Sketch and Handwritten. Because it is a bit sheer, I used UDPP and Bamboo paint for the color to really POP! See how simple it looks here.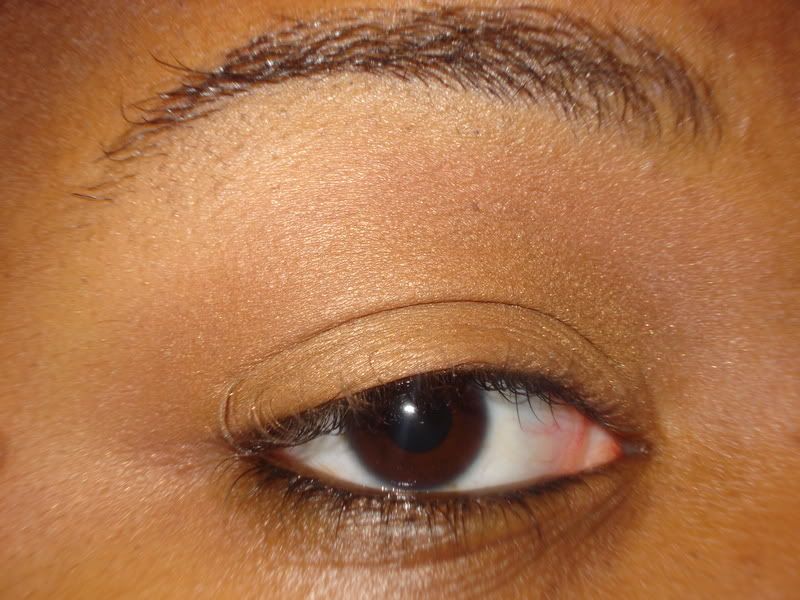 But when I add a crease color…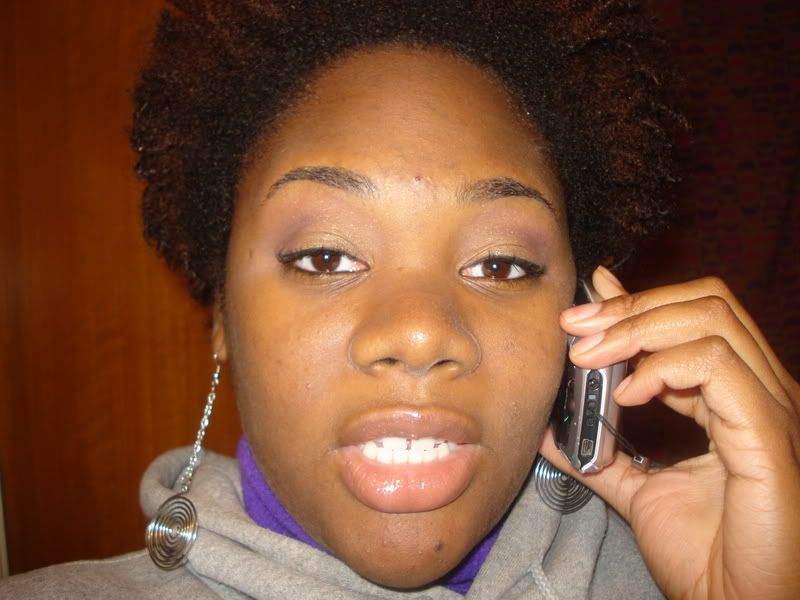 I love it! Simple, neutral but…..nice.
And yesterday I went to check out the N Collection. Didn't see anything that I liked. As I've mentioned, I think I'm pretty good in the neutral department. But I did go to
Sephora and got NARS Crazed. I've been wanting it for a minute. This newbie has very little experience in the blush area so watching me learn how to do that will be fun!
And I'm also going to do a natural hair post.
Just because I realize there are a lot of us out there with beautiful natural hair. But dang, I can't wait to get my locs like lovely Yummy and Divine Rae.
See my curly Q's!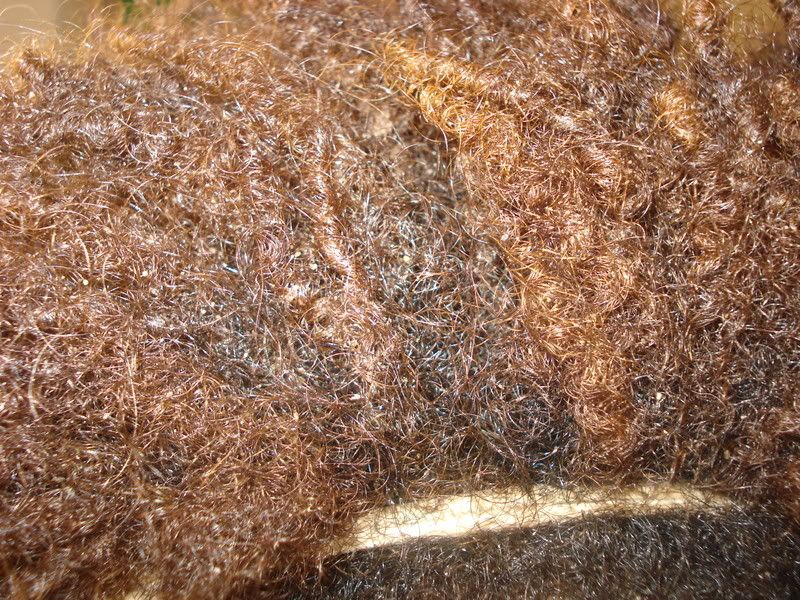 Yay! Ohhh….and per some blog sista suggestions, I've also dipped into some mineral make-up too. Stay tuned for reviews/pictures of that.
Peace and natural beauty.