Yaaaay, so I'm back from Atlanta and trying to update as much as I can 'roun dis piece. I'm still getting around to someone of yall so if I've been ghost to your blog homes, don't hate me! I try and be a dedicated blog sista but sometimes I get a bit behind. The pictures in this post are going to be smaller than usual b/c I don't have time to upload them in my Photobucket.
Look at all the snow in ATL. I wasn't THAT prepared but it was in all good.
Me and the baby sis had to pose fast on this one. Toooo cold!
I visited ThatMan, some cousins, my best friend (I'm a bridesmaid!) and then I showed some love by going to the Martin Luther King Memorial. It's still such a big deal to me. I will never forget the contributions that my people have made to this corrupted place we call America. But I digress.
My skin is looking divine these days!!!! Seriously….no pimples or anything. My new focus is getting rid of those dark spots that the pimples left behind. Cocoa butter, my saint, is great for that. And I don't wear foundation on most days. I'm dapping into Bare Minerals. I copped this from my Mom. Why this NC20-somethin' woman needed this, I don't know. The color is Warm.
It's a bit OFF…I think it makes me a bit chalky so I'm thinking I need to mix it with something else. I don't know.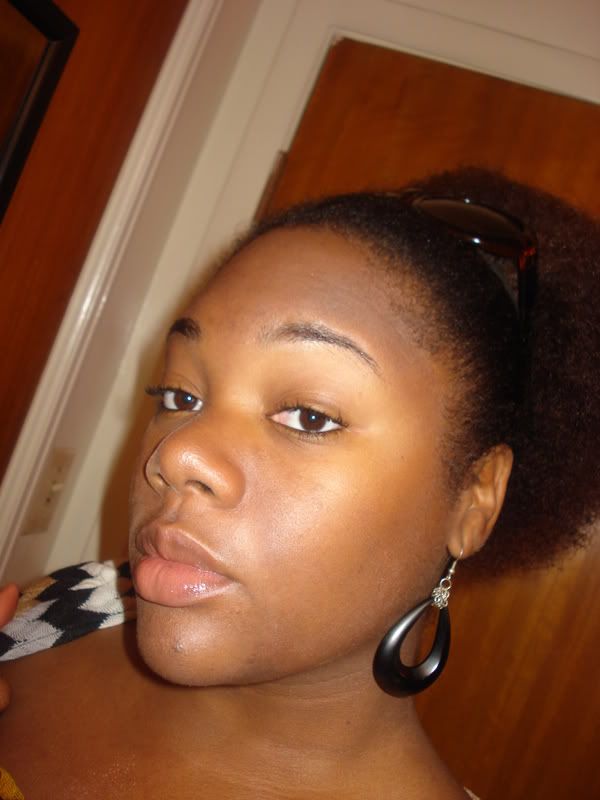 And I think this picture shows how off the color is because I sprinkled some of the foundation on my chest just to test. Hehe, make-up porn!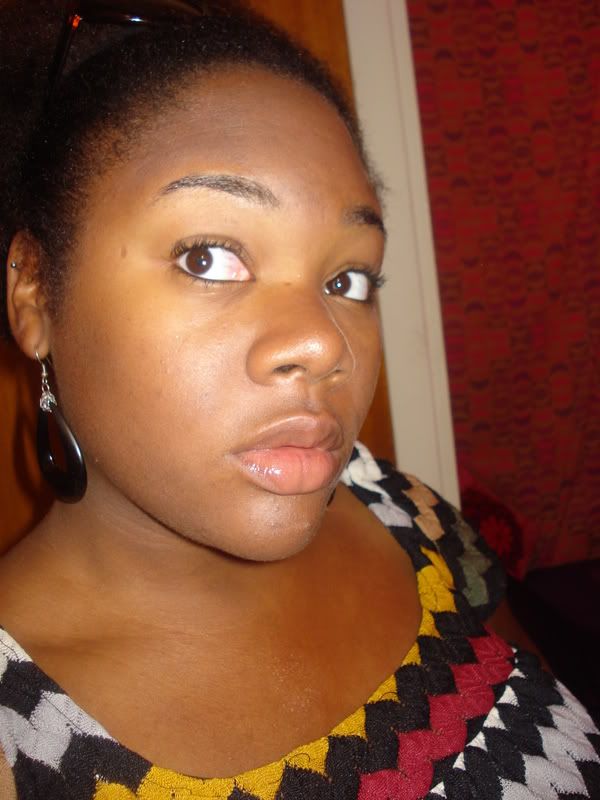 I'm thinking of going to a counter this weekend. I love how it feels like nothing on my face. It's amazing on days when I want just a little coverage. And when I want the grown woman look, I'm still bustin' my Bobbi Brown Tinted moisturizer with the 187. It's just divine!
Speaking of BB Tinted Moisturizer….here's a better FOTD of it. I'm cheesin' mad hard with my sister but I think it looks good.
PRODUCTS USED:
FACE:
Bobbi Brown Tinted Moisturizer
NYC Translucent loose powder
NARS Crazed blush (this newbie sucks in blush application)
EYES:
UDPP
Bamboo Paint
Ochre Style e/s on lid
Sketch on crease
Handwritten to deepen crease
Vanilla pigment to highlight
Blacktrack Fluidline
LIPS:
Nightmoth lip pencil
Some sheer pink gloss from Victoria Secret
Blacktrack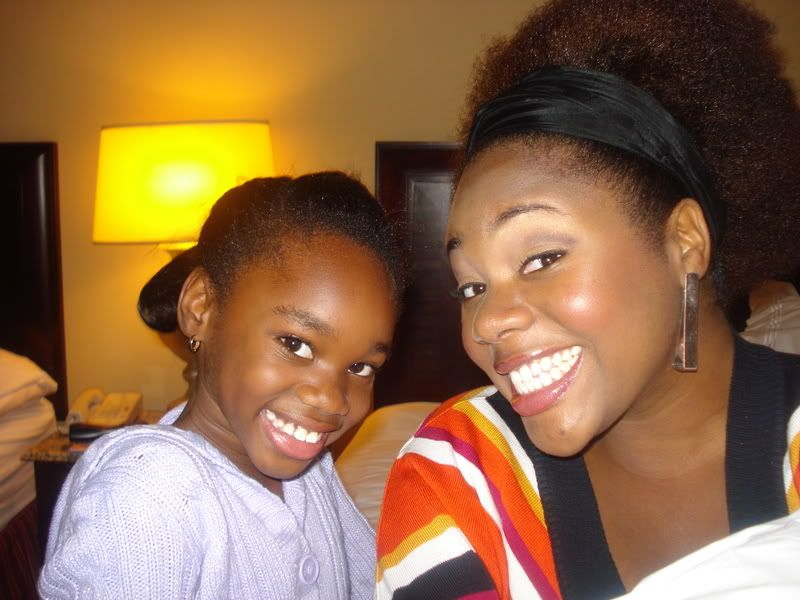 I'm still cleaning out the make-up stash so thanks for your inquiries. More things coming soon! I've got some eye shadows to go through, pigment samples, a Holiday lip palette, a brush roll, etc. I've got a ton of stuff I need to get rid of! Thanks to those who have already purchased from me. Business is great!
Peace aaaaaand……