Hey chicas! Thanks so much for the birthday wishes! Still shocked that I'm 23!
I'm back from my 2-day road trip. Of course I went to Orlando and hit up the MAC Pro store where I chatted it up with my new favorite artists who were happy to see me. I didn't buy anything (THAT'S THE FIRST!!!!!) but it was good to see some familiar faces. I went to Universal City Walk, saw some friends and saw Juno. Please go see this movie. That and The Great Debaters. And August Rush. Amaziiiing films.
Then I headed to Tampa Bay!!! My college home! Had so many memories in this city and was happy to be back. I went to my storage spot to go grab some things and got all sentimental.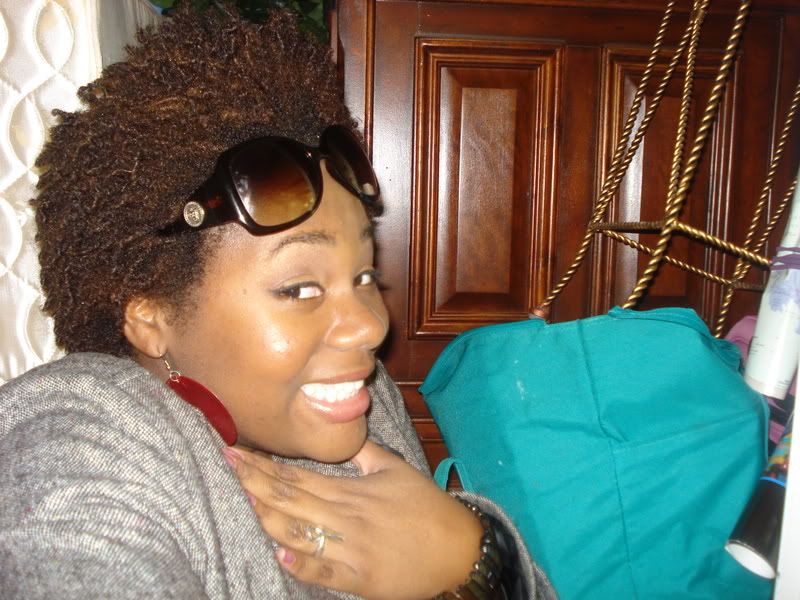 *Yums, see the shine?*
My life in a storage room. Gotta love it. I need a home! And then I went around visiting my friends and got into this HUGE debate about Black women wearing red lipsticks. My girls were NAY and I was YAY. Many said that because their lips were already big, wearing red would make them look like a clown.
Now tell me…..do I look like a clown?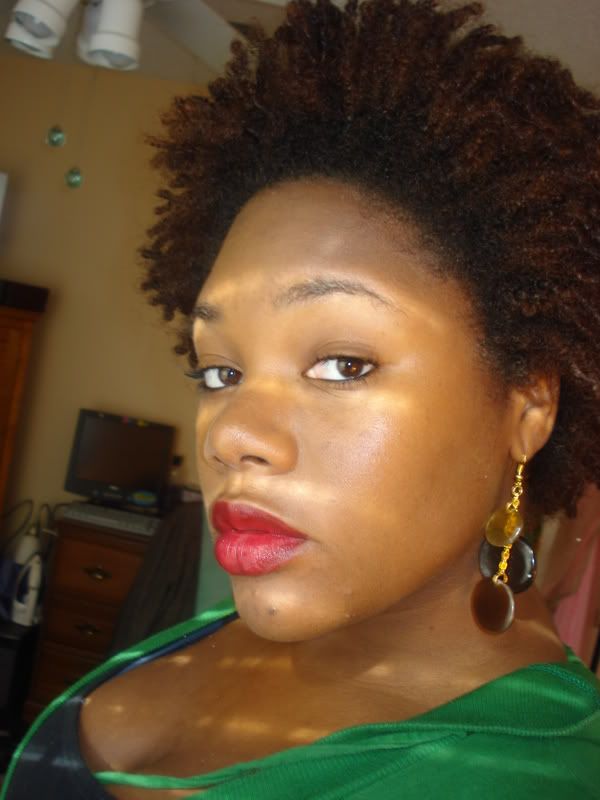 Seriously…women of color are still victims of what beauty should look like. While a crap-load of people plump their lips and go around lookin' a mess, we hate our beautiful naturally plump lips because back in the day we were hated on because of them. What a mess.
But I digress. Then my girls and I went to my favorite Thai restaurant. Aren't they fab?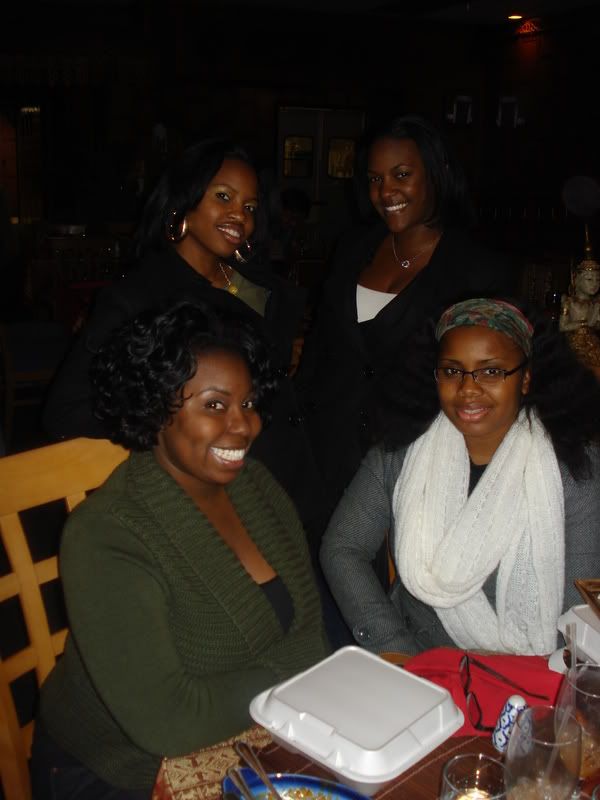 The Fashionista, the Public Relations chic, the law student and the International Humanitarian. I have great lady friends!
And then before I went and got my brows threaded. I seriously think that Indian women truly understand the art of thick natural brows with an arch.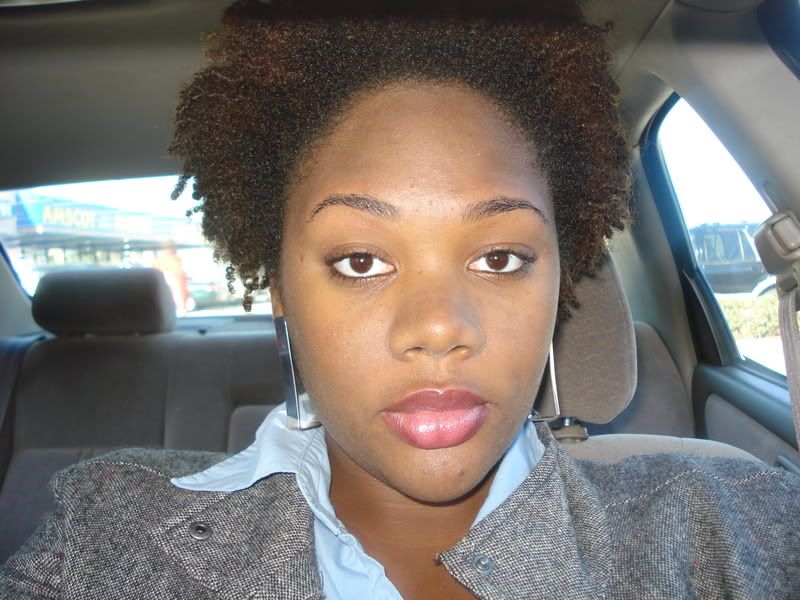 I swear, I won't let anyone else touch my brows. Only my Indian ladies and Sam Fine. That's it!! But I just can't get my left brow to look like the right. Dang, that bothers me! The right is just wonderful and the right is trying so hard to keep up.
More productive posts soon to come. I'm out living my last few days in Florida because I fly back to my poor volunteering life in Cali and I'm SO not looking forward to it. 🙁 Yall bloggers have been updating like crazy. I can't keep uuuuup!
Peace and India.