So since I'm moving to Florida in a few weeks, I've been all over the place cleaning up that little room I live in. Everything can't go because I can only take 2 suitcases soooo I was seriously going to throw away my MAC products but I figured I could try and see if some of my blog folx wanted anything.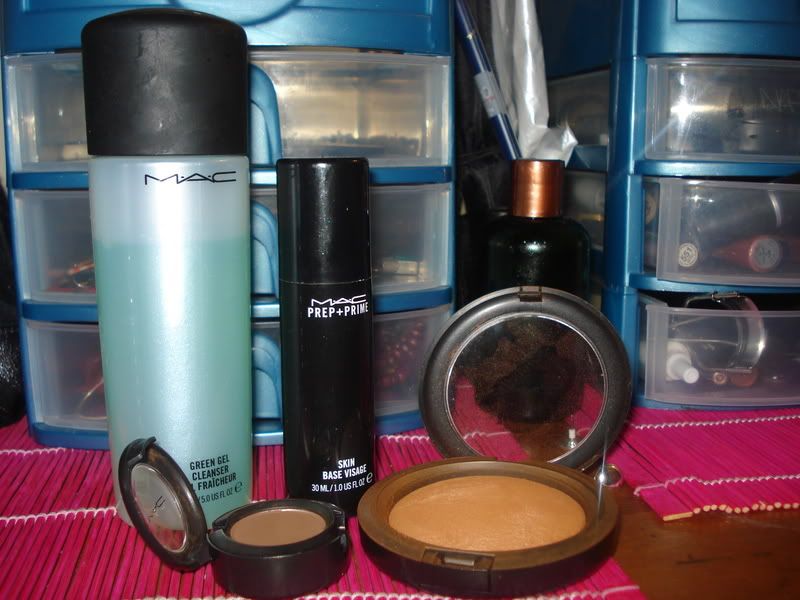 I've got:
Espresso e/s-used 2x
MAC Green Gel cleanser-about 70% left
MAC's Prep-N-Prime-about 75% left
MAC's Deep Dark MSF-used 6x
MAC #11 lashes-never used (not pictured)
…..I've also got some other eyeshadows like Mythology (pan), Tilt (pan) and a ton of other things I have to go through to get rid of. I didn't put up prices because I'm down for swapping and/or you naming your own price. And I don't exactly know how payment would work since I've only paid through Paypal (not receive payment) but we'll cross that bridge when we get there.
All inquiries can be left on this post or through email (send me a message on my Contact b0x). If no one wants anything I'm going to empty the products and use good ole' B2M. Which may come in hand for Fafffffiiii, babaaaayyyy!
Peace & Obama