I had to do it. This is the newest OT self-reflection post

floatin

' around the beauty blog space. I had to get up on it because I love

readin

' you

all's

and doing them myself.
What I Would Tell the Younger Me

…now, I'm just turned 23 and I consider that to be pretty young. So I'm going to pretend as if I'm talking to the 18-year who moved out of the house in burbs of Tallahassee, Florida. She went to college 4 hours away and had no idea what her new life would bring her.
Look at her. Dorm room livin'..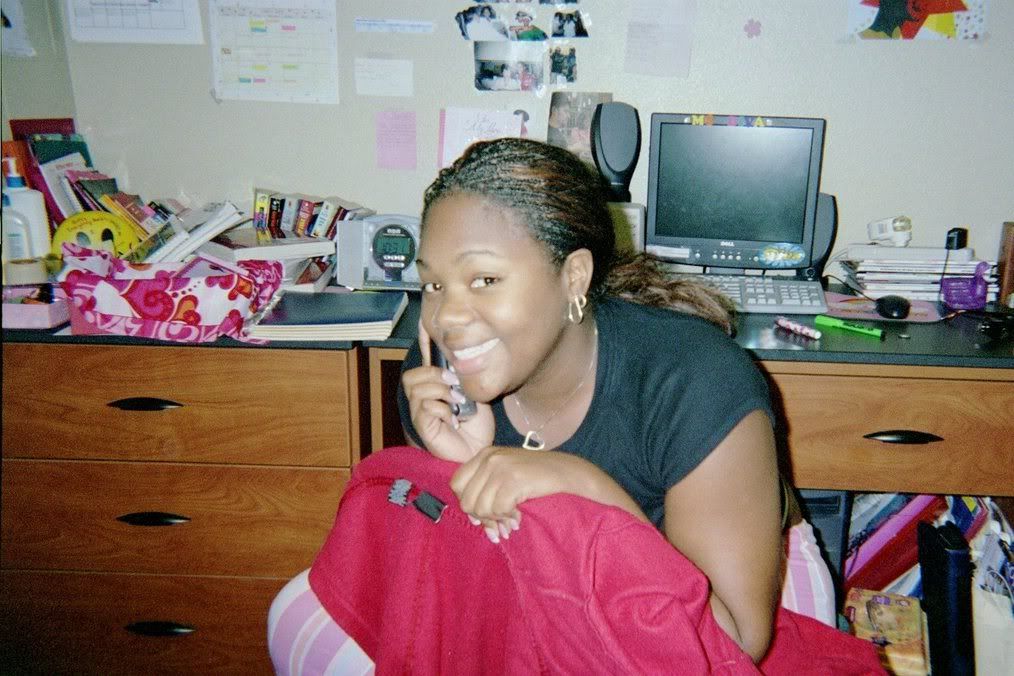 All young and innocent at the tender age of 19. Well, actually….this was sophomore year when I wasn't so innocent, but I digress. LOL…and I'm going to write in Ebonics so if you need some translating, let me know! HA!
(1) Stop being so damn proud. You are going to need help so don't be actin' like you can do it all and let someone help you (prolly need to tell this to the current me too!).
(2) Stop trying to want to be "grown". Paying a bill don't make you grown and when you finally HAVE to be grown, you won't want to be. Trust.
(3) You are going to have some hard times. You are going to feel sad and alone but GOD will never leave you. Keep your optimism because that and GOD's love will be your strength.
(4) It's coo to desire the love of a man, but don't be runnin' after them. You are too worthy for that and if you gotta chase a man, then honey, he ain't the one.
(5) You were put on this Earth to write and help others. Don't worry how you are going to do it. You will. Stop stressing about your "purpose".
(6) Stop being so insecure. You are not fat. You'll look better in a few years though. Watch.
(7) You're not going to have it all together anytime soon so don't think that by the time you're 20 or 25, you will. Life ain't that easy.
(8) Stop thinking that people HAVE to do right by you. They don't. And they won't. So be prepared.
(9) Stop thinking that college is killing you. You're being too dramatic about it. Life AFTER college is what you really need to be fearing.
LOL…look at me.
Those were the days. No regrets in college. But I would pay a couple million to return to those days. I have yet to find the joys of NOT being a college student. 
What would you have like to the tell the "younger" you? I'd love to know!
Peace….inner and worldwide.