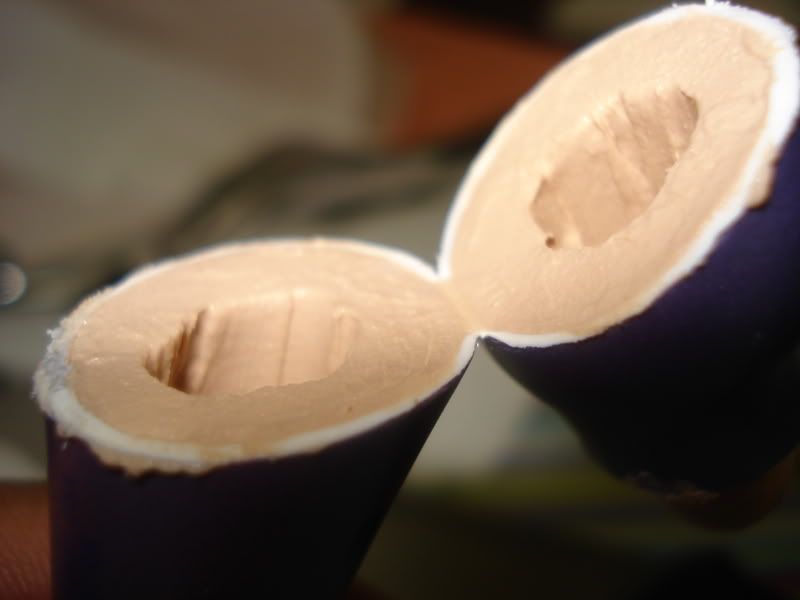 Now I know I'm a newbie and just learning some things but pleeeease tell me yall knew about this!
We all know Urban Decay's Primer Potion, right (did you guess right?)? It is one of my HG and most beloved products. Even if I use a Paint Pot, Paint, concealer or even a Shadestick, I still start with UDPP. We all know that it is also a bit pricey and the shape of the bottle is just…..beyond frustrating. The wand can only go straight down into the tube. Never mind the sides. However, my friend showed me how we can get more product by cutting the tube in half. Now when she told and SHOWED me this I was thinking, "Ehhh….okay, a bit more would be nice." A "bit" is an understatement. Chopping your UDPP in half will give you about 2-3 more months worth of product. Don't believe me? Lemme show you!
What you'll need: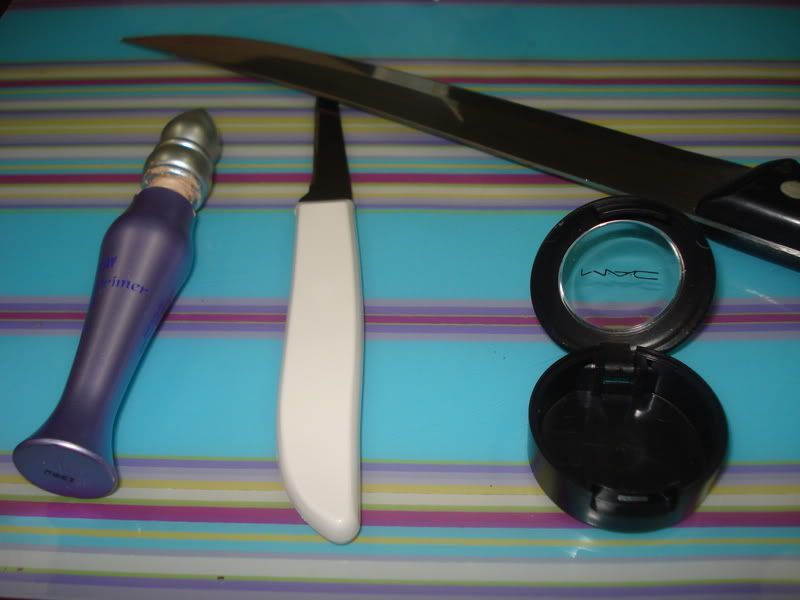 UDPP (of course)
A pretty big knife
A not so big knife
Something to put UDPP in. I was going to use an depotted MAC pot but duhhh, it has holes so I settled for a random empty jar thingie. Sample pigment jars would be perfect though.
[STEP 1]
Start by cutting a knife straight through your UDPP. It may take some time. Make sure you use a cutting board. Forgot to take a pic of this. Sorrryyy..
[STEP 2]
Pull apart your UDPP and get angry at how Urban Decay has been ripping us off.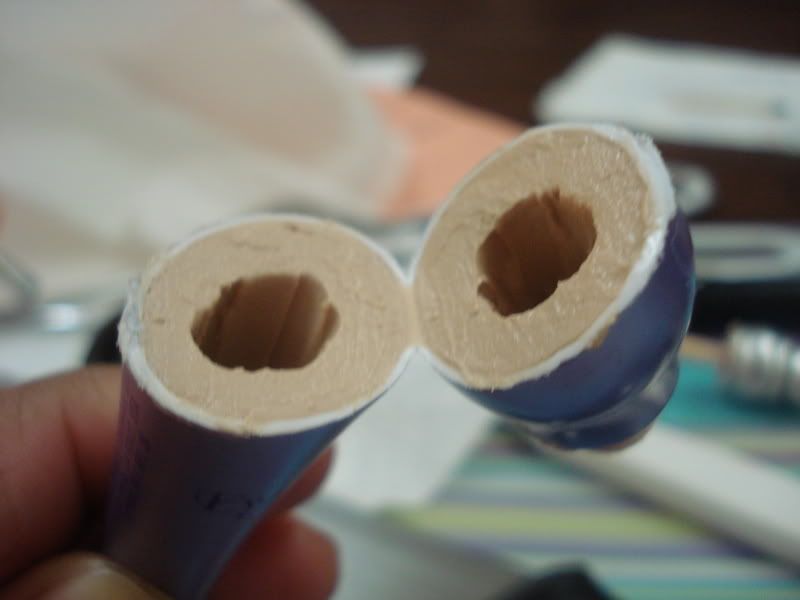 [STEP 3]
Scoop what you can OUT and place in your new jar. Hmmm, ice cream.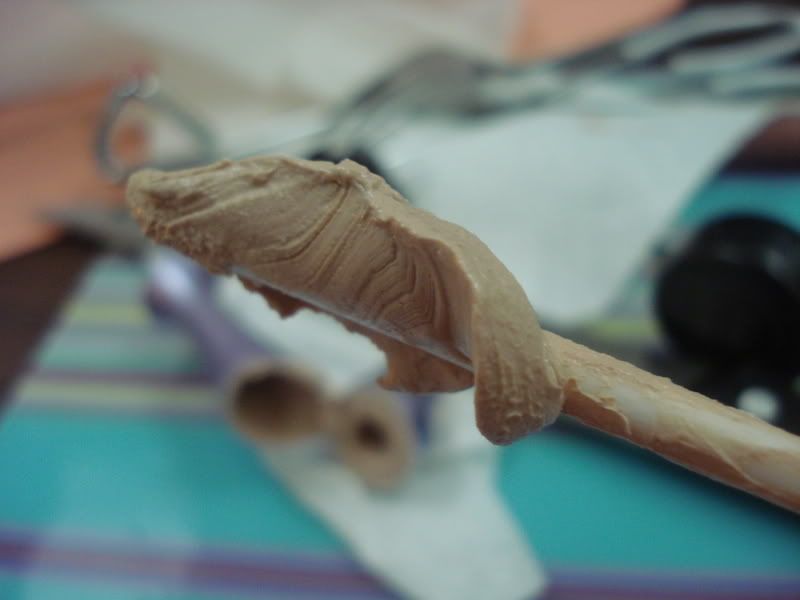 [STEP 4]
But girl, you ain't done yet. Start slicing the base of the packaging too.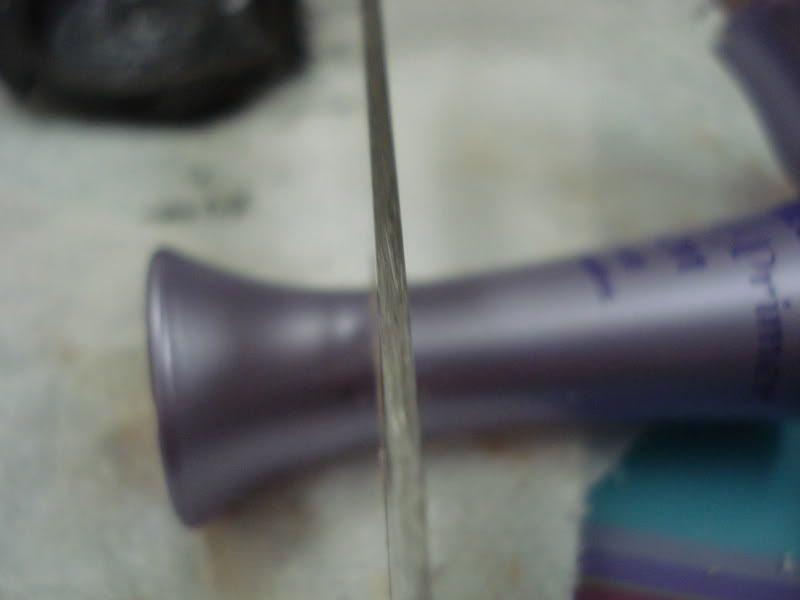 [STEP 5]
Scoop like hell and place everything in your new jar.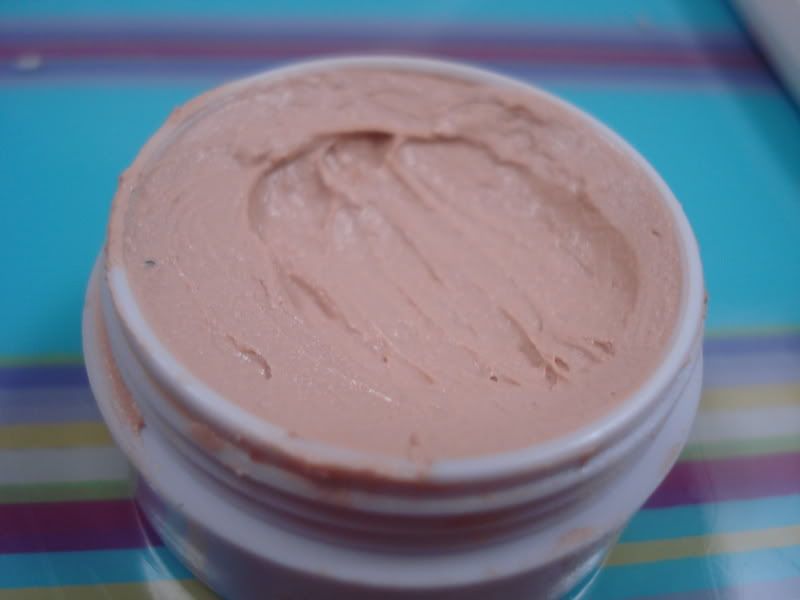 Can you believe this? Look how much of the product was still stuck inside of there. This took me all of 5 minutes to do. I say we all start emailing Urban Decay and suggest they find some new packaging for UDPP because this doesn't make sense. What do you think?
Random post, I know. But in the midst of packing, I got into a depotting mode and then UDPP scooping mode and decided to share with my blog fam. Have a fab weekend, yall!
Peace and fists to Urban Decay!
[thanks Ms. Riss. Get back on the blog updating thang, sis b/c I miss you!]
[EDIT – 4/20/2009] The people have spoken and Urban Decay has revamped the packaging. It now has an angled wand. Check it out HERE. Yay!