Greetings lovelies!
I decided to dedicate an entire post full of pictures and review to MAC's Squeeze It Lipglass from the Fafi collection. A lot of folx have been saying they like it and passed on it when they initially checked out the Fafi goodies.
MAC describes Squeeze It (frost) as a Brassy Plum. But don't go lookin' at this color online because MAC's uploads certainly does not do it much justice. I think it is a beautiful color for us brown skinned ladies and really for ALL ladies. I have the hardest time taking pictures of my lips because I feel like they are so big and look unflattering. But whatev. I love my full lips, I just don't know how to do that sexy pout. LOL, so don't laugh at me.
Here are my lips with MAC's Chestnut lip liner. I also used Milani's Cocomo.

Viloa. Squeeze It is ultra glossy and appears to be full of glitter but for an anti-glitter queen like myself, it isn't too bad.
Now for bigger pics to see the whole face. Which is make-up less and a mess, by the way. My skin is smooth but when I'm not battling pimples, I'm trying to get rid of the scarring previous pimples have left. This adult acne crap is crampin' my style, yo. But then again, I could be exaggerating…AGAIN!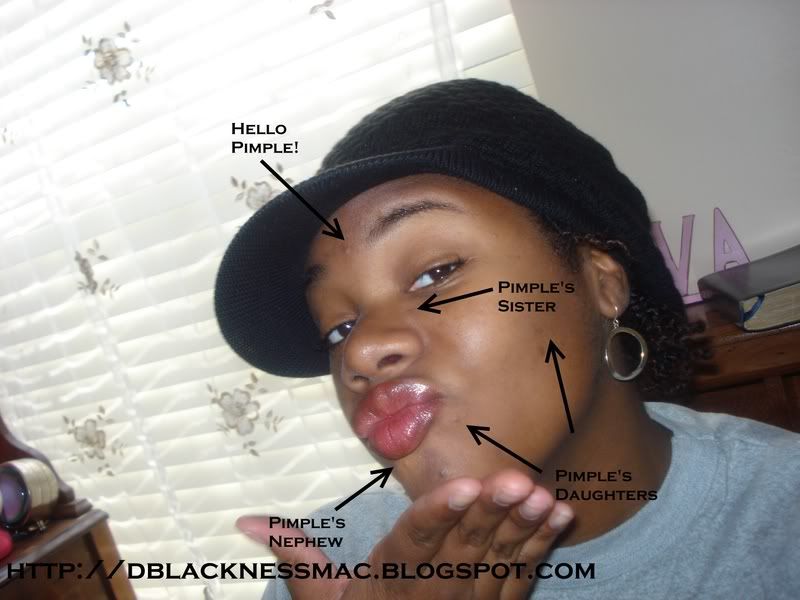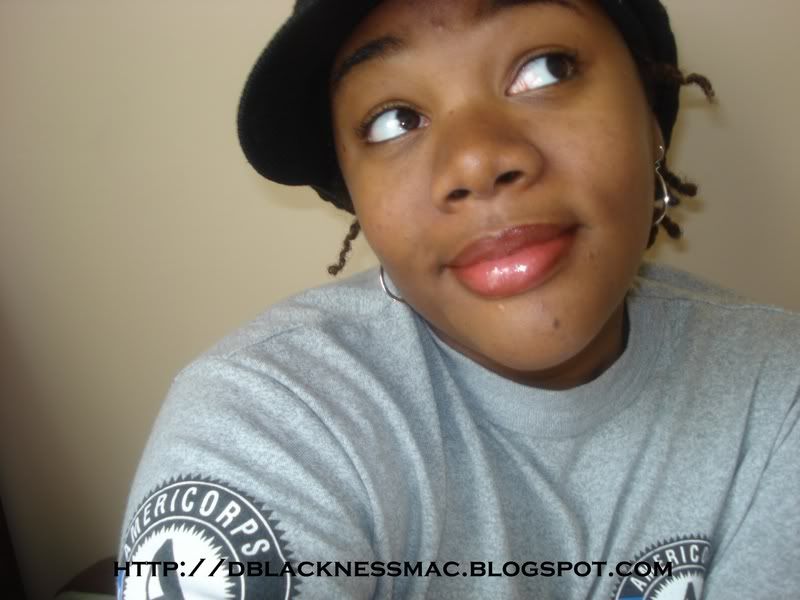 So there is Squeeze It. A color that I really like but I know a drugstore dupe like it exists. Any other Fafi colors that I should take a look at that are brown skinned friendly? Drop ya recs and help a newbie out.
Peace & have a fab weekend!