So I played around with Twinks eyeshadow and I love love love it! MAC Cosmetics defines Twinks as a "dirty plum with gold reflects" and it is simply fab. In fact….I'm diggin' my neutral/highlight collection.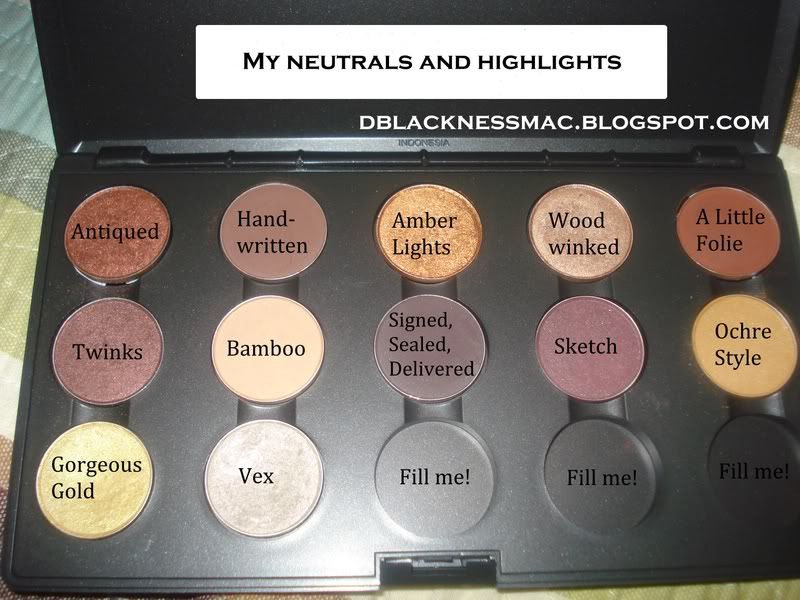 Anyone have any ideas? I can't, I just can't leave those empty spaces like that. Grr…
Okay, so I digress. Here's my FOTD with Twinks and New York Apple lipstick. I think that this lip color is a bit much for everyday but it is fun every now and then.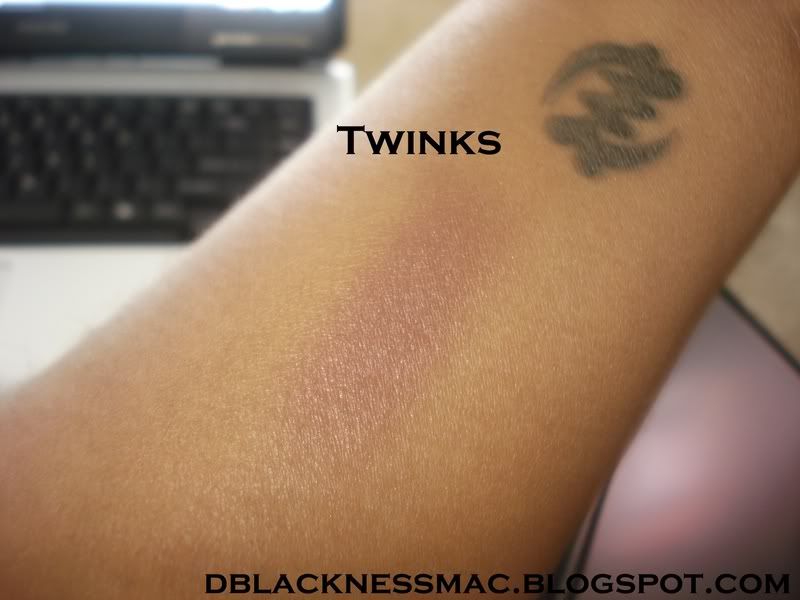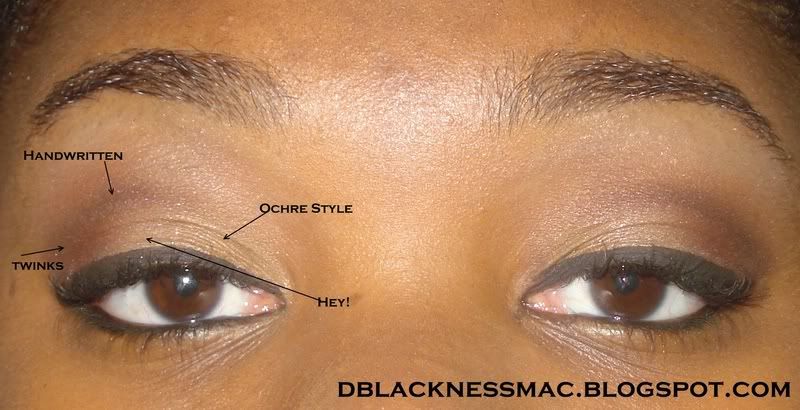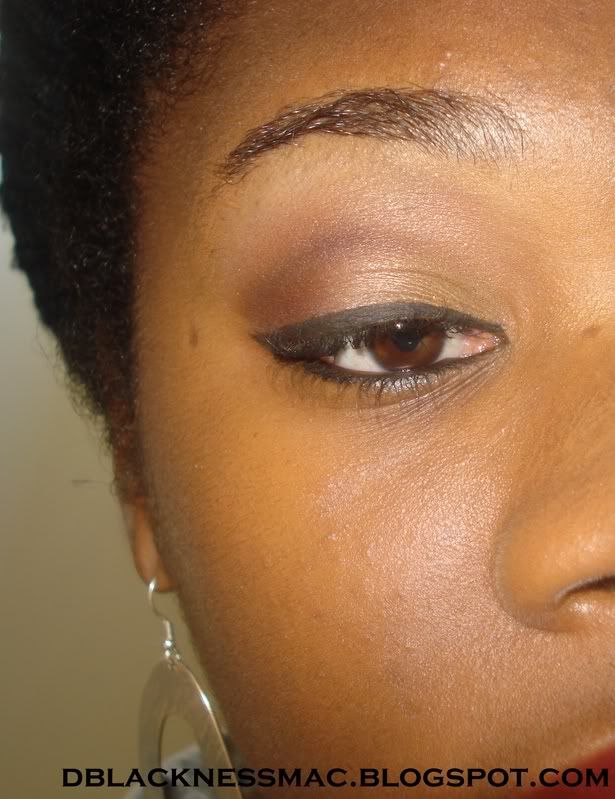 I really like Twinks. And as you can see….I can't let go of that Ochre Style either. That paired with Twinks is heaven. And of course, I always do Vanilla pigment as a highlight. And….I'm still trying my hardest to do flattering pictures of my lips, but I caaaaan't. It's such a struggle for me. LOL! Mannn….and I really need to keep working on my liner because the line is so thick. I'm wonderin' if I will ever master Fluidlines and the 266? Hmmmm…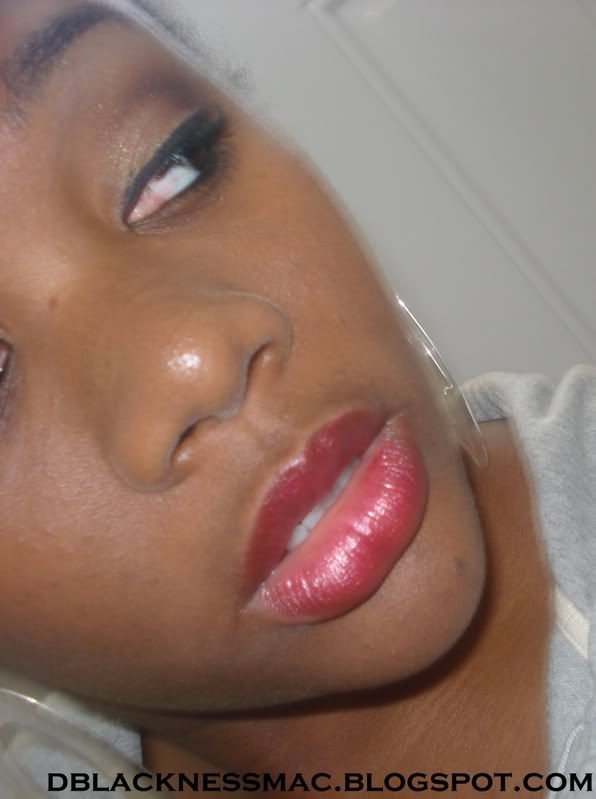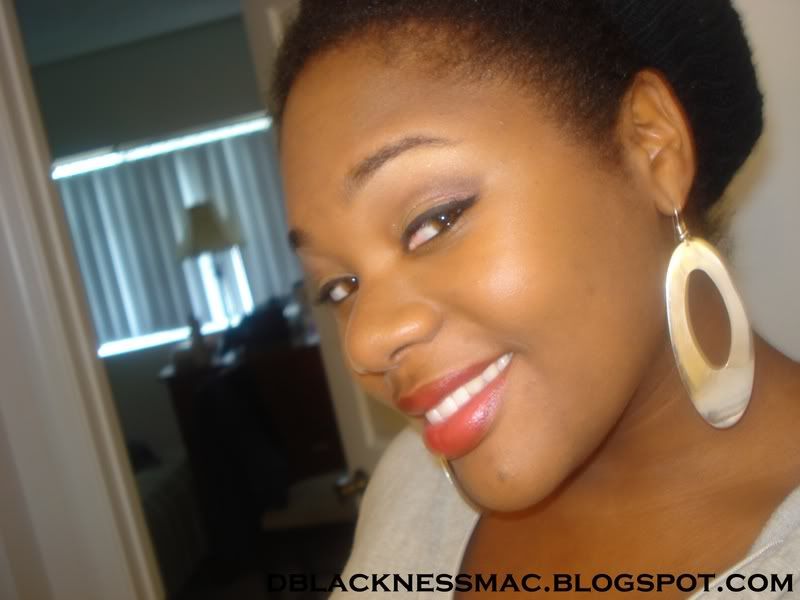 So that's that. Seriously…Twinks is a must have but I think I say that about a lot, uh? Ohhhh….and before, I forget, I think that I may do a lipstick post. I know a lot of you are saying that you can't get down with the lipsticks and I feel your sentiments. I didn't purchase my first lipstick until last year! I thought I was always going to be a lipgloss girl, but I am slowly gotten into lipsticks. Soooo, stay tuned for a Lipstick for Newbies post. I'll have swatches, techniques, alternatives and if there is something you want to see, please send me an email or comment!!
Peace and have a fab weekend!