Booooo to Mondays. I think it is embedded in our DNA to naturally despise Mondays. But this Monday, we (as in beauty bloggers) have something to look forward to! It's our 80's Challenge Post day!
I can't say this was the easiest look for me to come up with. The 80's isn't one of those eras that fascinate me and I remember very little about it. After all, I was only 4 in 1989. I couldn't find a look that fascinated me enough to want to replicate soooo my look has no real inspiration other than the bright and crazy colors of the 80's! And as usual….whenever I want a bright look, I pull out those pigments and wet my brush. Nothin' big but it was fun doing!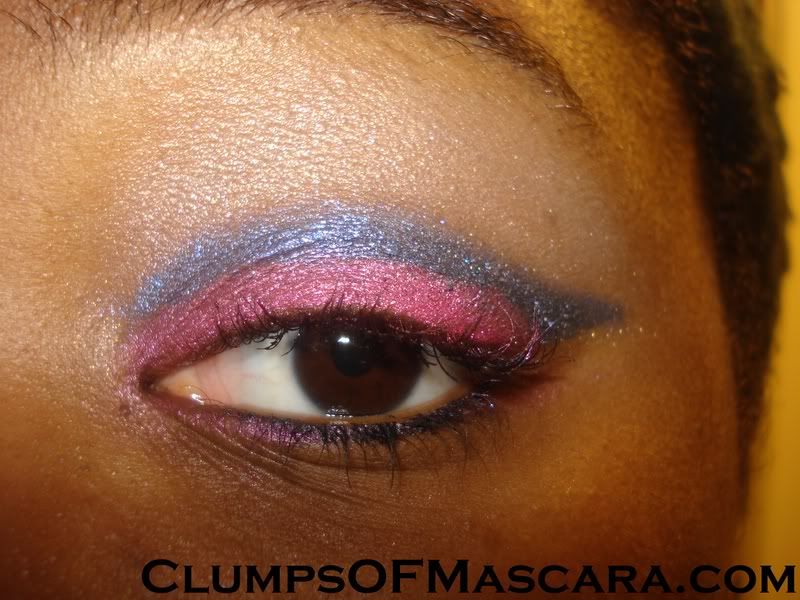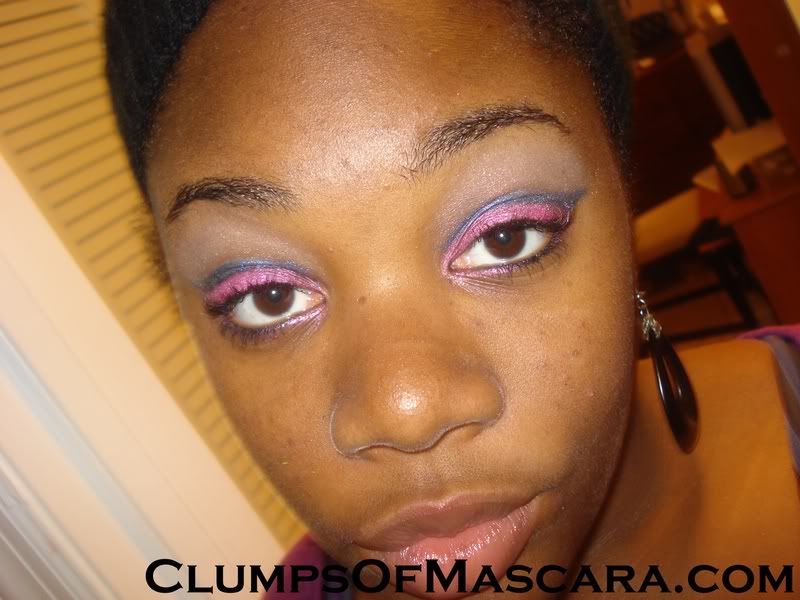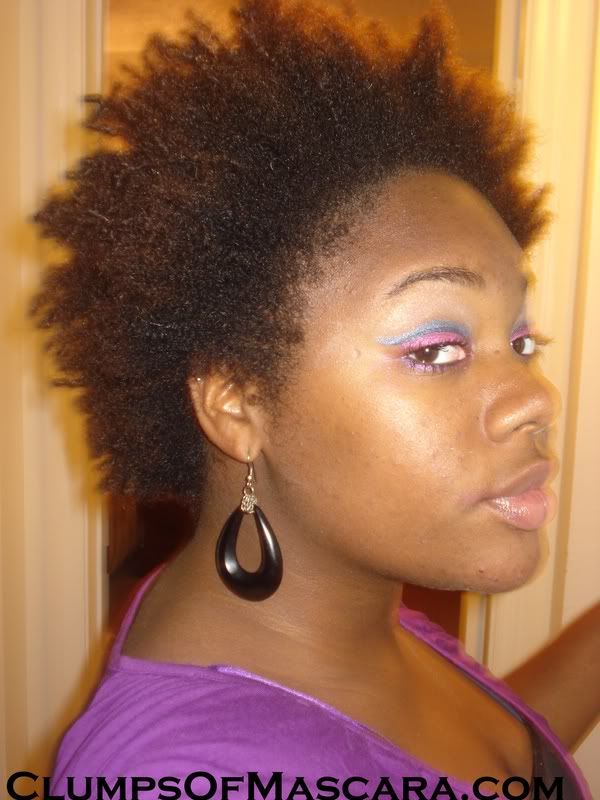 Are you peepin' the crazy funky hair?
I used:
FACE:
Nada
Eyes (all MAC unless otherwise noted):
Artifact paintpot
Delft paintpot
Fuschia pigment
Naval Blue pigment
Vanilla pigment
Clinque Eggplant Cream liner
L'Oreal Voluminous mascara
Lips:
MAC tinted moisturizer
Check out the looks that my other beauty bloggin' sisters have come up with. Are we fab or what?

Lakahna
Yummy411
Muse
Habitual Beauty
Lilan
Seymone
Baby Doll
Mrs. Lynne
Rocketqueen
Slvr Lips
Christina Divine
Vanessa
MissJaclynRose