Wow, this post is way overdue! My apologies…life is loca 'roun these parts, but alas, beauty must go on. Welcome to Clumps of Mascara's first installment of Allure's Hottest Beauty Trends. Let's start with Number 8!!!
To keep foundation form looking caked on, choose a light liquid foundation and use a brush instead of a puff.
I have only had a few experiences (and bad ones at that) with face make-up so I tend not to wear it on a regular. But when I do, I prefer to have matte skin instead of a "glowy" look. When I think of matte skin, I automatically think of mineral make-up and or tinted moisturizers. They are perfect for degreasing your skin and giving you a nice matte look. Unfortunately, I don't have any examples of me bustin' the matte look because my face is goin' through some thangs right now.
My skin is normally dry so this is easy for me to achieve. If your skin is relatively oily, try using blotting papers throughout the day. Follow this link to check out some of Sephora's anti-shine products to achieve that beautiful matte skin.
Product Alert: While strolling through Target's cosmetic lanes (a sport of mine) I spotted a product from Rimmel.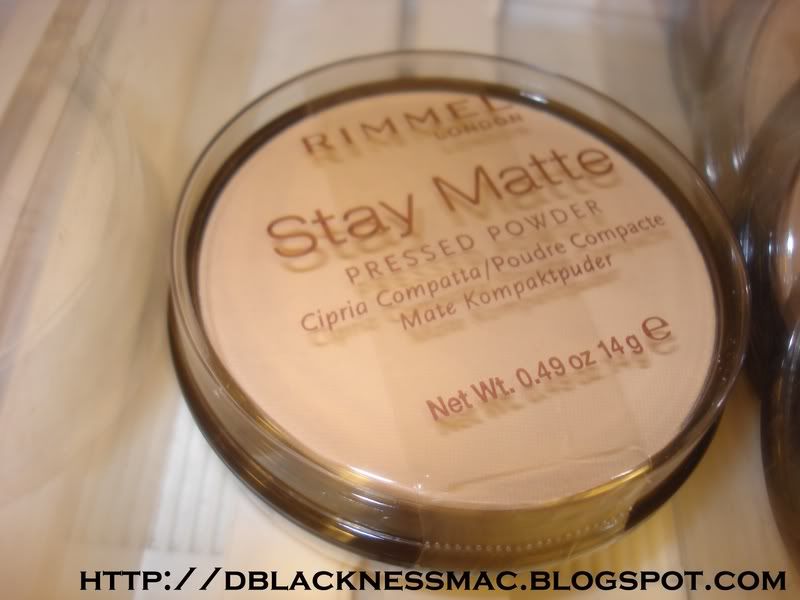 Haven't tried it out and I don't remember the pricing, but I think it's worth of try for those of you interested in the matte skin. If you have it and like it, let me know!
Coming in at Number 7 is…..

Bright yellow gold- or slightly bronzed is great for night looks. When tempered with brown, it looks fantastic!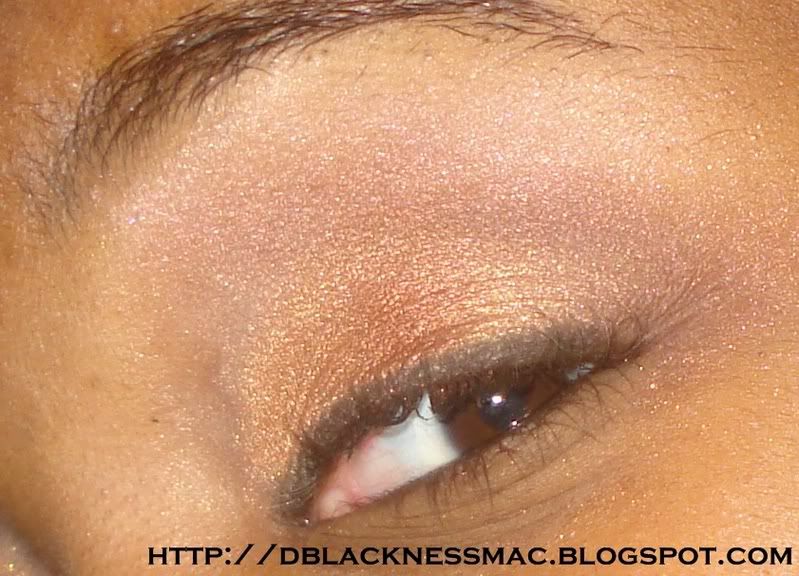 I used:
BASES: UDPP and Bamboom paint
LID: Amberlights
MIDDLE: Antique (applied with wet with Fix +)
Outer V and Crease: Twinks
Highlight: Vex
L'Oreal Telescopic
Revlon Colorstay Eyeliner
MAC Engraved Eyeliner
I applied this very lightly with not much intensity as I should have….not a big fan of gold eye shadow on my lids anymore but it was fun to revisit. Anyone have any FOTDs of gold shadows that they would like me to feature?
Stay tuned for the next 6 beauty trends.
Peace and chai tea!