Welcome to Clumps of Mascara's first installment of FOTD Friday! Aside for bringing some color to my traincase via the beautiful pink packaging, Heatherette has also inspired me to start playing around with pigments again. It has been quite awhile since I've even touched any kind of colorful eyeshadows or pigments. I had such a ball dappin' in Heatherette's Pink Pearl. What a beautiful and FUN pigment….here's what I used:
EYES (all MAC unless otherwise noted):
Base: Artifact Paint pot (applied with finger)
Pink Pearl pigment (applied with 242)
Carbon eyeshadow ( applied with 224 and 222)
Vanilla pigment (applied with 275)
Blacktrack Fluid line (applied with 266)
Styli Style eye liner
MAC Prep N Prime Mascara
Maybelline Great Lash mascara
FACE:
Olay Complete Moisture Lotion
Burt's Bees Herbal Blemish Stick
LIPS:
Lollipop Loving lipstick
Beaux Lustreglass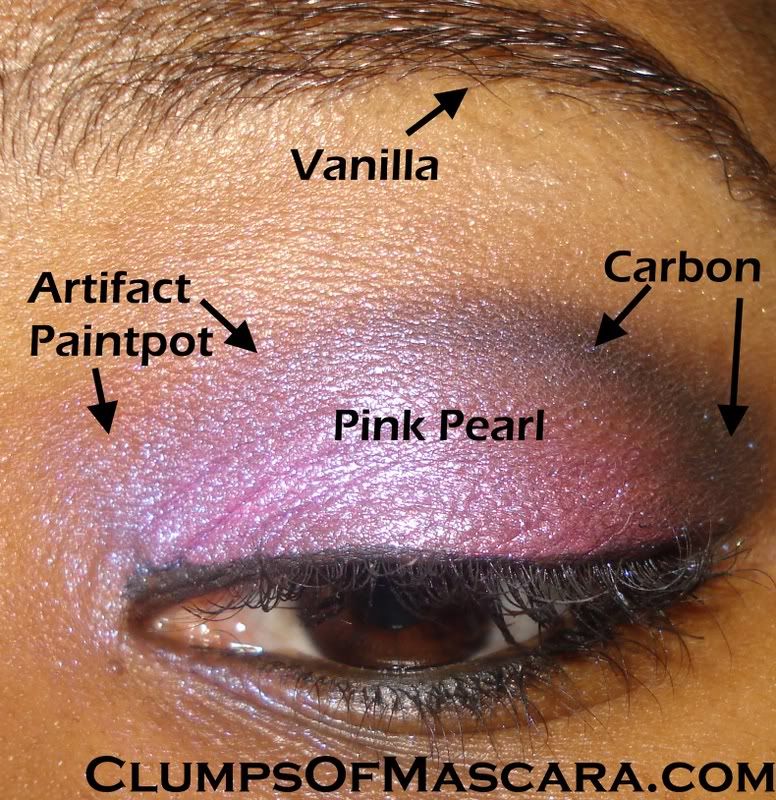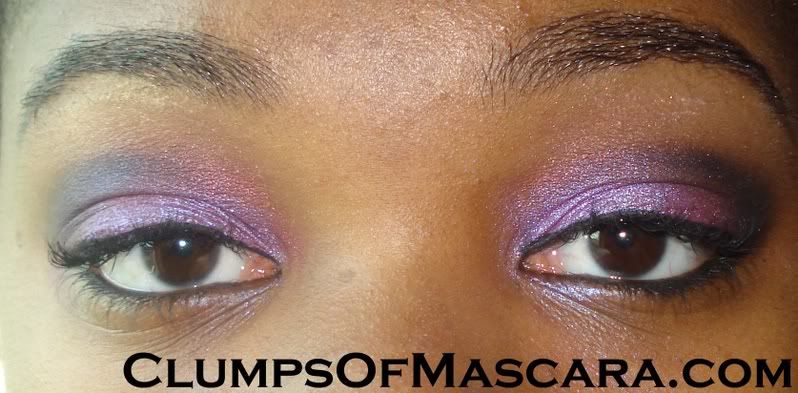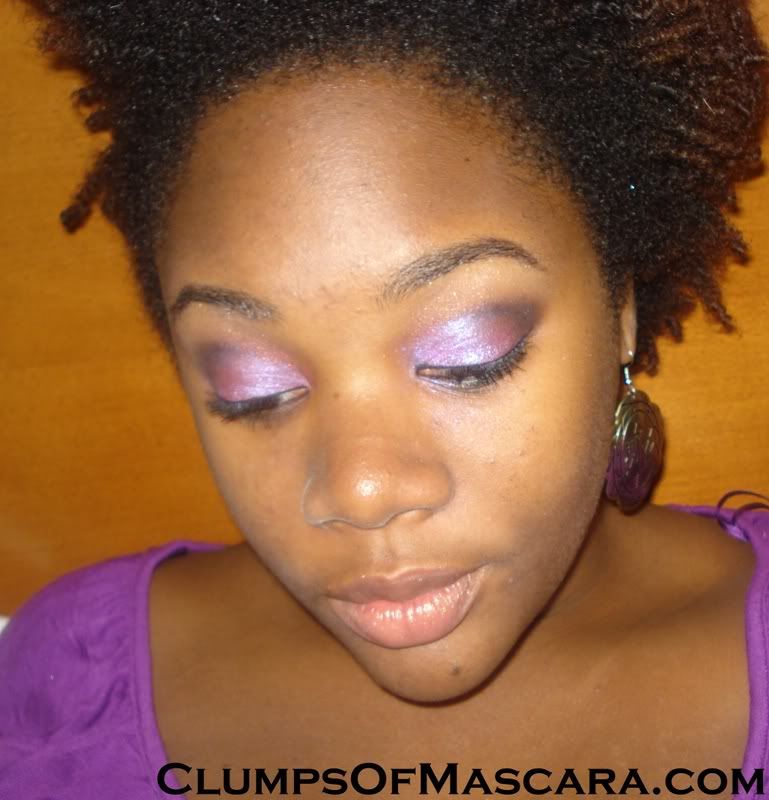 I'm lovin' how this looks. It is a bit loud for me. Which is funny because when I first got into make-up, I had no problem rockin' crazy colors. But now I am more into subtle and professional looks. But Pink Pearl pigment is definitely one that I am glad I added to the collection. If I had more time I would have played around with the middle of the lid adding Nocturnelle or some other pretty purple color. I absolutely adore purples!! But I love Fridays even more!
It's Friday, bayyyybeeeeee!!!