As promised….I've got the Lipstick for Newbies post! Everyone say, "Yaaaay!" *looks around*…ummm, okay. Clearly, I'm the only one hyped about it right now, so I digress….LOL!
I believed it was this post in which I claimed that I would focus less on eye make-up and more on lips. And since November, I have done that. I am going to showcase 6 lipsticks (from MAC Cosmetics). But before I do that, let me share with you my sentiments about lipsticks.
I got my first one when I was 14 years old. My girlfriends laughed at me so hard that I didn't purchase one again until last year. For some reason, there is a stigma with lipsticks and Black women, typically younger Black women. In the lip gloss era, I know 98% of my female friends wouldn't be caught dead in any lippy. Which is sad because I actually appreciate lipsticks more than I do lip glosses. Buuuut, like some of you I had that anti-lipstick attitude. "Nah uhhh…..only old people wear lipsticks." "They are too drying." "Glosses are better"….I dropped a ton of excuses. Here's why I love lipsticks so much more now.
I don't know why, but I feel so much more sophisticated when applying a lipstick. Iz feel like a woman!

They last longer. Especially when applied with a lip liner.


You can be creative. You can instantly change the colors of lipsticks. By switching up the colors of lip liners and glosses, you can create an array of color combinations. Now that's fab!

They are "true colors"….whereas glosses are typically opaque or full of shimmery stuffs. Sometimes I like a nice solid color.

You get better control with application when using a lip brush. With glosses, we tend to apply, blot and go. Lipsticks require a little more work but the outcome is almost always amazing.


So yeah…that's why I'm diggin' lippies more and more. Now yall know my blog is called Clumps of Mascara for a reason. On some of the pics, you'll see how sloppy I've applied the lipsticks. But that's because I was in a hurry and lightning was off. And because I like to keep it real with yall. My skills are far from perfect. OH…..and all of these colors are applied on top of MAC's Lip Conditioner (get it…now!). I didn't add liners or glosses because I wanted yall to see the true colors. Now let's bring up the first lipstick.
Allow me to introduce Ultra Madame.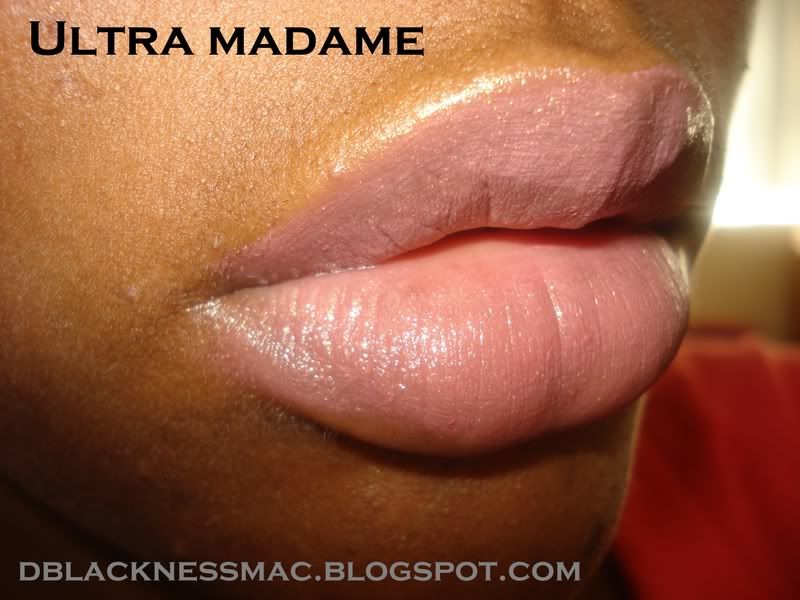 Can't exactly say what MAC describes this color as because it came in a holiday set from last year.I know it looks a bit frosty but when applied with Nightmoth lip liner, it is a fab spring color.
Next we have Viva Glam IV…one of my favorites!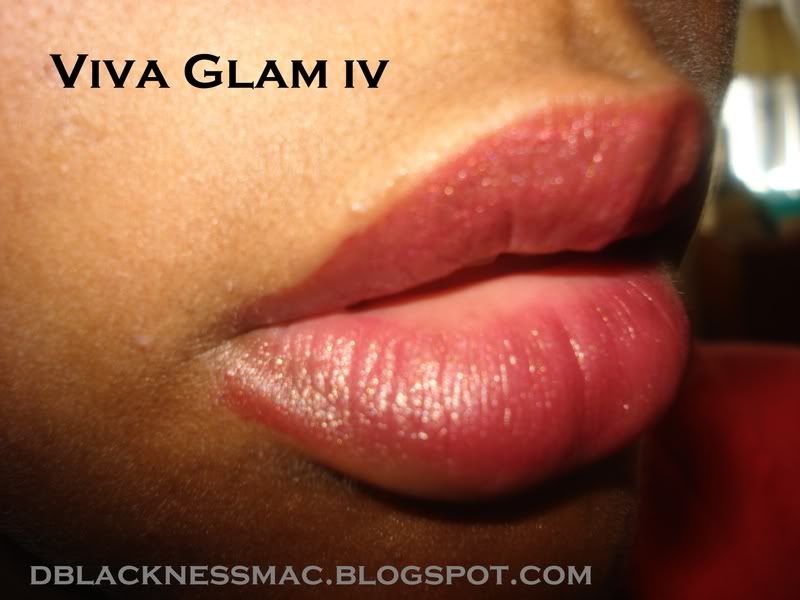 MAC describes this color as a mid-tone rose with subtle gold shimmer. This is one color that I could wear after day. It's perfect for work, ladies' night out or even when you want to look kinda cute when cleanin' the house.
Coming in at number 3 is…..surprise, surprise….3D!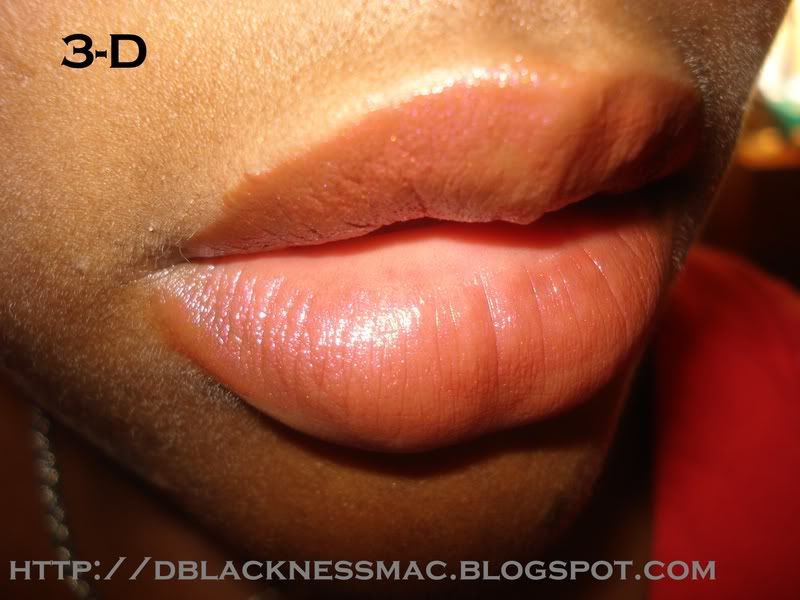 MAC describes this color as a soft peachy brown with violet opalescent shimmer. I think it's great subtle color. It doesn't even have to be paired with a liner or gloss.
My number 4 showcased color is New York Apple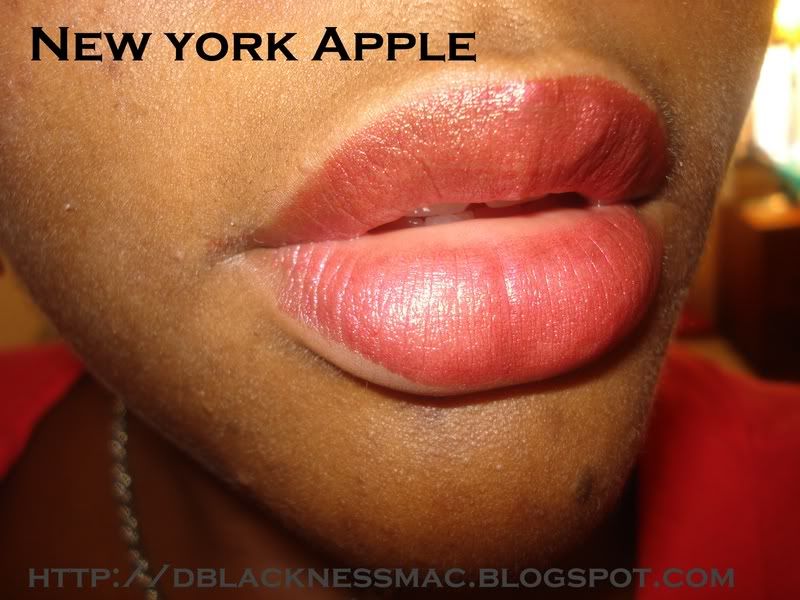 Well wellll welll….won't talk too much about this color because I just talked about it in the post or two below. Muah!
Second to last is Soft Lust.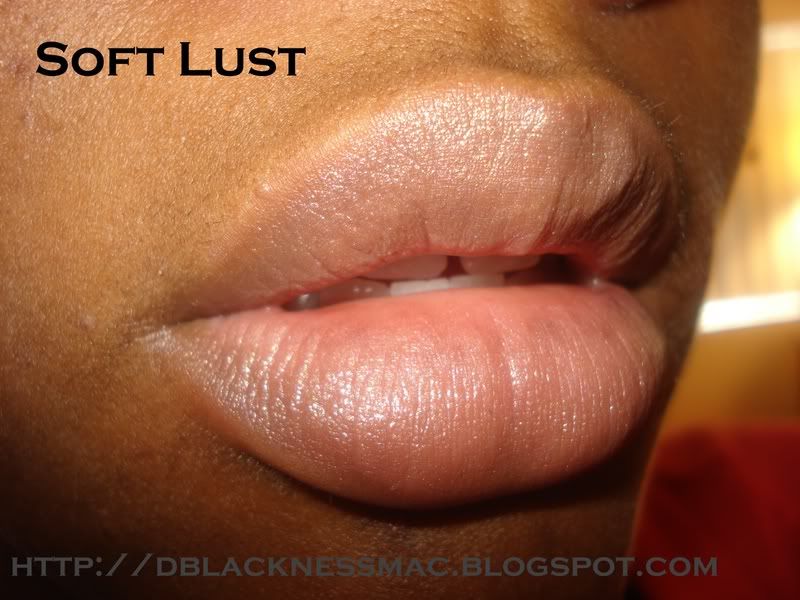 MAC describes this color as tan with White pearl.I don't wear this color a lot but I absolutely LOVE it. I know, I know….frosty, but when topped with a fab neutral gloss, it is absolutely beautiful. I love wearing this when I'm sportin' a bold eye.
And lastly–Rapturous!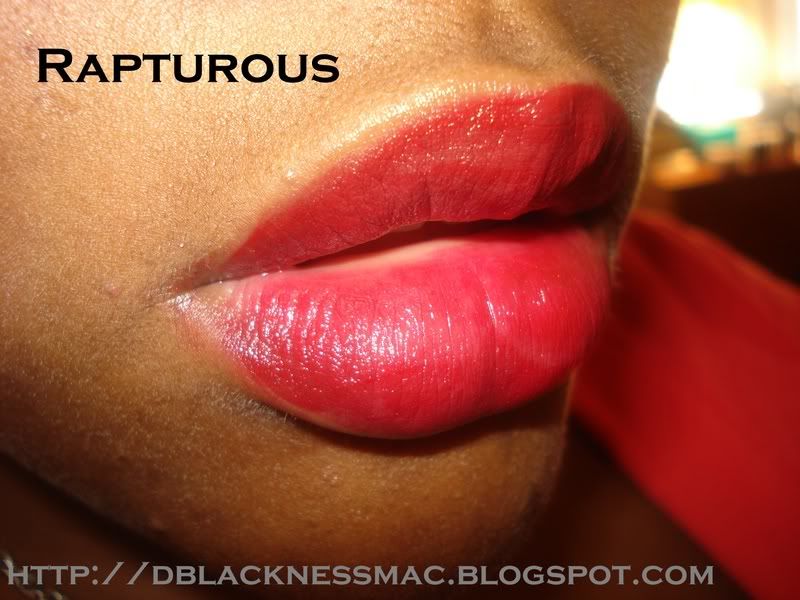 MAC defines this color a deep berry red. Black women: we can wear red lipsticks! I don't care how light or dark you are….you can rock it. I am sick of darker skinned people sayin' they can't wear red lips because of their skin color or the fullness of their lips. I don't wear red lips that often, but when I do, I feel like the sexiest thing 'roun dis piece.
Shooooo!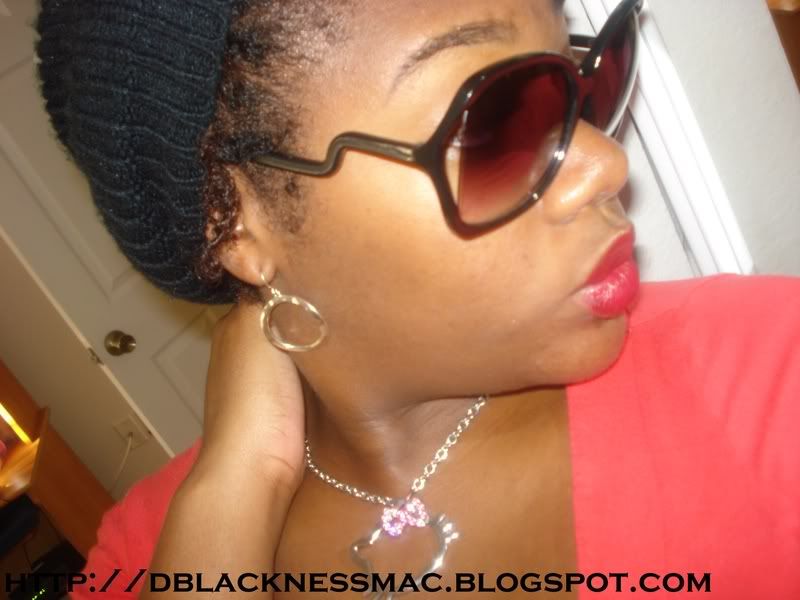 Seee….you can't tell me nothin'! That's the attitude, I think, we need to have when rockin' the red lips. Do yourself a favor and buy a red lippie if you don't have one. It'll liberate you, I promise.
Another fab element of lipsticks?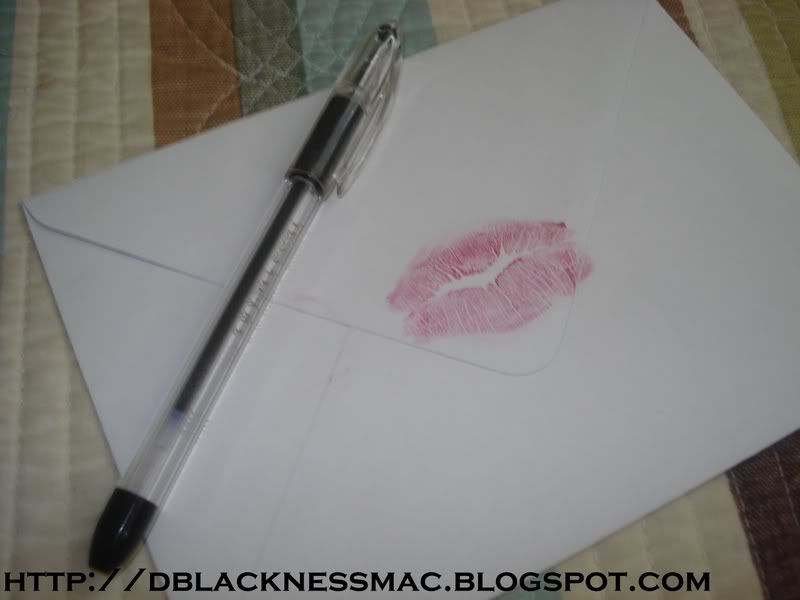 Sendin' your BF or hubby a love letter. How cute is that? I'm a cornball so if I had somebody I would so pull this.

Any recs of colors I should pull? Oh wait…..here's a swatches picture.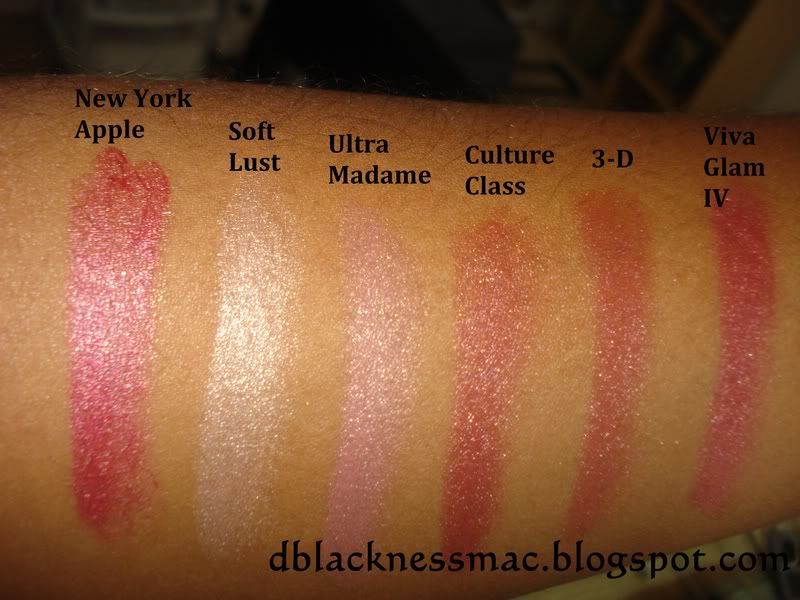 So what colors are you diggin'? And what don't you like? Are you big on lipsticks? Or not? Tell me….
Peace and muuuuuah!
[Picture Source: enviroblog.org]