Hi beauts.
Can you believe I only took 2 pictures while in New York?
Beautiful, uh? I think I've been enough times to not have to play "tourist" anymore. I've also been tagged by some of my blog sistas and I'm still working on those. Yall know I looove doing them! So much fun!
Today's post makes me sad but everything isn't so beautiful in the world of beauty. Adult acne, being one of them. This is something that I have been struggling with for about a year and I am super close to seeking dermatological help. I've tried everything from fasting, to dis-use of products, keeping my hands away from my face, drinking a ton of water, natural/herbal treatments, vitamins and my oh my….the list goes on. So I've purchased my first Acne Treatment skincare products by Murad.

Have any of you heard about this line? I asked one of the lovely ladies at Sephora about this and she raved on and on about it so I decided to give it a try. But in order to see how well it will work, I have to show you the BEFORE pictures.
Now yall know I like to keep it real with my readers. I'll show you a make-up less picture of me any day but I feel like I dead in these shots and with my face lookin' like this, I'm just….a bit insecure. But Clumps of Mascara is all about mistakes and whatnot, so here goes!

I get pimples like this popping up on my face at least every other day.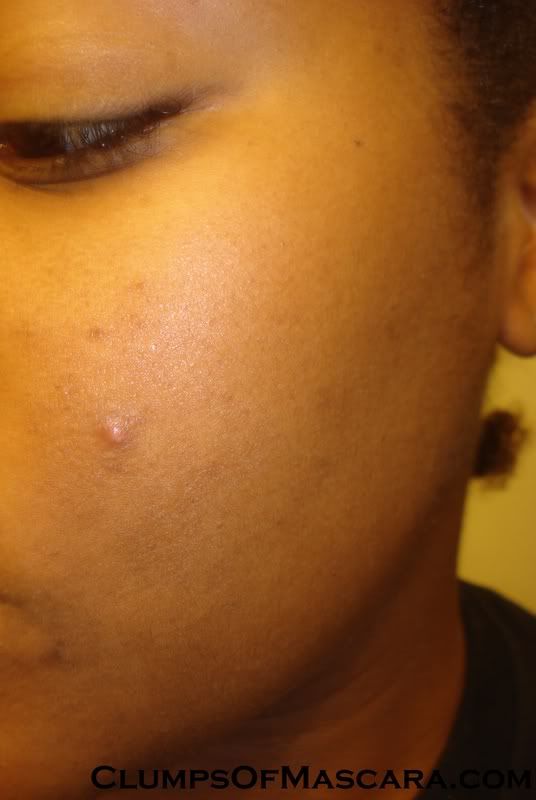 And clusters of little bumps forming close to the hairline.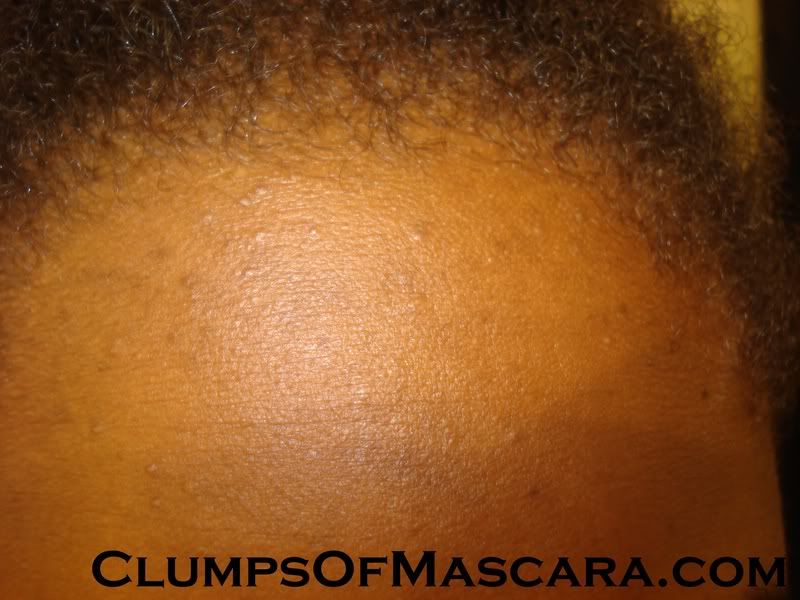 This is the worst….chin pimples! I finally got some of them to go away, but then they left ugly scars. Boo!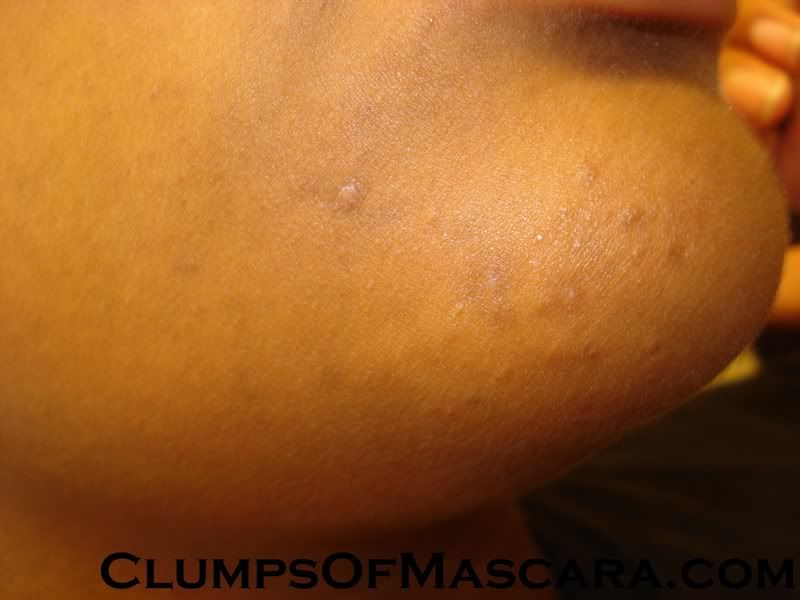 Daily pimples poppin' up on my cheeks…and scars are left behind.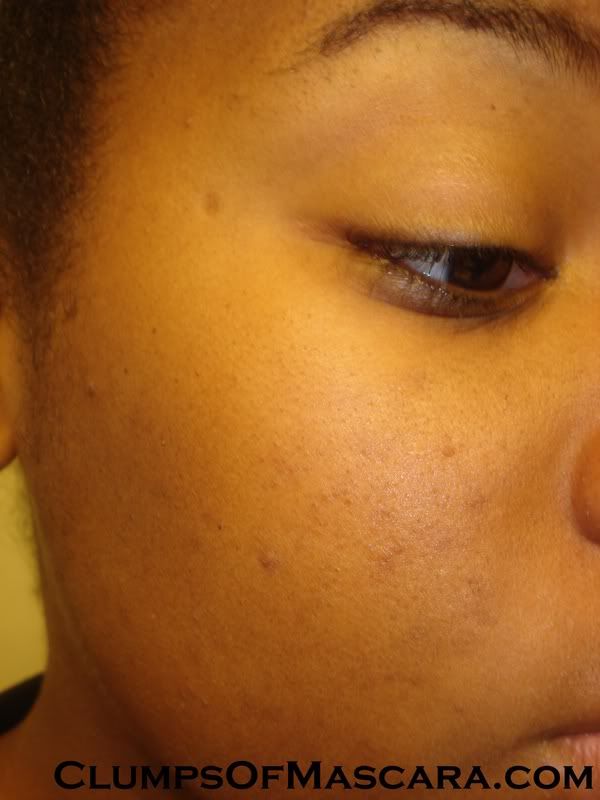 Okay this is a full "ain't washed my face yet" picture. And excuse the Color Purple braids. My skin is relatively smooth and soft but a pimply horror!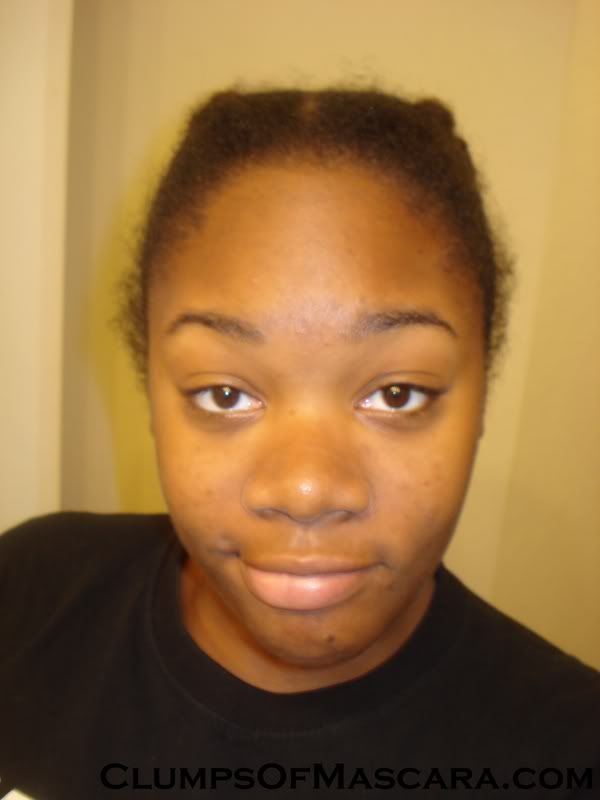 My Mom says my face isn't "that bad" but compared to how my skin used to look, it is. It is rather disheartening, actually. I am hopeful that these products will work. But if not, off to the derm, I go.
Any one else suffering from adult acne? Do you have any suggestions or recommendations for me? Let a sista know. I'll keep yall updated!!
Image source: http://www.murad.com/acne-products.html