Hi gorgeous people!
A few weeks my little sister was in a debutante ball. It was one of those affairs where each participant is asked to raise money for ads. The money is then given to the "winner" in form of a scholarship. Meanwhile, the high school aged girls are taught etiquette skills and how to conduct themselves as young Black women in today's society. Then they are introduced to family in friends at a big ceremony. It sounds like a good idea, but seeing what my Mother and sister went through, I'm not sure it was worth it. Plus, it's just too showy in my opinion.
Nonetheless, I supported my family like a good "ran away from home at 18" child does. I was also asked to do my sister and Mother's make-up. Which made me nervous. I still think my skills are only decent. I never deemed myself as a make-up artist and don't think I have the skills enough to go around applying make-up on others. Buuuut, I did the best I could and they both turned out beautifully.
Here's what I used on Courtney:
EYES:
UDPP
Artifact P/P
Pink Venus (from Fafi) e/s
Hepcat e/s
Sketch on crease
Vanilla pigment
Blacktrack fluidline
L'Oreal Voluminous mascara
Some glittery stuffs to make the highlight pop
….I let her do her own foundation and swiped MAC's Sweet as Cocoa blush on her cheeks.
She also did her own lips.
At first I was hesitate at the idea of her rockin' pink lids with a white wedding dress-ish piece, but it turned out beautifully!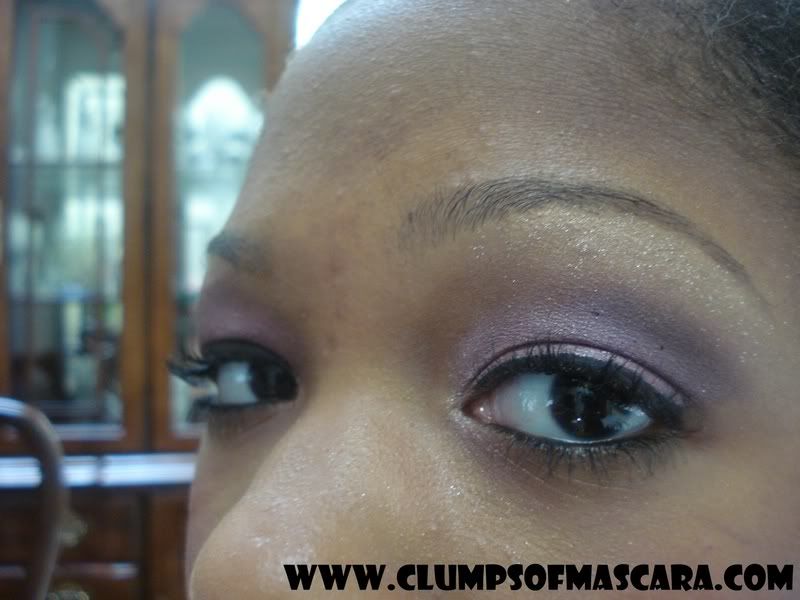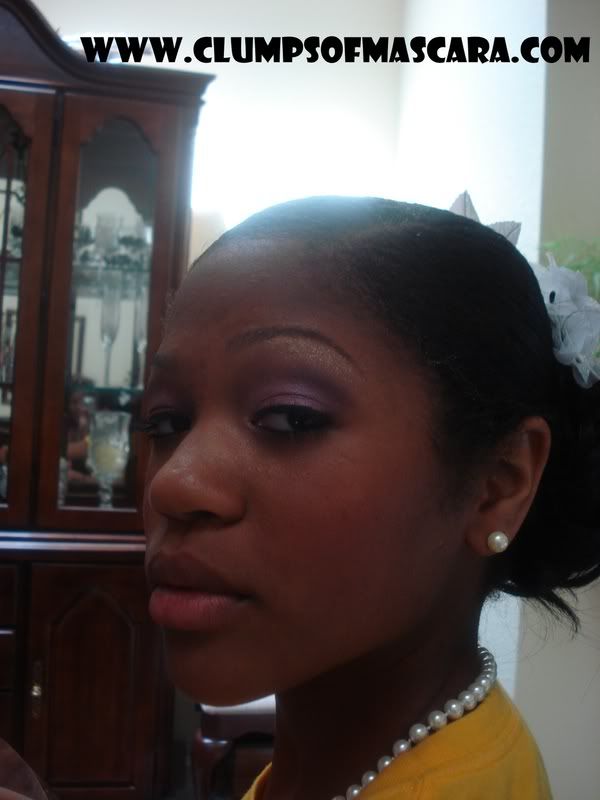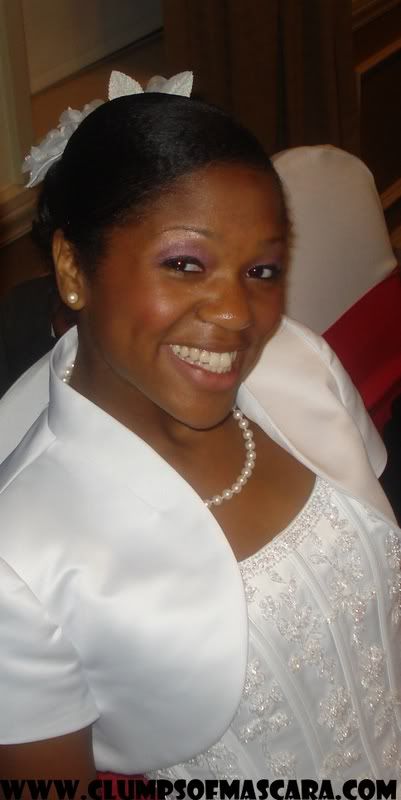 ….and then my Mother wanted me to do her eyes and I was like, "Oh Lord…" This woman had found a Maybelline trio of bright turquoise colors and was seriously wanting to rock that look with a turquoise dress. I did the best I could and was a little afraid at first but my Moms is so fine.

I seriously think I have the best lookin' 50-year old Momma anyyyyywhere. She is so beautiful!
As anyone else been approached with asking to do make-up? And I'm not talking about you cosmetic school students or those who have been in the make-up game for awhile. Any newbies experience anything like this? I can play around on my eyes all day but when asked to do a look for someone else, I always choke. My newbie nerves are always shot, yall!
Have a beautiful Sunday!