Welcome to Clumps of Mascara's first post from the Let it Clump series. Let It Clumps posts are where we stop talking about make-up to explore other areas of beauty and beyond. That's anything! Nails, hair, fashion, jacked up love lives..anything! Any suggestions? Let me know at Brittany@ClumpsOfMascara.com.

Today's post (and many posts in the near future since this is one of my newest obsessions) is about nails! I am obsessed with nail polishes. Not so much designs, but I absolutely adore beautiful nail colors and find that a lot of them compliment my skin tone. All Laquered Up, one of my favorite beauty blogs dedicated to all things nails, is one of my inspirations. I love wearing anything from neon green, orange, royal purple and black polishes on my nails and toes. Because I try to be a professional lady, I don't walk around with these colors ALL the time, but that doesn't stop me from buying them and at least sporting them on my toes.
Today's creation came out of nowhere. I stumbled across my white finger nail polish from when I tried to keep up my French manicures. But now I think that French manicures on the nails are so played out. Hence my reason for trying to step outside of the box on this one.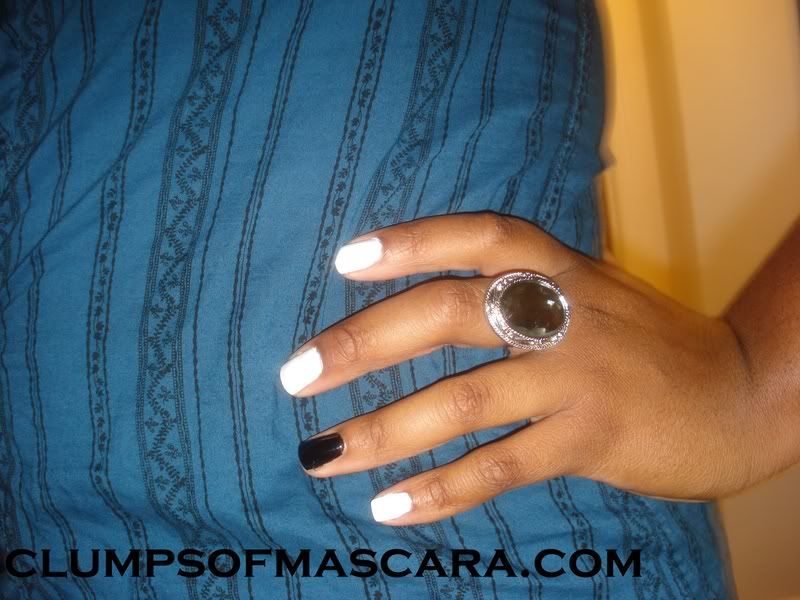 Crazy, uh? And with a look like this, you just have to top it off with a big piece of costume jewelry. It's madd fun!
And last weekend I had a getaway with the BFF and check out the colors on the tootsies.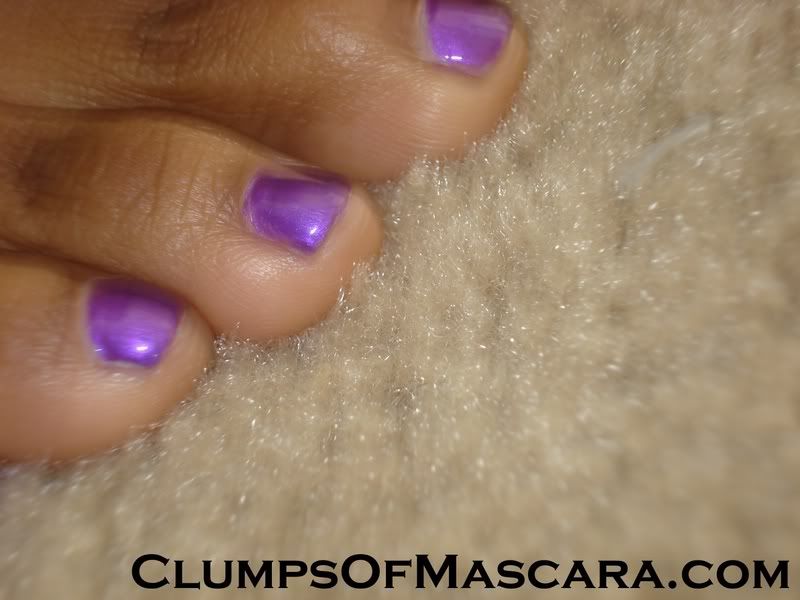 That's Coconut "somethin" from China Glaze and I loved it so much that I purchased it. Postin' pictures of my toes is the first and rather awkward. LOL!

What do you think? My mascara is still clumping but I'm lookin' fab in the finger/toenail department!
[Oh, and by the way….I'm headed to NYC tomorrow morning until Sunday so excuse the lack of posts. If you're in the NYC area…hit me up. Let's paaaarty! Have a fab weekend, everyone!]