I don't know 'bout yall, but I am a serious lip gloss, girl. I don't wear it as often as I used to (I'm trying to become a mature woman so I'm into lipsticks, ha!) but I still have some obsession with a good gloss. MAC's Dazzleglass never really intrigued me right away but being the MAC addict, that I am…I still had to check it out.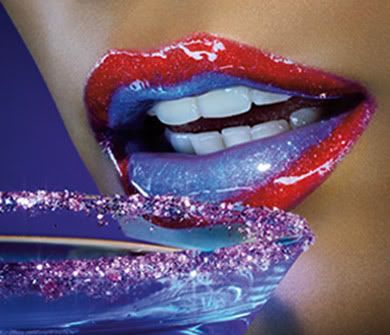 Dazzleglass…..I gotta give it props. At $16.50, MAC Cosmetics defines these babies as "High-shine + large particle quartz and opal crystal captured in a great new formula with light-reflecting, crystalline iridescence. Umm, so what does that mean in laymen (or women , ha!) terms? Just that it's a pretty shiny gloss. Is it tacky? Yeeep. Is it lightweight? Hmmm, not quite. Does it have a better staying power than Lipglass or Lustreglass? YES!!! I absolutely love how long this gloss stays on. Longer than the average gloss I've worked with.
Do I think it's necessary to haul more than one? No, but that may just me being cheap. In my eyes, a gloss is a gloss. $16.50 is already a stretch for ONE so I can't imagine hauling more than that. To prevent myself from even being tempted to purchase more than one, I picked the one Dazzlegass that caught my eye, swatched it, purchased it and walked away.
Let me introduce you to "Get Rich".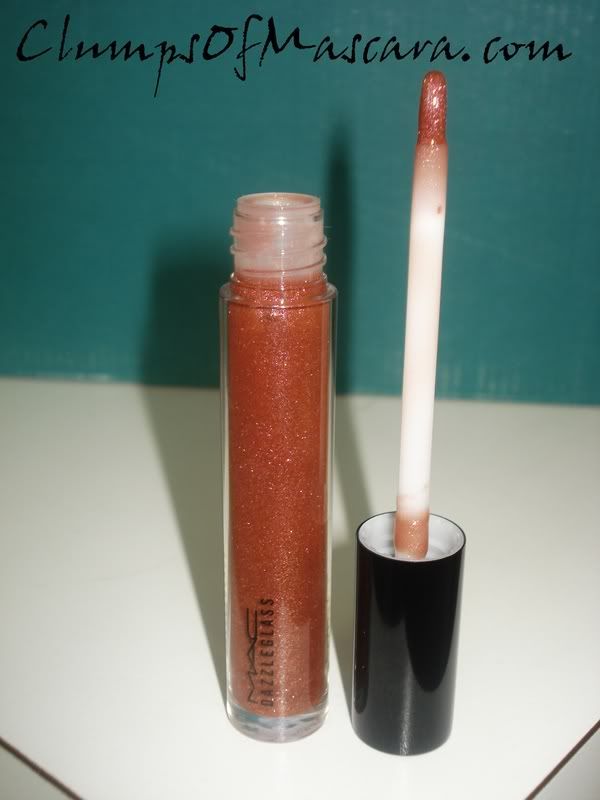 Pretty pretty, uh? This color almost reminds me of
Squeeze It
from the Fafi Collection, except a little more sheerer and glittery. Here's how it looks alone.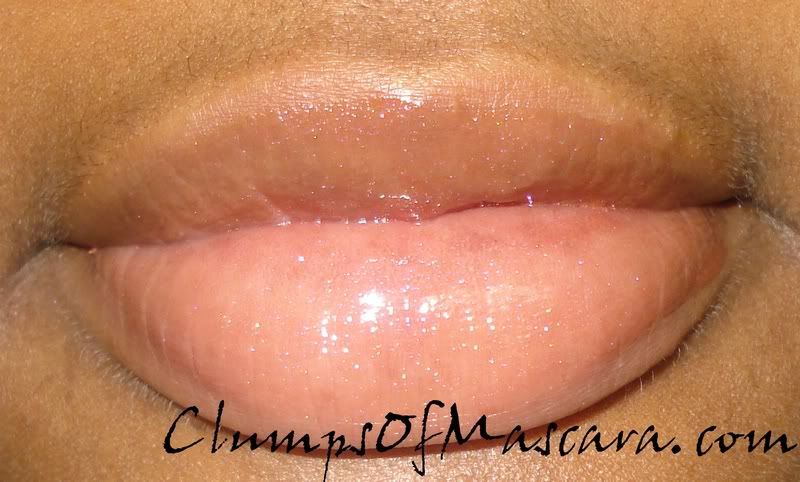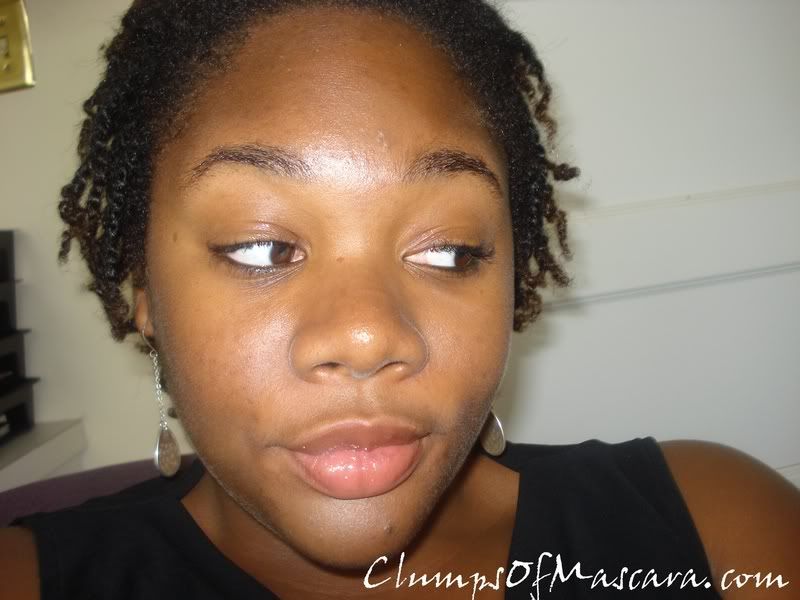 Just ehhh….like a really ole' gloss to me. I would still wear it by itself because of the staying power, but I wasn't too impressed.
So I decided to pair it with a lipstick. Here is MAC's 3D lipstick worn alone.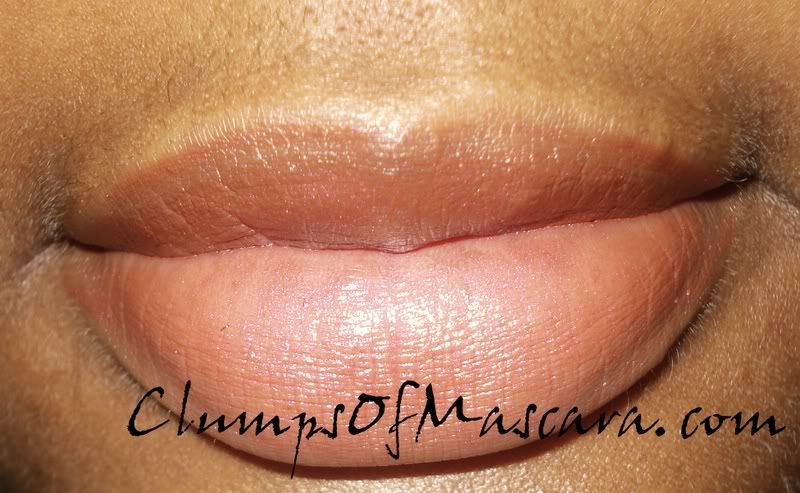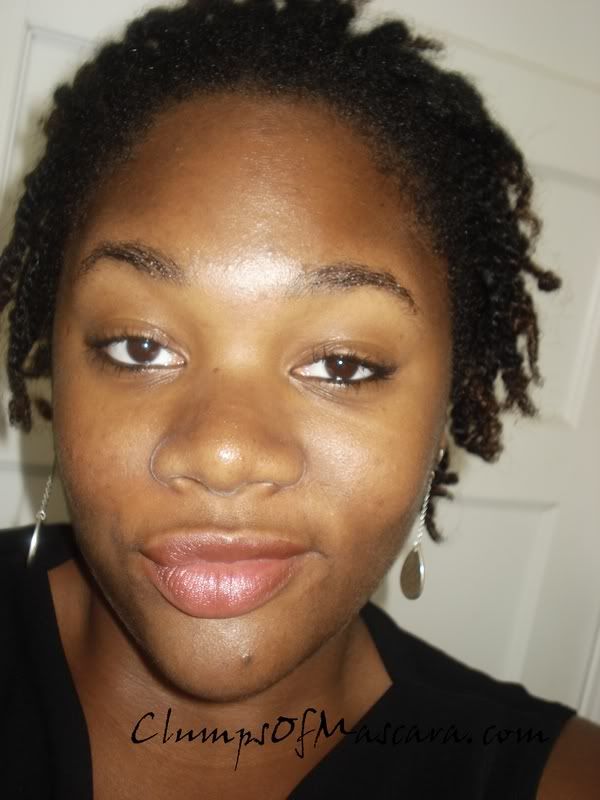 I'm tellin' you…I love me some 3D. I could wear this color everyday. It's perfect. Topping Get Rich over this gives it a nice little POP that I'm thinkin' I could incorporate everytime I wear 3D. Check it…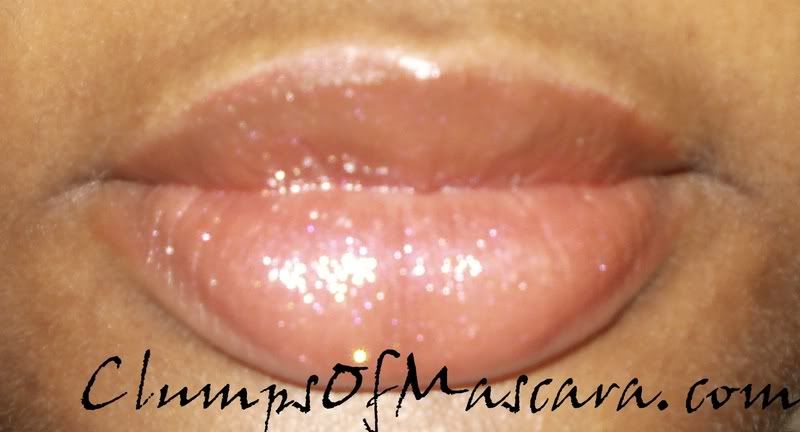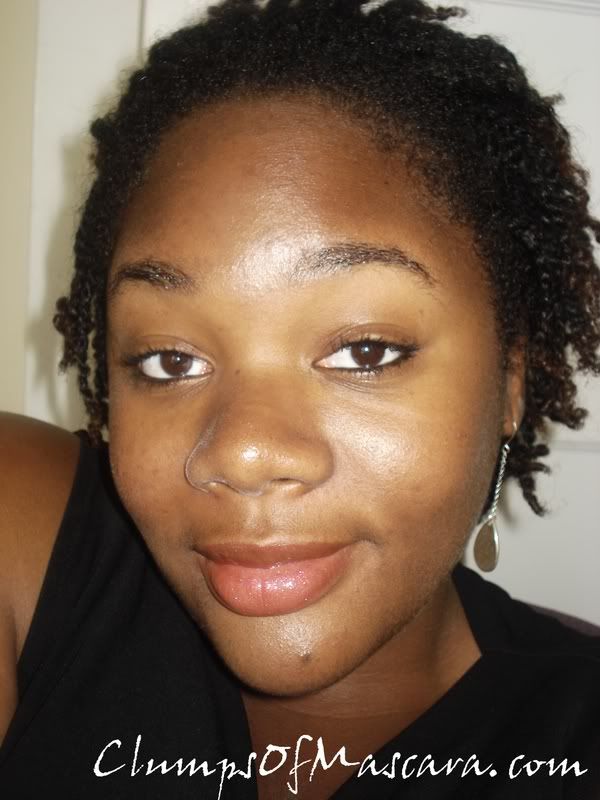 I can dig it. Not super impressed but again, the staying power of these babies are really what turn me on. What are your thoughts on Dazzleglass? Pass or a must have?
Let a sista know!