Aaaand, here we go! Another "tag" session. Love these! And with them come random pictures. Yall know how silly I am, so brace yourself. First off….I want to send some love to my fellow beauty bloggers.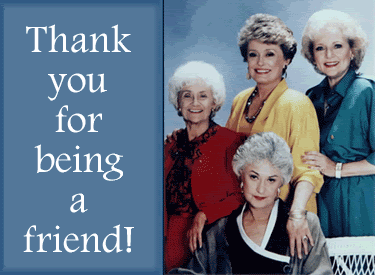 Love love love yall! Here are my top quirky 'but they make me me' tidbits..

1) I love to people watch. And not just "watch people walk by". I seriously look at their facial expressions/movements, listen to them and begin developing story lines about them. I've been doing these since I was a little girl and have even developed short stories inspired by strangers. That's kinda Lifetime movie stalker-ish, uh?
2) I have a problem asking for anything. Seriously….and I've been this way for as long as I can remember. I've gone hungry because I have been too proud to ask for a piece of bread. I've slept in my car because I hate invading peoples' spaces. I know….is that not crazy or what?
3) I'm superwoman. I'm serious….I can lift a ton of bags, carry things up and down stairs and have this crazy strength. It's strange but hella useful when living in a 2nd-floor apartment and having to carry 7 bags of groceries in the rain.

4) I pretend to like weaves when in reality I loathe them tremendously. And on anyone. Braid extensions are one thing but weave ponytails, lace fronts, tracks, etc….ugghhh, it's a mess and always so obviously fake to me. I just think everyone needs to wear their own hair…..you know, if they can.
5) When I was younger, I used to have my own talk show. I had a little jingle and would literally talk to myself on an entire 60 minute cassette. Sometimes I would have a featured guest (my babysitter or friend) and would even do my own commercials. A mess.
Told yall…I'm a straaange person. But most neo-hippies are.
Check me out on my first time on a city bus in Philly…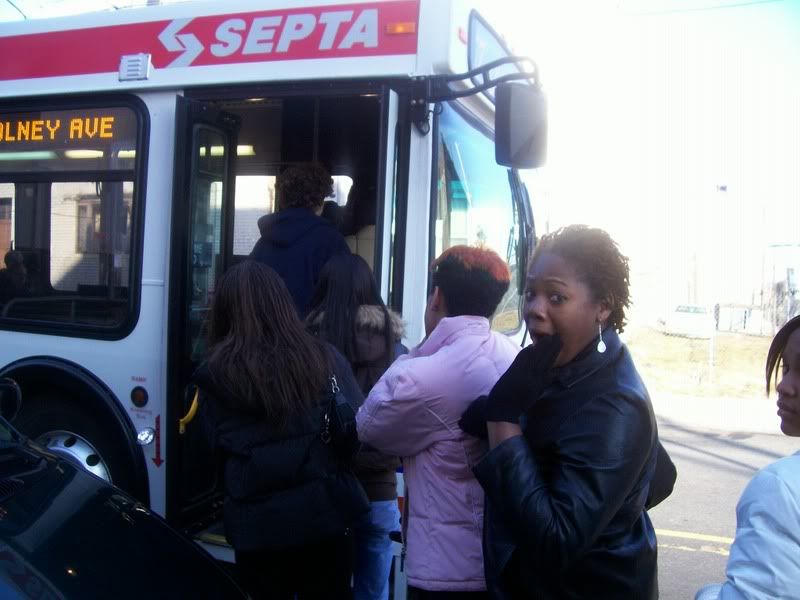 That experienced me braced me for takin' the Metro in LA. Boyyyyy, you can take the girl out of the 'burbs, but…
And more recent…

Why does my Little (I'm in BigBrothers, BigSisters) ALWAYS take the best pictures of my figure? Had I had anyone take this I would have looked like a hippo. Love it!
But we digress to another tagged thingie:
Things I'm passionate about:
-Self-development/realization/growth
-Helping as many people as I can in any way that I can
-Reading/writing
-Jesus Christ….hallelujah Amen
-Being a Black woman. I think it is the greatest honor
Things I'd like to do before I die:
-Travel back to the Motherland. I just HAVE to get there.
-Have some babies. But not tomorrow, chile..my nerves are bad.
-Have saved and bettered many lives.
-I guess get married (why is this AFTER havin' babies? LOL).
-Have left a legacy.
Things I say often:
-"Chile please…."
-"Whatcho thank this is?" [EBONICS is a language, yall. LOL!]
-"Whatev"
-"Pleeeease."
Books I've read recently:
-"Kindred" Octavia Butler –intense!
-"Shopaholic & Baby"–Sophie Kinsella (love her!!)
-Currently reading: "Fledgling" Octavia Butler
Songs I could listen to over and over (yall know I'm old, right?):
-"Love's Holiday" Earth, Wind & Fire
-"Love Ballad" LTD
-"Ribbon in the Sky" Stevie Wonder
-"Sara Smiles" After 7
-"Be Blessed" Yolanda Adams
Traits I'm attracted to in my friends (in no particular order):
-Silliness
-Selflessness
-Realism and consciousness
-I love when people can be themselves without care!

And I leave you with this quote:
"Within the darkness lies the light"

Don't ask me WTF that means because I made it up myself.
HAHAHAHA!