Hi gorgeous folx!
I got an email from a lovely reader saying that I don't do many FOTDs anymore and haven't done a bold look in a very long time. Haven't really dove in that FOTD Friday series much, uh?
Yeeep, she's right. I actually don't dab into make-up that much these days. I know, I know, tragedy…but I'm not really down to wearin' a ton of stuff. But she inspired me to do a blue/green look. So I pulled out some bright make-up and sat down to watch my show.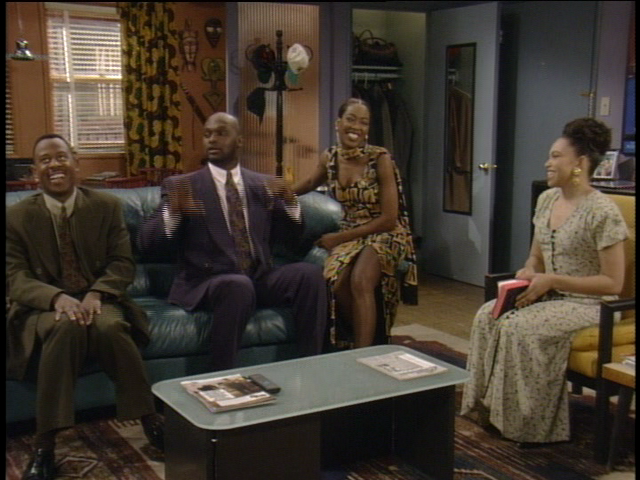 Hands down my favorite show ever. Got all 4 seasons on DVD and would rather watch this every day than the stuff on regular cable. Anywho….got to gigglin' with Martin and came up with this craziness.

I purposely didn't blend the colors together. I wanted each one to be stark and be bold on its own. If that really makes any sense.

I even did a Tina Turner hair look. HA!
Yes yall….I am a mess.
Here's what I used:
FACE:
Not a thing
EYES (colors):
Bamboo Paint
Yellow Sunshine e/s
Wondergrass e/s
Eyepopping e/s
Submarine e/s
Thunder e/s
Lips:
Some really pretty Holiday Lustreglass.
….nothin' to brag about but I can dig it. It was fun to play around in eye make-up again. Happy Friiiiiiday!