It's Tuesday, family!
A friend of mine goes, "Why do you often call readers 'family' on your blog?".
"Because they are!" I reply.
Yall have been there with me through it all. The dramatic brow incident. Me cutting off all of my hair (again). My baby steps in lipsticks. Clumps of Mascara readers/subscribers/fellow blog sistas are the best. And I plan on showing you kids just how much I love yall through giveaways and features that YOU have requested. 2009 will bring great things. Just you wait!
I got a little caught up with packing for my trip home for the holidays and was unable to put up the post that I REALLY wanted to put up so instead I thought I'd do some "Blast from the past" posts.
Politically Pretty—ahh yes the challenge that Kia from Yummy411 and I colloborated in. And who says you can't mix beauty and politics?
Purple on the cheeks—now exactly what I was thinking? Can yall believe this? Who remembers this craziness here? LOL!
MAC's Bing—Remember the super dark lippie? This was back when I had the nose ring and longer hair. Ahh….the memories.
Hair Hair Hair Hair–Wow! Look at the changes my hair went through. I can't look at that big fro picture too hard. I almost miss it!
And who was reading ClumpsOfMascara.com back when I
was a AmeriCorps volunteer in Los Angeles living in a convent?

I so miss those days.
Random ClumpsOfMascara.com tidbits:
1. I didn't know of any beauty blogs prior to starting Clumps of Mascara.
2. The blog was initially a goal called "Perfect make-up designing" at 43Things.com
3. Clumps of Mascara means "beautiful imperfection".
4. I did my first post in my university's library when I was supposed to be studying for an exam.
5. My closest friends didn't know about Clumps of Mascara until it became a dot-com site.
6. Clumps of Mascara is nicknamed Clumps and CoM.com.
Whether you are a Clumps of Mascara veteran or a newbie, I love you to pieces! Do you have any Clumps memories? When did you first start reading the blog? OMG, who remembers me awful pale pink layout? Yikes!
Stay beautiful,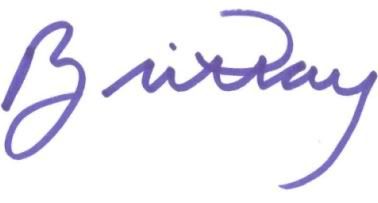 P.S.
Check in later. The winners for the Chapstick True Shimmer giveaway will be announced!
Waited until the last minute? Free Overnight Shipping at Origins.com! Just Order by Dec. 23, 1:00 PM EST and enter Offer Code Free1Dayls.