Happy Monday, beautiful people!! I hope that you all had wonderful weekends. I managed to brave the last minute holiday shoppers and spend some time at Border's Bookstore getting some much needed ClumpsOfMascara.com work done. I always get the best work done in a bookstore. I am a little late on reviewing this mascara being that I got several requests a few weeks ago. I have created a nice little "mascaras to review" spreadsheet that should aid in prompt review of the most requested mascaras. Thank you all for being so patient with me. Bring on the Stiletto!
Price: 5 out of 5 (a little less than $7 from Wal-Mart)
Packaging (Brush Wand): 5 out of 5
Overall: 5 out of 5
What it claims: " Ultimate Length Mascara…seductive length, shiny patent finish, strengths and conditions" (per the packaging)–update your website, Maybelline!
The truth: Yes ladies and gentleman, your eyes do not deceive you…this is indeed a 5! Granted I have always been a Maybelline mascara fan but this baby here actually DOES what it says it's going to do.

What I loved about it: Okay, we can all agree on the fabulousness that is the packaging of this mascara. So slick and classy. It is definitely a step up from neon yellows and greens that Maybelline is known to come out with. I do have other loves about this mascaras but the packaging is my #1!
What I didn't like: What's not to like? The packaging is hot and the lengthening is up to par. No complaints here!
Overall: Yes, I am a little late reviewing this baby. Don't hate me. I really had a hard time finding it…rumor has it that this mascara isn't out everywhere and that Maybelline is really just "testing" it. Don't ask me what that means. My sources aren't TOO sure about this so don't go around saying, "Brit said…". LOL! I love this mascara and think that it is AMAZING as far as lengthening mascaras go. I mean….amazing. The wand (which I forgot to take a picture of..sorry!) is my ideal wand in that it is defined enough to get EVERY lash and it is small enough to give you good control. YES!
I personally think that all mascaras need to have smaller wands..they are just easier for application. Those big chunky wands (ahem…Maybelline Colossal) are hell for the clumsy folx of the world i.e. myself.
I didn't experience any clumps, flaking or smudging with the Stiletto. I am highly impressed with this mascara. Like….a lot. I am now putting it on the HG Lengthening mascara list. That says a lot!
Would I recommend it?: No, I demand it! If you need a little length in your lashes….get this now!
Have you tried you tried this mascara yet? Looking forward to trying it? Not so much? Hated it? Think I'm exaggerating? Tell me, yo!
You have a few more hours to enter last week's giveaway. Don't miss out.
Details HERE!
Stay pretty, mijas!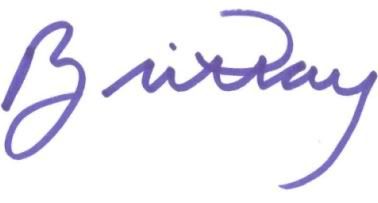 Get an EXTRA 15% off regularly priced items and Take 20%-60% off Markdown and Clearance items at macys.com! Enter promo code SAVEMORE at checkout. Offer Valid 21-Dec-2008 through 22-Dec-2008.