Greetings gorgeous people!
If there is one thing I love….it's innovative beauty. New ideas, concepts, technologically beauty operated stuffs and ultra cool packing. It excites me and shows that as the world progresses…so does the world of beauty!
L'Oreal HiP's Color Presso thingies are like….so…totally cool!
I mean, look at it.
That's Sally Hansen's Night Lily on the nails, by the way
That's a sexy lip gloss, uh? I purchased (782) Ritzy Color Presso from Wal-greens for $12.99. Now normally I wouldn't purchase L'Oreal HiP regular price because drugstores usually have Buy 1, Get 1 sales but I just had to share this with my family….that would be yall.
ALERT: L'Oreal is on sale at CVS: Buy 1, Get 1 Free!! Check the ad here.
Per L'Oreal's website:
"Grab Hold of Endless Color Combinations
Press one side for a single shade
Press two sides to mix and blend hundreds more
Press to Express"
Well, I don't know about "hundreds" but I see what you're gettin' at, Lo HiP. This is such a cool product. The packaging is just so much fun. And look how funny it looks when you squeeze both tubes.
Ha! That just tickles me.
And you can even wear it as an accessory!
Okay, I'm kidding about that last bit but it's one product that has endless uses. It is a little on the pricey side being a few dollars short of some higher end brands.
What I DON'T like about this product is that the gloss factor doesn't last as long as I would like for it to. I've encountered this with many Lo HiP lip products. Granted this is better than most but it still is almost non-existent after an hour or so. Boo to that.
Check out my video review (warning: I'm a mess)
Actually, L'Oreal HiP has a ton of goodies in store for us. Look what I caught on Crackberry:
Ah haaaa….

I think I'll wait for BOGO before I purchase any thing else.
What do you think? Have you tried this? Want to? Not interested?
Don't act like you're too cute to be shoppin' in the drugstore, girl!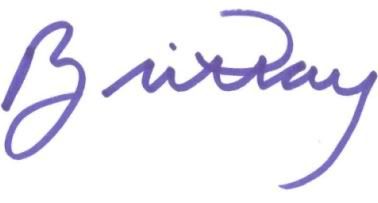 on