Happy Monday, beautiful people. I'm back!!
No more "scheduled posts". I am soooo happy to be back home and glad that I was able to not only head up to D.C. for the Presidential Inauguration, but I also got to spend some time with some of my favorite beauty bloggin' babes…also known as The Pretty Committee.

Do you see me in the back being all "extra". Wow. Ohmigoodness, we had a ball. Thanks Shana for that picture. More about those happenings later. Let's get to the mascara review. I know, I know. This mascara is quite ancient, ain't it? I have been getting several requests for me to review it. I must admit….I was a little annoyed with having to re-REVIEW this mascara again but I'm glad I did!
CoverGirl Lash Blast
mascara
Price: 5 out of 5 ($7)
Packaging (Brush Wand): 1 out of 5
Overall: 5 out of 5
What it claims: "Get a blast of lush, volumized lashes! LashBlast's patented volume-boosting formula and patent-pending brush are designed to max-out each and every lash, leaving you with the ultimate big lash look." (source)
The truth: Ummm, wow!! This is good! And I feel like a cosmetic loser for just now showing love to a mascara that's been out for 288 years.

What I loved about it: The volume is insane! I mean…it really is there. And it's there instantly! I almost didn't need two coats but I'm used to always applying two so I did so out of habit.
What I didn't like: Like most–the wand. But that's a given.

It's good and terrible (name that movie!!). Good because once you get the hang out it…it isn't so bad. Terrible because..well, look at it!
Overall: This is such an old mascara! I mean…it's funny that I am just now reviewing it because it has been around for a minute. Actually I did a small review of it in one of my first YouTube videos. Thanks to those who asked me to review it again because I have fallen in love with it! I have been wearing this mascara for quite a while now and am amazed at the volume factor. I found that it also gave me a little length. I didn't experience any flaking and it held up throughout the day. Again…what a GREAT mascara!
Lashes with 2 coats of mascara
It is the TRUTH, ladies! While strolling through CVS a few days ago I noticed that Lash Blast has a sister mascara called Lash Blast Luxe.

However, I will NOT be reviewing this baby here because I refuse to use mascaras with glitter in them. I had a bad experience with that awful CoverGirl Eyelights mascara. Glitter + mascara= eye irritation!! It infuriates me that these companies don't get this. Goodness gracious….
Would I recommend it?: Absolutely!! Great deal and great mascara if you can get used to the wand.
If you are a crazy mascara consumer like me, I am sure you have tried this one. Tell me what you think!! Would you try the Lash Blast Luxe?
Stay beautiful….and intelligent (inside joke, hehe),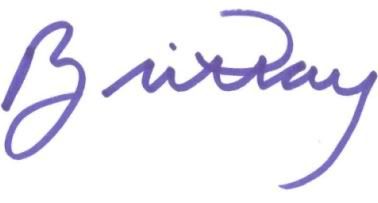 Semi-Annual Jewelry Sale & Event. Get FREE Shipping + Extra Savings at macys.com! Use promo code: VALENTINE at checkout. Offer Valid 26-Jan-2009 through 11-Feb-2009.