Greetings and hot chocolate, friends! Did yall have a wonderful weekend? I was happy to finally spend mine at home. I've been traveling since the holidays so it was nice to be stable for a "hot minute"—as my Mommy would say. I'm off to D.C. next weekend but that's one getaway that I can not wait for.
Ahhh, so let's see. This mascara review is long over do. I have had this baby here for quite some time. Shiseido mascara base is supposedly a "cult fave" among beauty gurus, editors and novices. Did it pass my tests? Make me smile? Have I found an awesome mascara primer?
Price: 3 out of 5 ($22 from Sephora)
Packaging (Brush Wand): 2 out of 5
Overall: 4 out of 5
What it claims: "A clear base coat for eyelashes that improves mascara application and wear as it boosts volume and curl. Adds dramatic definition to the eyes." (source)
The truth: Definitely decent as far as mascara primers go.

What I loved about it: I love the fact that it isn't white like most mascara bases. In fact it has a gel-esque texture that I can appreciate. It didn't make my lashes feel heavy and "loaded" like primers tend to do.
What I didn't like: While it did give me a little extra volume, it wasn't anything to do cartwheels over. I don't think it is a necessary step in mascara application.
Overall: Okay, so here's what I REALLY like about this mascara primer..how much easier it makes mascara application. If you find that your lashes really don't cooperate well with mascara application, this primer can do the trick. I found it easy to apply. My lashes were longer and I think it gave me a little curl. When I applied the first coat of mascara, I found that I didn't HAVE to do a second or third coat because the primer had already assisted in giving me extra volume. Which I suppose is a good thing.
I could not STAND the brush.
Eww….I mean…why does it look like that? It is a little challenging trying to get that messy brush through your lashes. Another plus for Shiseido mascara base is the wear. It holds up! Or maybe the mascaras I use for it are already up to par in the wear department.
IDK, my BFF Jill. <---random, I know. I actually say this when something confuses me. It's rather hard to review primers. They are dependent on a lot; how your lashes already look, what you are trying to achieve, the mascara you are using and how much you put on. If you are trying to decide if you need one, I would think of it this way—does your mascara need extra "umph"? If so, maybe a primer would work for you. But then at this price, you are better off purchasing ANOTHER mascara. I don't know….see, it's hard!
Would I recommend it?: Not really. Not because I didn't like it but because I'm not sure how necessary it is for regular mascara users. But if you like primers then yes….this is a good one!
Are you a fan of mascara primers? Have any favorites? Don't see their purpose? Tell me what you think…..
Love you now and later,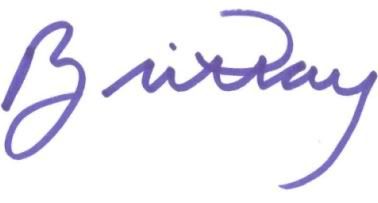 Online Fashion Clearance. Save 50-70% + 99 cent shipping at macys.com! Offer Valid 11-Jan-2009 through 14-Jan-2009. Shop Today!