Welcome to another post of Amor de Lacquer….the series all about nail polish and nail care! Send me your requests, suggestions and ideas to Brittany@ClumpsOfMascara.com.
I got an email from a reader who was annoyed with finding the same boring purple shades of polish. I don't know what it is about purple polishes but they are really my polish color of choice. I have more purples in my collection than any other color. And I can't stop purchasing them. Exactly how many shades of purple polish does anyone need?
I don't even know, yall. But I feel like I need to have them all. This one is for you, Tiffany. Some of these polishes have already made their appearance here at Clumps of Mascara but they are so lovely that I had to bring them back!
Zoya's Malia


I love this color. Nothing beats Zoya's formulas and application. They are turning me into quite the "healthy polish" snob. Zoya's polishes don't contain toluene, formaldehyde and DHP. You can snag this at Zoya.com for only $6.
Sally Hansen's Night Hydrangea


Ohmigoodness! I have no words for the amazement of this purple. It is crazy unique and looks great on the nails and toes. This polish comes from the Tracey Reese for Sally Hansen Spring '09 collection. This baby won't hit stores until March but I'm telling you now…you better get ready because it will be hard to find these $8 polishes at your drugstores. They go fast!

Yes, I can. Sheer beauty. And it's a cream. This is probaly one of my top 10 favorite polishes. If you can't find this one in stores, you can get it for $4.75 at my one of my favorite e-tailers HERE.

Ohhh la laaaa, it's a jewel-toned purple. And it's dark but not quite black. I love this purple. It had blue undertones and sparkles like an amethyst.
Misa's Forbidden Lust


This is one polish that I can rock for at least 3 days. It is just a show-stoppin' kind of color. My friend Ellis almost tried to snag this one from me but as much as I love her, she wasn't gettin' this baby! You can also get Misa polishes for only $3 at Head2ToeBeauty.com
I hope this helps, Tiffany! Purple polishes do indeed look beautiful on brown skin. You better rock 'em, girl! Which shade do you like the best? Got a purple you think I should try?
Polish Pretty,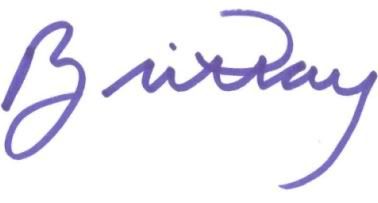 This Day in Black (African) History:
1996-Elected leader and first president of Ghana, Kwame Nkrumah,
ousted in military coup while he is away on a peace mission to Vietnam.