Welcome to another post of Amor de Lacquer….the series all about nail polish and nail care! Send me your requests, suggestions and ideas to Brittany@ClumpsOfMascara.com.
Beauty bloggers, make-up enthusiasts and Hello Kitty fans (I am all of the above, HA!) alike have been lemming after MAC's Hello Kitty collection for quite some time. While I was quiet in my thoughts about the collection before the launch, I went from 0 to 193 when I saw the collection in person this past Monday.
I am sure you have heard much about it but if not visit HERE and HERE. Some of my favorite beauty bloggers have already tackled the collection, details and all. I have decided not to do a complete run down of the collection because I am far too lazy to do all of that AND I'm cheap. I only purchased 3 items. HA!
Enough of my rambling…let's get to chattin' about one of the highlights of this collection.
Something About Pink nail polish
Ah yes…$11 for a bottle of polish. Definitely out of my price range considering I usually don't spend more than $4/bottle on average but this was definitely a MUST have.
Yes, this cream looks perfectly pink in the picture but in real life it is a loud pink poppin' polish. And do I love it? Hells yea!
I wish I could, but I simply can not take credit for the beautiful application of it on my nails. If they look better than usual, it's because I had a pro do them! My friend, Curls is a professional in the spa business and he actually doesn't mind doing my nails. *gasp* I know, he's great. His application was perfect despite the fact that SAP was a little thick.
"It drags a little bit at the cuticles," he said.
2 coats and a clean-up later and I had a masterpiece. I had a serious photo shoot with this polish so don't mind the artistic shots. LOL!
I know those watermarks are just horrific but there are some nail polish photo-swippin' mofos on the net. It's ridiculous. I can't stop people from jackin' me but they'll be doing some Clumps advertising too. HA!
You can get Something About Pink at any MAC store, counter and at maccosmetics.com for as long as supplies last. Which probably won't be long since this is a serious coveted item!
Polish Pretty,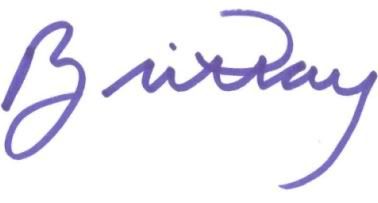 This Day in Black History
:
1909-The NAACP was founded in New York City
1956
-The first Black late night talk show host,
Arsenio
Hall was born.
1962

-Bus boycotting started in Macon, Georgia.