Good day, family!
Before we get on with the review, just giving you a heads up of the new "review format". Instead of just a looooong article with pictures about the products, I will now break it down much like the mascara review. Should make it a lot easier for you to decide if you are interested in the product or not. Okay?
OKAY!
Introducing….


CoverGirl's Outlast Lip Stain
Price: 4 out of 5 (shouldn't be more than $7)
Packaging: I haven't decided if I really like using a pen for lip color application.
Overall: 3 out of 5
What it claims: "A lightweight flush of color that lasts for hours without the heavy look or feel of an ordinary lipstick." (source)

The truth: Well shucks….that's a pretty accurate claim.

What I loved about it: It looks cool! Yall know I'm all about "innovative beauty". Using products that don't look like their previous predecessors is such fun to me. I liked the idea of using a marker-looking product to apply a lip color. I am a fan of lipstick stains so I knew that I would like this.
And look, Mom! It really does look like a marker!

CoverGirl gets a good 10 points in the smell/taste department. The pen has a pleasant smell and doesn't turn my stomach upside down if I accidentally lick my lips.
I found that it DOES last for quite awhile. Will it last for 12 hours? Probably not….but I don't keep lip colors on that long anyway so that's not important to me. I found that it did well while drinking my 3 bottles of water over a span of 5 hours. I got 425 (not sure of the color) and it goes on pretty well…
What I didn't like: My goodness, it's drying!! This product will not work well if you already have dry chapped lips…which I think is a great deal of us with the winter season is full swing.
Okay, so what if I live in Florida….it got down to 40 degrees here a few days and my lips were feeling every bit of it! This product provides ZERO moisture. And should you decide to use a balm or chapstick under it, guess what? It will defeat the purpose of it being a stain. It will look like a regular ole' gloss. Boooo….
Overall: So it's not a bad product. But I find that it is really hard to work on my dry lips. And we won't even talk about how unforgiving this is if you have some lines in your lippies. Oh man…..exhibit A.

Not baaaad but not good either.
I find that throwing a lip gloss on top alleviates the problem but then it looks like a regular gloss. Hmm….see the issue?
Would I recommend it?: Only if you have perfectly smooth lips that don't need much moisture. If you are like me and have slight imperfections and suffer from dry lips, then this may not work so much. But it is still worth a try as it is a fun product to use!
Muuuuuuah,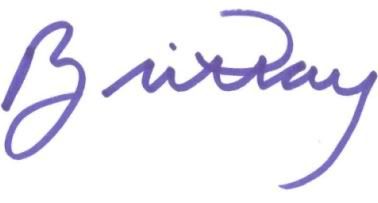 Have you entered the contest?
This Day in Black History
:
1934-
Henry "Home Run King" Aaron,
baseball superstar was born.