Introducing product #3 that I purchased from the MAC Hello Kitty collection.
I justified purchasing this for several reasons; one being that I simply adore MAC's lip conditioners and two because I could re-use that darling Hello Kitty case over and over again.
But seriously, I love MAC's lip conditioners. I have only purchased one. And that means something…your $14.50 will last a LEAST a year. So yes, I know that almost $15 on a balm is a stretch but it will really last you some time. I use my religiously…every day and every night following my skincare regimes. That's right conditioning your lips is just as important as taking care of your skin.
But yall knew that right?
I figured MAC's Tinted lip conditioner in Popster would be the best of both world's. The wonderful conditioning formula that I'm used to with a nice subtle flush of color on the lips.

The packaging is indeed quite darling. A friend of mine goes, "Wow B…..aren't you too old for Hello Kitty products?" I didn't jump on him, yall. He clearly doesn't understand. Plus what am I? 79? Geez.
MAC defines Popster as "lively coral pink". I guess that's pretty accurate. What do you think?

At first glance, the darker skinned woman of color may think this color is far too intimidating for her brown skin, but it's not. This lip conditioner is rather sheer but build-able at the same time. That means if you want to go subtle at work you can do that. If you are headed to Happy Hour later, you apply a little more and BAM….you've got a bright lip. Perfect!
How it looks on me?
Subtle. Just like how I like it for work. When I am running errands and want a little more "pop" I line my lips with my beloved MAC Nightmoth lip liner and I am good to go. And I wasn't trying to be cute with the finger on my chin. I actually have a horrific pimple there and didn't want to scare yall.
Popster is currently sold out on the MAC website. I'm not lying….see HERE. I know…."they trippin'" as I would say. Check your local MAC stores or counters to see if they are still available.
Have you ever tried MAC's lip conditioners?

Don't forget to enter the giveaway!!
Smooches,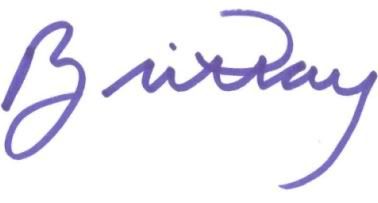 This Day in Black History
:
1992
–
John Singleton,the first African American director to
be nominated for the Academy Award is nominated for best
director and best screenplay for his first film Boyz N the Hood.