This is probably one of the most requested uhhh….requests here at Clumps of Mascara. And I am oh so apologetic for just now getting to it, my darlings. Que pasa con me? I don't know but I have finally gotten it together and I hope you enjoy both my photo and video tutorials of how to apply eyeliner on the waterline.
"B….are you kidding me? That's like the easiest thing to do."
Hmm mmm, for you it is. But not for everyone. Clumps of Mascara's primary focus is on the newbies in the beauty and make-up world. This is one application that took me FOREVER to learn how to do. As I mentioned in the video, I was taught by my younger sisters how to apply eyeliner.
That's right…my younger sisters. Since, then, however I have been all over it and it is very rare that you see me without it. I find that a nice smooth line of black eyeliner gives my eye shape and definition. I can see A HUGE difference when I wear eyeliner and when I don't.
I mean….can't you?
For the purpose of this tutorial I have used a bright eyeliner. I think that it will show up better in the pictures. Not to mention that Urban Decay's 24/7 eye gliders are the BEST eyeliners that I have ever used.
Okay…ready, set:
Step 1
To keep my hand steady (my nerves are bad, yall) I rest my pinky by my nose. This helps gives me better control.
Of course you can start anywhere, but I start from the outer. My eyes tend to water pretty easily and if I started in the inner, I'd be crying mid liner-application.
Step 3
Take small strokes. The great thing about color liners is that your line does not have to be perfect. If some of the liner gets on your lower lashes or even UNDER your waterline, that's okay.
I find that retractable liners are my favorite because they you a) don't have to sharpen them and b) they don't have the prickly edges. The smoother the pencil, the easier the application. If you find that you have to keep going back and forth on your eye, you may want to invest in a better pencil.
Of course, if you are new to this, it is going to take some time….as does everything in the make-up world. Practice makes perfect.
If you are you using two hands, be careful not to stretch your skin too much. Ahem…you don't want pre-mature wrinkles, do you?
I think that I've covered anything but if there are any questions/comments or advice that you would like to drop for fellow Clumps of Mascara readers, please do not hesitate to do so!
Are you a liner wearer? Not so much? Or are you like me and feel like this is a MUST before you leave the house? What's your eyeliner brand of choice?
Click HERE for the Eyeliner 101 written and video review.
Happy lining!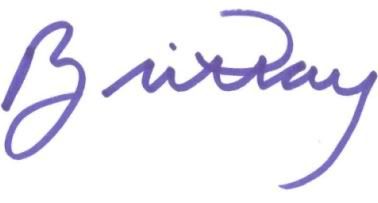 This Day in Black (African) History
:
1975-Death of Elijah Muhammad (77), leader of the Nation of Islam, in Chicago.
He was succeeded by his son, Wallace D. Muhammad.