Happy Friday, everyone! What's everybody doing this weekend? Notice I said "this weekend" and not Valentine's Day. Now don't get me wrong, I actually don't have a problem with Valentine's Day but it gets a little annoying, you know? So NO, I won't torture yall with a "Valentine's Day" look.
But I still love you, family!
Movin' on….so for the first time….in a long time, I made a MAC purchase. I trotted in the Orlando PRO store to check out the Hello Kitty collection. One of my favorite artists grabs my hand and shows me the stand for the Cremesheen collection. I didn't show much interest because I have honestly gotten to the point where…I feel like I have enough.
HOWEVER!
I don't have any lavender/lilac lipsticks.

Lavender Whip ($14) lipstick and Ever So Rich Cremesheen ($18…WTF!) are new to the MAC crew. I am pretty much in LOVE with Lavender Whip. Alone it is quite scary but when paired with MAC's Nightmoth lip liner, it is wonderfully unique and fun.
Ever So Rich on the other hand…I'm on the fence about. Alone it looks like this.

"Like what, B?"
I know….nothing. If I'm going to spend $18 on a lipgloss I need to see something other than a shimmer-less creamy color. I'm just sayin'….
I decided to play around with purples on the lids as well. I tried to do a smokey look but it didn't come out exactly like how I wanted. I'll perfect it tomorrow when I head out to celebrate my girl's birthday.
I've got some weird gaze goin' on in my eyes in the next picture.
But it shows how good LavWhip looks. But it also shows how well I have NOT blended.
Yes, I'm showing yall pictures of my errors. This is how we learn, mkay?

I didn't blend well enough on the corners of my lip. Next time, next time.
No Flash

FACE:
Nada–my face has been crazy oily for a few weeks so I haven't been wearing anything on it. Just moisturizer. The brows are un-touched too.
EYES:
Too Faced Shadow Insurance
NARS Albatross highlighter
Coastal Scents eyeshadow lavender–I named it Frosty Grape
Coastal Scents eyeshadow black –I named it Inclusive
Make Up For Ever #92 eyeshadow
Urban Decay 24/7 eyeliner in Zero
A mascara I haven't reviewed yet–it's a surprise!
LIPS:
MAC lipliner in Nightmoth
MAC lipstick in Lavender Whip
MAC Cremesheen in Ever So Rich
Who would have thought that a lavender lipstick could be so magnificent? It's subtle but just…wonderful. I can dig it.
What do you think? Would you rock a light purple lippie? I just checked and Lavender Whip lipstick is currently sold out online so apparently people knew this was a diamond in the rough. Check your MAC stores and counters and get this one before it disappears in the black abyss.
Have a grand ole' weekend,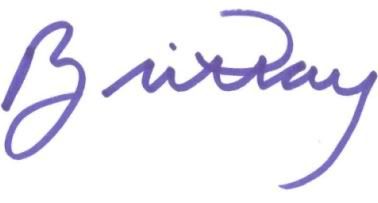 This Day in Black History
:
1923-The first Black professional basketball team
"The Renaissance" is organized.
www.blackfacts.com