Happy Friday, family!
Don't hate me but I don't have a FOTD (face of the day). I know, I know….2 weeks in a row. My skin is still attacking me like crazy. I will make up for it next week, I promise. And maybe with another giveaway too?
Hmm…what do yall think?
I thought I would do a "end of the week" questionnaire (sent to me by Lauren. Thanks mama!).
I am going to fill it out and then….you fill it out. Or comment on whatever silliness you read from mine. Whatever works. Ready?
Here we go!
The best thing about this week: Realizing that I am closer to my weight loss goal.
The worst thing about this week: Not managing my time after work.
Next week I am going to finalize my itinerary for my trip to LA.
This weekend I am going to do A LOT of blog/business work.
I really miss the days when I used to sleep in.
I can't wait to go back to Cali.
The best purchase this week: Orly's Confetti nail polish. Beautiful!
I love the Clumps of Mascara family and working out.
I can't stand not getting enough sleep.
I am glad that it's the weekend!
That is all! You should do the poll too. But if you're too lazy, how about watchin' a video? This should have posted with Eyeliner 102: Applying eyeliner to the waterline post but YouTube was apparently on drugs that day and I had some difficulties posting.
But here it is!
And a reader brought up a good point…you should ALWAYS check to see if the pencils you are using on your waterline are indeed eye safe. Thank you for bringing that up, reader.
Anybody doing anything exciting this weekend? Getting married? Having a baby? Moving in a new house? Shoot…something. Let me live through you! Well..not the having the baby part. I'm not quite ready for that. HA!
Have a great weekend!!!
Stay beautiful,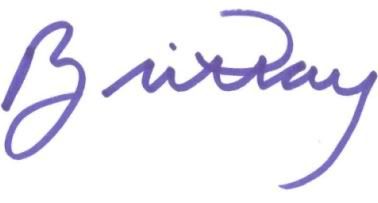 This Day in Black History:
1869-Congress adopted the 15th constitutional amendment,
making it illegal for the US or any single government to deny or
abridge the right to vote "on account of race, color or
previous condition of servitude."