Hooray! It is Humpity Hump Day and I couldn't be more excited. This week, this month, ohmigoodness…this year is flowing right on by us!
Let's rap a little bit about a subject that I don't discuss too much here at Clumps of Mascara.
*key horror film music*
I know it's not that serious but I have always been afraid of foundations. I automatically assume that they will break me out. Craziness, I know. That said, I don't feel comfortable answering emails in reference to foundation. I will either a) ask one of my fellow beauty bloggers/make-up artists or b) do the research myself. Since I lack the experience in foundation purchasing and application I usually HAVE to ask someone else.
Prescriptives has compiled a Q&A with Beauty Authority Jillian Veran to answer some of your most sought after questions regarding foundations.
Pay attention, kids. There will be a quiz afterwards.
Nah, I'm kidding. Wouldn't that be funny though? LOL!
1. Do different skin types need different foundation formulas?
Absolutely – the environment can affect how our skin behaves so the same skin can even need different types of foundation during the year. In today's beauty world there are so many options, the best thing to do is to address what you want and need from your foundation. Do you like a sheer, luminous, satin or matte finish? Do you like liquid, cream or powder formulas? And of course what is your skin type – normal, dry, oily, combination?
2. What is the best way to apply foundation? Should I use a sponge, a brush or my fingertips?
Applying foundation is a personal preference and each method creates a different finish. Using your fingers will allow for a sheerer finish; a sponge is a little tricky for a non-makeup artist as it can place a lot of foundation in one spot so be sure to move quickly across the areas you are applying to; a brush is always great as it helps you create a very smooth even finish.

Also, I always recommend using the Px Buff Brush after your foundation is dry to soften the look of the makeup and create a sheer air brushed effect.
3. If I'm testing foundation in a department store, is it ok to do a swatch on my hand? Or should I always test the foundation on my face?
The best and most accurate way to test foundation is on the side of the face along the jaw line. Stick to this method for fool proof matching.
4. If my skin tone is between foundation shades, what's the best solution?
Prescriptives Custom Blend Foundation is ideal for this. Your foundation can be blended not only to exactly match your skins own unique undertones, but also to create whatever finish and skin care needs you desire.
5. What foundations are best for acne prone skin? For dry skin? For mature skin
All skin types should start with a foundation primer like Px Flawless Face Primer. This will allow the makeup to wear longer and for a seamless finish.
Dry skin should wear a moisture based formula and should steer away from powder formulas. But if you prefer powder, use a soft cream-to-powder formula like Px Photochrome Light-Adjusting Compact Makeup SPF 15.

Normal skin can wear whatever they like, it's all about preference.

Oily or acne prone skin should wear an oil-free formula. Powder foundation is great for this type of skin.

Mature skin must be hydrated before applying any foundation. The foundation shouldn't be too matte or heavy as this can accentuate the age of the skin.
6. Do foundations with sunscreen provide enough protection? Should I need to wear extra sunscreen?
Sun damage is the leading cause of aging. So no, using foundation as sunscreen isn't the best idea. Foundation doesn't provide a full mask on the skin so the sun will get through.

Always use an SPF under your foundation for that extra layer of protection. I highly recommend Prescriptives All Weather Friend SPF 40 as it's incredibly lightweight and feels great under foundation.
So what did you learn? Anything new? Do you have any personal foundation purchasing/application tips for the Clumps of Mascara family? Tell us!
Class dismissed!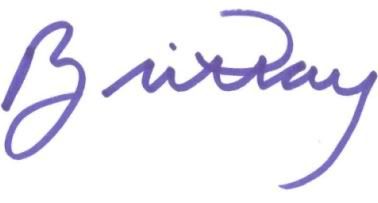 This Day in Black History
:
1688
–
First formal protest against slavery by organized white body
in English America made by Germantown (Pa.) Quakers at monthly
meeting. The historic "Germantown Protest" denounced
slavery and the slave trade.