Greetings family! I hope that you all had wonderful weekends. I know the big talk was the Oscars but I didn't even watch it. I've never been big on watching award shows. Can you believe that? But did any one catch it and want to update me on who had the best dress or make-up? Whatcha think?
Anywhoovers this mascara was requested a while back. I've heard many raves about it. But does it live up to those claims and raves? Let's see…
Price: 4 out of 5 (I got it for $24 from Sephora)
Packaging (Brush Wand): 5 out of 5
Overall: 3 out of 5



What it claims: "Blinc Kiss Me Mascara is the original tube-technology mascara. It's invented to form tiny water-resistant "tubes" around your lashes for maximum amplification and hold, rather than painting them like conventional mascaras. Once applied, the tubes bind to your lashes and cannot run, smudge, clump, or flake, even if you cry or rub your eyes." (source)

The truth: I expected it to do a little more.

What I loved about it: The wand is perfect for those with smaller eyes and lashes.

What I didn't like: I needed a little more "Umph". I mean it wasn't bad but after applying it, I looked and the mirror and thought, "That's it?"
Overall: I took on a different perspective about this mascara when I was sharing my thoughts about it with the lady who worked in Sephora. Our conversation went something like this:
ME: "What do you think of Blinc's Kiss Me mascara. I have been reviewing it for a while and it just doesn't seem to impress me. What are your thoughts?"
Sephora Lady: "Kiss Me definitely isn't one of the most dramatic mascaras out there but it works beautifully on Asian ladies and other women with smaller eyes."
ME: "Ohhh okay. That makes sense. I found that I had to keep applying and applying to even get a 'decent' amount of volume and length."
Sephora Lady: "Right…it probably isn 't for you if you desire a LOT of volume and length. What's great about it is that it is a rich black mascara. It looks very natural but gives a certain pop to your eyes too."
I pretty much learned a lot more from this mascara and had a greater appreciation for it by talking with the Sephora Lady than from my own experiences using it. This mascara brought me back to one important lesson in mascara reviewing: Everyone is looking for something different. While I am desirous of long and full lashes, some ladies just want a little 'somethin–somethin'.
In which case, Kiss Me would work. Oh! I almost forgot to mention….this is a fiber mascara, so you know what that means right? To take it off, all you have to do is wet your fingers with warm water and then gently remove it. Easy! This is probably one of my favorite perks of fiber mascaras. Well, Blinc doesn't call them "fibers"….they refer to them as "tubes"….hence their motto "Tube your lashes".
It looks like this!

Pretty groovy (or scary), uh?
Would I recommend it?: I would. I don't think it's for me but I know that it would work beautifully on other women out there….especially those with smaller lashes.
Have you tried this mascara? A fan? Or not so much?
Have a wonderful Monday!
Always,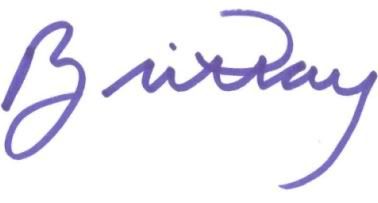 This Day in Black History
:
1979–Frank E. Peterson Jr. named the
first Black general in the Marine Corps.