Happy Monday! Yes….this dreaded day is back. I don't think that I will ever get over "dreading" Monday. I mean….does it ever get better? Gracias a Dios for Mascara Monday. It brings a much needed joy in my life and I hope to your life too.
I know—it ain't that serious but then again it is! HA!!
So we all know how much I adore Max Factor Volume Couture. Forgot one of the best….this mascara just may be THE best in terms of volume. I love it. I have since reviewed Max Factor 2000 Calorie and uh….let's just say it wasn't anywhere near as awesome as that MF Volume Couture.
So how does the EXTREME take? Is it better? Just as good? A disappointment? Hmmm….
Price: 3 out of 5 (I got this for around $6 from Ulta)
Packaging (Brush Wand): 2 out of 5
Overall: 3 out of 5
What it claims: "Introducing our new pro tool for the most voluptuous lashes ever. It's not a mascara, it's a lash plumper! Our patented fat-wrap formula and extreme brush uniquely wrap and plump every single lash, from root to tip." (source)
The truth: Wait…is this a wanna-be Cover Girl Lash Blast in black? Hmmm….
What I loved about it: I suppose that the volume isn't so bad after a good three coats.
What I didn't like: It just isn't….the best. I mean, it's okay. It's good 'n terrible.
Also…..what a hot gooby mess. I mean, look at this:

You get an F for that, Max Factor. And perhaps I got a "bad bottle" but my goodness….
Overall: I'm not even gonna lie to, yall….when I first saw this mascara, I thought "Look at CoverGirl Lash Blast's wannabe little sister." LOL! I know..cruel. A true mascara reviewer never compares one mascara to another unless the company itself makes that claim. But can you blame me? Look at this!
The brushes are almost identical. Here's a closer look at Max Factor's…

So yes…those not used to this kind of wand will have that inital strugge. I've learned to manipulate them pretty well, so this was not a downfall for me. I found that it took a good 3 coats to achieve pretty decent lashes. That annoyed me—I don't like to apply more than 2 coats if I can help it.
The lengthening factor wasn't so bad. And now that I look at the photos again, the volume isn't that bad either. But it isn't amazing. And it certainly doesn't stand up against Lash Blast.
….or wait–am I comparing them again? My bad, yall. I can't help it!
Would I recommend it?: Nope. It is a definite pass. It's not bad but I am sure your favorite mascara now is better.
….seriously. I'm just keepin' it real.
Could it be that Volume Couture is the ONLY decent Max Factor mascara? I'm starting to think so? What say you, folx?
Enjoy your Monday!!
Muuuuuah,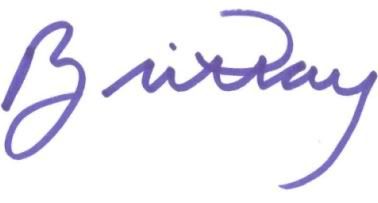 Buy any 2 regular-priced DKNY intimates & get a free thong at macys.com! Valid 1-Feb-2009 through 10-Feb-2009.