It's the beginning of a new week and I hope that you all are off to a GREAT one. I had an amazing Valentine's Day. I was able to spend most of it with my girls from college. I haven't seen most of these ladies since I've moved back to Florida so it was a great little reunion for all of us. The greater part of Valentine's Day was spent with someone special so all in all it was a good day!
But is THIS is a good mascara? Hmm….so many products have gone 100% natural and "eco-friendly" and while I am not opposed to products like this, I do rate them the same way I would rate a traditional mascara. That means I expect the same performance based on their claims. Did this one impress me? Or will I be throwing it in the recycling bin?
Price: 3 out of 5 (I got it for $10 at CVS)
Packaging (Brush Wand): 2 out of 5
Overall: 2 out of 5
What it claims: "Revolutionary 100% Natural Origin formula contains the purest ingredients and provides 5x Lash Boosting for lash length, volume & definition naturally." (source)
The truth: The idea is great….I'm all for "going green"–even with cosmetics. However, I couldn't get past the smell and the formulation just doesn't dry.
What I loved about it: The packaging is tres cute. I love love love it. I also like how the mascara is 100% all natural. For someone who who is big on eating all-natural and wearing her naturally, I could definitely have some all-natural additions to my make-up collection. I was hoping that this product could be that introduction.
What I didn't like: It just isn't comparable to a regular mascara. And the smell is horrific! I mean….awful.
Overall: Let's rap a little bit about the wand.

It's not bad. It's not exceptionally good either. I would REALLY like it it the the bristles were a little longer and the wand were more steady. It is a too flimsy and of course that affects the control you will get when applying it to your lashes.
Let's do a rundown of what is in this mascara:
-100% free of synthetic solvents
-Organic Orange water
–Orangic Aloe and Cucumber extracts
-100% natural orgin biopolymers
-1oo% natural orgin preservatives
-100% natural orgin rice protein & organic tapioca starch organic beeswax
-100% free of petroleum by products, parabens, GMO and synthetic fragrances
Right off, I'm impressed. Traditional mascaras contain a great deal of synthetic preservatives and solvents. These ingredients put you at risk for eye irritations. So it is definitely comforting using a mascara like this.
But that's where the comfort ends. Unfortunately, while it gives me a decent amount of volume and length it just doesn't last. I find that the Floridian humidity makes the mascara literally slide off of my lashes. Traditional mascaras usually leave your lashes relatively hard. This mascara does not do that. Because of that I endured a lot of smearing and found that within a few hours, the mascara was just gone. I also couldn't get over the smell. It just didn't go away! It was a very distinct plant-y smell that just didn't sit well with me.
I really wanted to rate this mascara a little higher but the performance just wasn't there.
Would I recommend it?: I think it's worth a try. Just because it didn't work for me doesn't mean it can't work for someone else. I think my climate has a lot to do with it. Plus it's all natural so it really is worth a try….even though it smells like potting soil.
Didn't do a video review this time around.
Would you be open to trying a mascara like this? Should all mascaras go "all natural"? What do you think?
Have a wonderful Monday!
Always,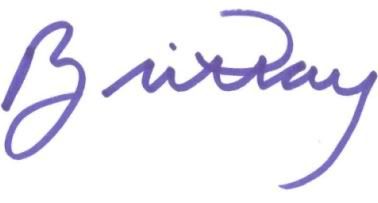 This Day in Black History
:
1857-Frederick Douglass is elected President
of Freedman Bank and Trust.
[Mr. Douglass is hands down one of
my favorite revolutionaries]