It's that time again…..break-out season!
My skin and I have a love-hate relationship. Meaning I ALWAYS love it but it seems to hate me every now and then. For as long as I can remember I have always had break-outs. They are sporadic and usually….bad. I can go a few months without a breakout but when they come, they are AWFUL.
Lately I have been dealing with one of the worst. I'm talkin' oily T-zone and pimples galore on my cheeks and chin. Pimples alone are a hassle to deal with. If I'm not trying to prevent them, I am tackling them. If I'm not tackling them, I am dealing with the after effects…..those ugly dark post-pimple marks.
*sigh*
It's a chore to say the least but if there is one thing I am dedicated to it is clear and healthy skin.
So what's my break-out bustin' regimen? Glad you asked, kids!
First up is my beloved tea tree oil.
I can't say enough about this essential oil. It truly is a pimple poppin' machine. A dab of this on my pimples at night and they are dried up by morn. No joke. It doesn't smell pretty but this natural antiseptic will always be in my medicine cabinet. You can find out more about tea tree oil HERE.
[NOTE: Tea tree oil should NOT be used all over the face. A simple dab on a pimple should be enough. This is some powerful stuff, kids so if you do want to use it all over, use it with a carrier oil.]
So I've zapped the pimples but to keep my skin under control, I need a cleanser that gives me a squeaky clean. Ta da!

I absolutely ADORE Dr. Bonner's Magic Soap in the liquid form. This castille soap in peppermint gives me a deep cleanse and the peppermint soothes my skin and gives me an extra tingle that I can feel in my pores. I also love that it is an all natural product that contains nothing but wonderful additivies. See….

Did I mention that I also use this AND tea tree oil for my hair? Multi-purpose all natural products? I love it!
So I've popped the pimples and am preventing future ones but how do I get rid of those nasty dark spots?

Clinique's Even Better Skin Tone corrector ($39.50…read more about it HERE). I actually just started using this product. I am reviewing it for Clinique's Insider Club and am excited to see the results. Of course I will update the Clumps of Mascara family but I am already impressed at how smooth it leaves my skin. Getting rid of those dark spots during and shortly after a break-out will always be a part of my skin regime.
These products combined will help get my skin back on track and I will be back to sporting concealer and blush in no time.
How do you combat the break-outs?
…and if you say you don't have any—I don't like you.
LOL, yall know I'm kidding. But really, is your skin usually on its best behavior or does it stay on the trips like mine?
Tell me!
Clear skin to all and to all a good day,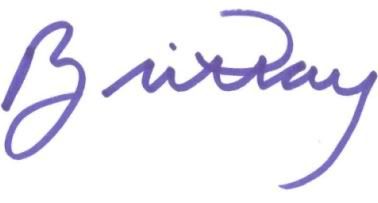 Come back later today to see the latest contest winner. It could be YOU!
This Day in Black History
:
1926-Carter G. Woddson started Negro History Week.
This week would later become Black History Month.