Are you ready to stick your hand in the Honey Pot again, my loves?
"B…what kind of question is that?"


I know, I know….just makin' sure that yall are prepared because this is one sweet deal. Put on your thinking caps and read carefully because in order to win this deal you will have to pay attention (hard, I know..lol).
I absolutely LOVE Valentine's Day. Reds and pinks, hearts and flowers, chocolates and love! Yes, I know some of you are sick thinking about it but I love showing love and what better way to do it than through a contest?
The Body Shop is having an online scavenger hunt and they are giving you a chance to win a gift pack from their brand new Moroccan Rose line valued at $170. This gift pack of new products includes:
Moroccan Rose Eau de Toilette

Moroccan Rose Shower Gel

Moroccan Rose Bath & Massage Oil

Moroccan Rose Body Butter

Moroccan Rose Body Milk
Roseflower Eyes Shade 01: Sunshine Gold

Roseflower Lips Shade 01: Soft Pink

Roseflower Blush Shade 02: Fuchsia

Radiance Stick Shade 01: Sheer Pink


You know what want every single of one those products,uh? I know….me too. Keep readin'…we're not done yet.
Each day, one of 14 different blogs will be "hosting" a clue to a different product on The Body Shop website. Follow the clue to the appropriate product, and then post the product name at the link below.Winner will be selected at random by The Contest Machine.
Here is my clue:
"It's best to travel with a companion, so why not choose a great smelling boy to help you on your quest? After a long day of trekking, give him this all-in-one wash to make sure he smells great. It's a wonderful way to keep the scent of the woods but with the gentleness of lavender."
Search the SITE for the answer.
Think you got it?



Submit your entry HERE. Entries sent in the comment section or to my email address will not be valid.
Contest ends at 3:00 a.m. PST tomorrow so you better enter quickly! This giveaway is open to U.S. residents only.
Questions? Confusion? Need a hint?
I can't help yall with the latter but if you need any submission help, email me at Brittany@ClumpsOfMascara. I am so happy to bring this little giveaway to the Clumps of Mascara readers and supporters. Good luuuuck!
Do your best….you don't have to have the correct answer to win!

t's all in fun. 🙂
Love always,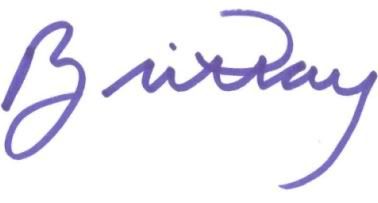 P.S.
Here is the lineup of remaining bloggers also doing the giveaway:



Thursday 2.12 – http://anindiansmakeupmusings.blogspot.com/

Friday 2.13 – http://carissasbeautyblog.blogspot.com/

Saturday 2.14 – http://www.makeupandbeautyblog.com/
This Day in Black History
:
In 1961
February 11, Robert Weaver was sworn in as administrator

of the Housing and Home Finance Agency, highest

federal post to date by a Black American.