Welcome to another post of Amor de Lacquer….the series all about nail polish and nail care! Send me your requests, suggestions and ideas to Brittany@ClumpsOfMascara.com. I really wanted to save this post for the week of Amor de Lacquer but I just couldn't help it!
Zoya's Spring collection, Twist, may need to scoot over and share positions as my favorite Spring '09 nail polish collection. Tracey Reese for Sally Hansen Spring 2009 is sick! I have no words for the beauty of this collection. There is a little something for everyone. For the conservative nail polish wearer and for the lady who doesn't mind rockin' crazy colors.
First up, my favorite in the collection….

Well of course it's going to be my favorite. It's purple. As I've mentioned before…every nail polish addict has a color preference and mine will always be purple. This may be the BEST purple I have ever seen. Seriously. And look how beautifully it photographs. I don't have any color even close to this so I just love it!
Honeydrew


Ohh, pretty. I actually wore this color a weekend or so back and didn't even want to take it off for work. It is such a fun color. I can't wait to rock it on my toes.
Nasturtium


Try pronouncing the name of that bad boy. I love this color! My swatch is a little unclear. I'm not sure why I had so many issues photographing it but don't let my picture quality discourage you from snagging this one. If this doesn't scream "perfect summer pedi color", I don't know what does.
Forsythia


What's with the names of this collection, SH? Maybe there is some hidden meaning that I don't know about. I LOVE this color. I have a thing for yellow polishes. Maybe it's because they are unexpected. And since I LOVE being the exception to any rule, I just adore this one. Brown skinned babes, you better not utter, "But I can't wear…" Yes, you can. Didn't President Obama teach you anything? Okay, I'm lame. Moving on….
Tassel


I don't like gold polishes. There, I said it. I don't like their foil finishes. I don't like how they look against my brown skin. Zoya's Richelle is almost okay with me but for the most part I don't like golds. BUT…..if I did, I would love Tassel.
I used only 2 coats for each color and each one applied beautifully–as all of my Sally Hansen polishes do. These babies don't come out until later this month and when they are released, you better run like a mad woman or man because it is hard as Hades trying to find Sally Hansen's newest nail polish releases. Of course they are at drugstores and will run you a good $6-$8.
See any must haves? Tell me!
Your fellow nail polish junkie,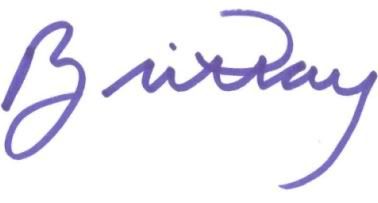 [EDIT: Thanks Ma'at for letting me know that most of these polishes are named after flowering plants!]