Check out this article from TotalBeauty.com. Do any of your worst or BEST end up on this list?
I am shocked to see Maybelline Lash Stiletto on the list. That was a dynamite mascara! And can you believe it? Of those 13 mascaras Maybelline Lash Stiletto was the only one that have reviewed. I am certainly thinking twice about reviewing the others.
What do you think? What is the WORST mascara to date?
Did a Maybelline, CoverGirl or Revlon mascara top the list? Read on to find out!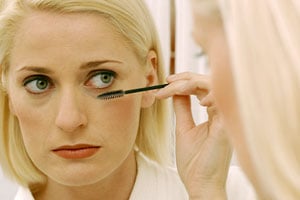 It's official — we're obsessed with mascara. So we were bummed to find out that the ones on this list gave our readers lack-luster lashes (try saying that three times fast). See which ones you should steer clear of — unless you want flaky raccoon eyes?!