Happy Saturday!!
I hope you are enjoying it! In the event that you are bummin' around and not doing much, check out some out the article below to see Total Beauty's Top 10 YouTube 'How To' videos.
I don't do much YouTube watchin' (only posting) so I am not too familiar with these ladies. What do yall think? Fans? Were you able to learn from them?
Tell me!
Enjoy the rest of your weekend!
From a perfect execution of Angela Jolie's classic make up look to a two-minute updo — these videos are the ones to watch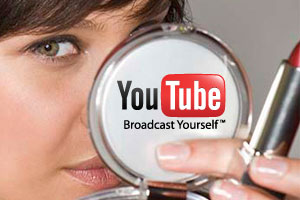 These 10 web stars have got their hair styling, make up and camera techniques down — so watch them! You may learn a new trick or two.